Halloween Time is returning to the Disneyland Resort. Starting on September 2 through October 31, 2022, the celebration of Halloween will be again offered at the Happiest Place on Earth! During the course of the Halloween festivities, the Disneyland Resort will see the return of many seasonal favorites.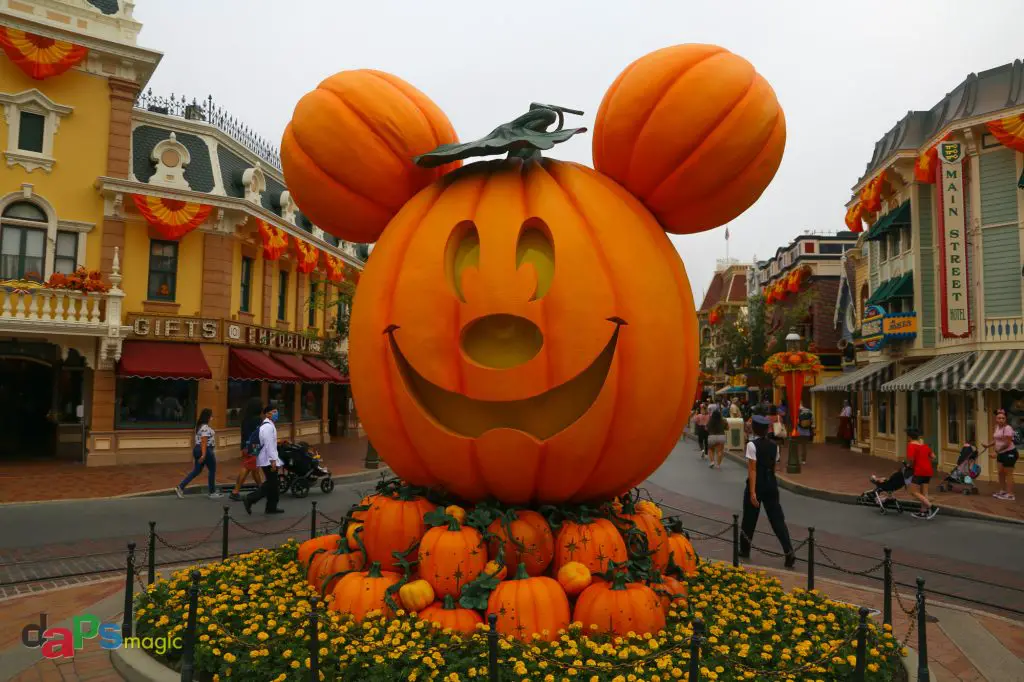 Halloween Time at Disneyland
At Disneyland, there will be several season favorites returning for Halloween. At the end of Main Street, USA will see the return of the giant Mickey Mouse pumpkin. There will also be dozens of other jack-o-lanterns and decorations found around Main Street, USA.
In New Orleans Square, Haunted Mansion Holiday will again have Jack Skellington decking the halls and taking over the celebration festivities in his own unique way as first seen in The Nightmare Before Christmas. As per the annual tradition, there will be a gingerbread house again built and then displayed in the ballroom of the Haunted Mansion.
That isn't the only place Jack Skellington will be helping out with the holidays. Nightly in the skies of Disneyland, Halloween Screams will again utilize projections and other effects to celebrate Halloween. On the weekends, fireworks will also be included in the show.
In Frontierland, the traditions Día de los Muertos will be honored. This will be done with a display that includes three skeleton figurines, vibrant flowers, and other festive decors that honor the spirit of this season.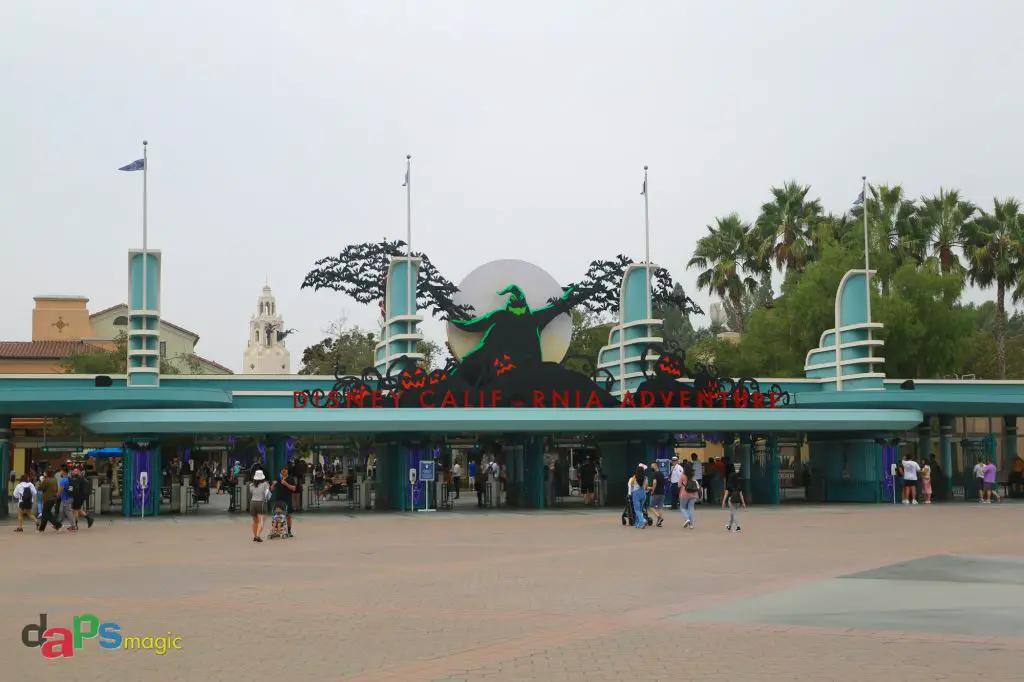 Halloween Time at Disney California Adventure
The Halloween festivities will also be taking over Disney California Adventure. Before guests enter the park, Oogie Boogie will tower over the gates to the park setting the mood for the Halloween celebrations. As his voice booms over the entrance, it will follow inside with transformations taking over different attractions and areas in Disney California Adventure.
Mickey and friends will be donning their Halloween costumes that fit with the time period of Buena Vista Street. The area will also be decorated for Halloween. In the evening, Oogie Boogie's magic will bring Carthay Circle Restaurant to life with some magical moments. The Headless Horseman will also be making his return to the area.
Cars Land will also be one of the places that see a transformation as Radiator Springs turns into Radiator Screams as its residents celebrate Haul-O-Ween. Lightning McQueen, Mater, Cruz, and Red will all be dressed in their Haul-O-Ween costumes and a couple of the attractions will transform for the season. Mater's Junkyard Jamboree turns into Mater's Graveyard JamBooree. Luigi's Rollickin' Roadsters turns into Luigi's Honkin' Haul-O-Ween.
At Avengers Campus, Guardians of the Galaxy – Mission: BREAKOUT! will transform to Guardians of the Galaxy – Monsters After Dark nightly. This will provide a new spooky experience with a fantastically spooky soundtrack, just as one would expect from any attraction with the Guardians of the Galaxy.
The popular Plaza de la Familia will again be at Paradise Gardens. This will run from September 2 through November 2, 2022. This celebration is inspired by Día de los Muertos and features food, activities, entertainment, and more. A Musical Celebration of Coco will also be returning this year.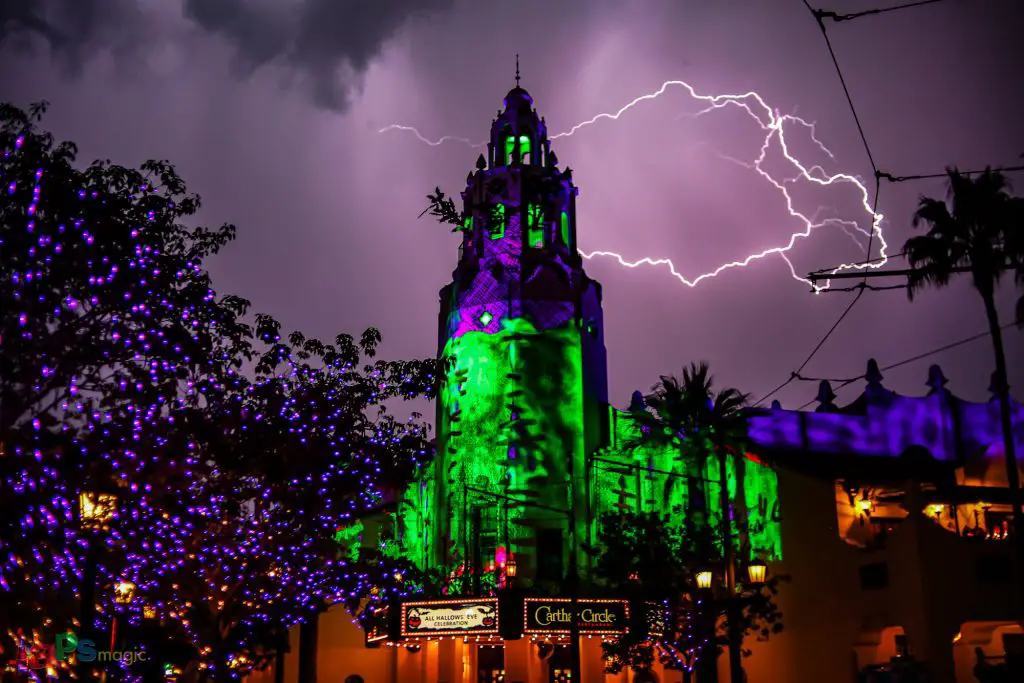 Another popular offering that will be returning is Oogie Boogie Bash – A Disney Halloween Party. This will be offered on select nights between September 2 and October 31, 2022. This will include a D23 Member exclusive night for the party on September 10. More details can be found here. Magic Key holders will be able to begin to purchase a limited number of tickets on June 28 no earlier than 9:00 PST, as will D23 Members wishing to purchase tickets for the September 10th party. General sales of tickets will be available on June 30.
Halloween Time at Downtown Disney District and Disneyland Resort Hotels
Guests visiting the Downtown Disney District and hotels will also find that Halloween will be all around as well. This will include pumpkin decor and other seasonal offerings. Pluto's Pumpkin Pursuit will again give guests a family-friendly pumpkin hunt from September 9 through October 31, 2022. The Disneyland Resort hotels will be showcasing some Halloween-themed displays in their lobbies as well.
Halloween Time at the Disneyland Resort is always a magical and sweet time to visit. Which Halloween offerings are you most looking forward to this year throughout the Resort? Share your thoughts, opinions, and preferences in the comments below!