Aunty's Beach House will soon be open again at Aulani Resort. This week it was announced that it will be reopening on May 25th. This location will be reopening for the kids during the day and the whole family in the evenings. The Disney Parks Blog shared about its reopening.
Designed as a typical hale or house where kids might visit their "aunty," the rollicking kids club puts the focus on fun. Each of the six colorful rooms is dedicated to different activities – from a movie room to a computer lab, arts and crafts studio to a game room.  

Parents can reserve a playtime in Aunty's Beach House between the hours of 8 a.m. and 2 p.m. daily for secured children's programming. During these hours, parents may select 1.5 hours of playtime for complimentary themed activities on "Uncle's Side" of the house or 2 hours on "Aunty's Side" of the house for premium activities. Reservations are required, please see below for details.

Complimentary activities include interactive games and arts and crafts based on the theme of the day. Premium activities include Surf's Up, A Surfin', Fishin' and Dancin' Party with Disney friends. Children will learn about the ocean, catch a wave on carpet surfboards with Max and get the somewhat wacky lowdown on fishing Hawai'i waters with Goofy.

Disney Parks Blog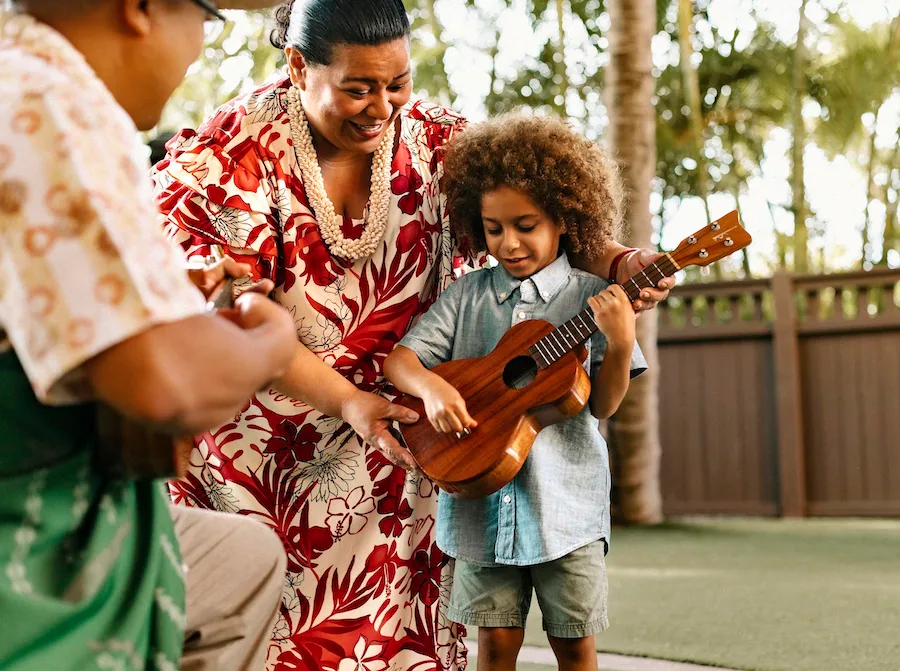 In the evenings between 4-9 p.m., Aunty's Beach House will turn into an evening entertainment venue for the whole family. Families will be able to choose from either complimentary or premium activities that include learning to play Ukulele, lessons in animation, or photo opportunities in front of surfing scenes and other backdrops.
With the reopening of Aunty's Beach House, there will be new operations, safety and health protocols in place. This will include face-covering requirements, capacity limits, physical distancing, spacing between craft benches and play areas, and temperature checks.
Reservations will be required for Aunty's Beach House and they will be opening on May 11 at 7 a.m. Hawaii Standard Time for reservations on May 25. In general, reservations can be made up to two weeks in advance. They can be made by visiting Aunty's Beach House website at DisneyAulani.com or by calling (808) 674-6943 from 7 a.m. – 9:30 p.m. daily. As with most things, programs are subject to change.
What do you think about the reopening of Aunty's Beach House? Have you visited before? Share your thoughts and opinions in the comments below!