Along with the arrival of Pixar's Turning Red on Disney+ this weekend, a new documentary was also released. Embrace the Panda: Making Turning Red is "a feature documentary about the all-woman team at the helm of Pixar's original feature, "Turning Red." With behind-the-scenes access to Director Domee Shi and her core leadership crew, this story shines a light on the powerful professional and personal journeys that brought this incredibly comical, utterly relatable and deeply heartfelt story to the screen."
Today, Disney released a trailer for this documentary and also a poster. Check them out below: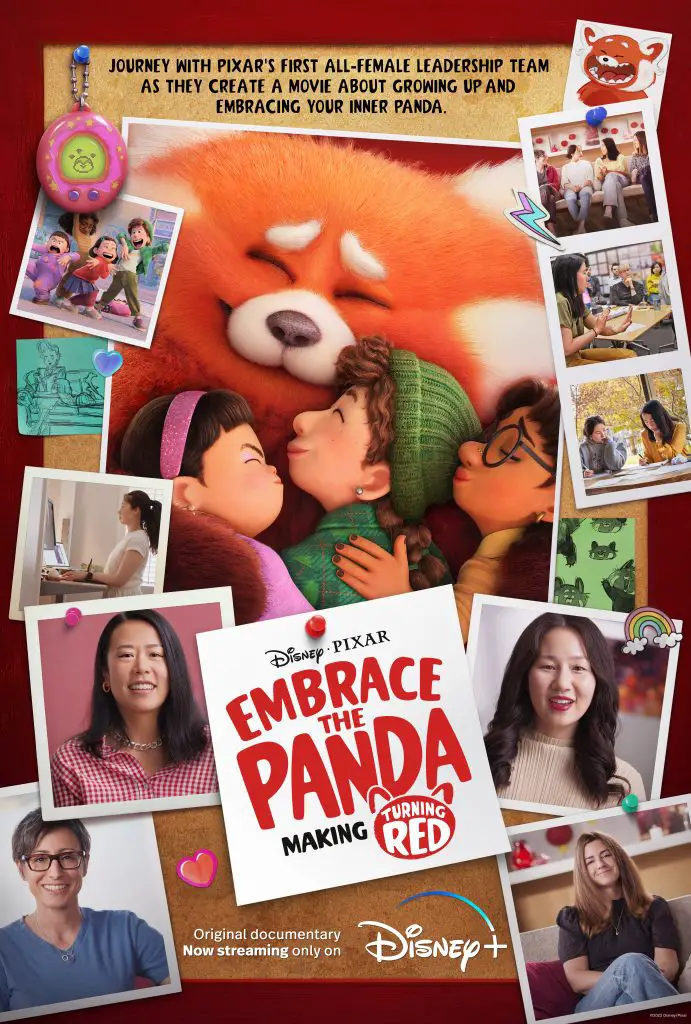 Have you seen Turning Red or Embrace the Panda: Making Turning Red on Disney+ yet? What did you think? If you haven't, are you excited to watch either or both of these? Share your thoughts and opinions in the comments below!