A Quinjet has landed at what will be Avengers Campus at Disneyland Paris. Overnight, this aircraft was put into place and with it, Avengers Campus came one step closer to the opening at Disneyland Paris. The Quinjet landed atop the central hub at Avengers Campus, making it a perfect centerpiece for the new land.
When Avengers Campus opens at Disneyland Paris, it will join several other locations around the world where Marvel is represented in the Disney Parks. This includes Avengers Campus at Disney California Adventure at the Disneyland Resort and the Stark Expo at Hong Kong Disneyland.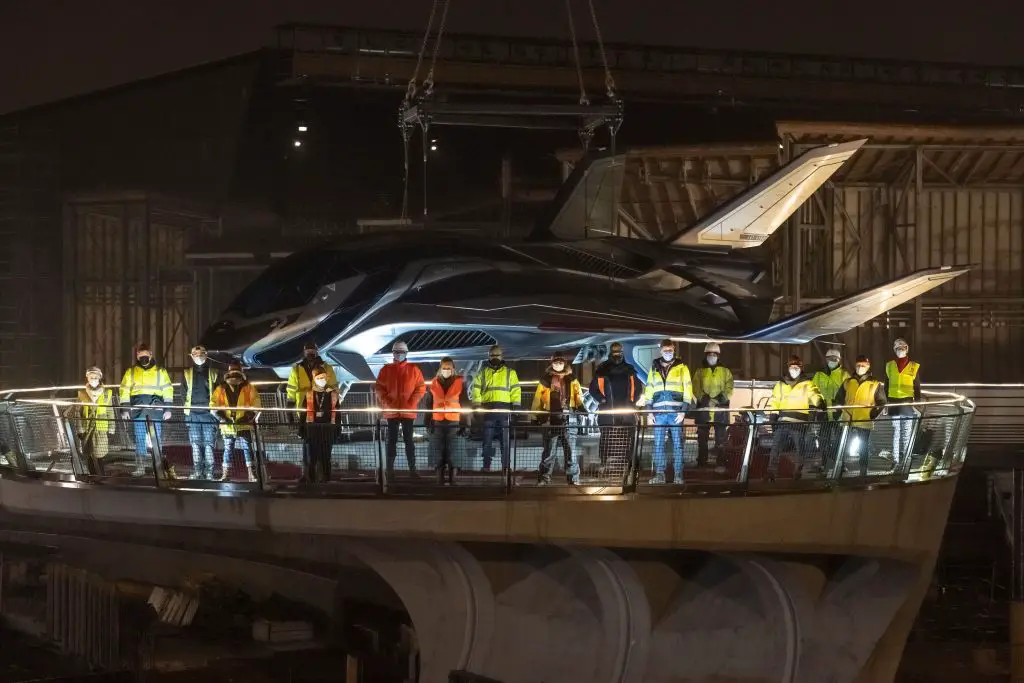 The Quinjet was first shown transporting the Avengers around the globe in the Marvel Cinematic Universe films. This iteration of the Quinjet was created specifically by Walt Disney Imagineering to create an "aspirational forward-looking aesthetic," Scot Drake shared in a post on the Disney Parks Blog. Imagineering partnered with UK Loco to bring the Quinjet to life for Disneyland Paris. UK Loco has worked with Disney before at Disneyland Paris on experiences like Toy Story Playland, Crush's Coaster and Ratatouille: L'Aventure Totalement Toquée de Rémy. 
Drake shared, "With this new Quinjet, we wanted to take the Avengers into a new era, where we are welcomed to step up and make the Earth a safer place alongside Earth's Mightiest Heroes." Together with UK Loco, Disney brought this Quinjet from an idea to a sketch, to a virtual design model, to now a full-sized physical Quinjet that is at Disneyland Paris.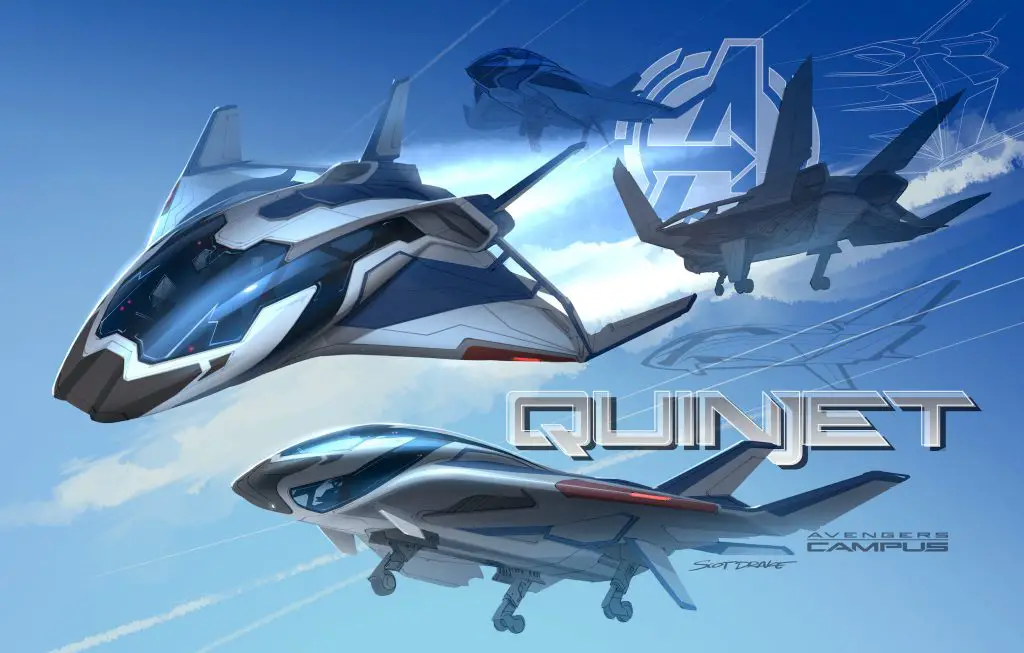 Avengers Campus will be opening at Disneyland Paris later this year. Disneyland Paris will also begin celebrating its 30th anniversary on March 6, 2022. What do you think of this Quinjet, its location, and Avengers Campus at Disneyland Paris? Share your thoughts and opinions in the comments below!