Subscribe to DAPS MAGIC's YouTube Channel!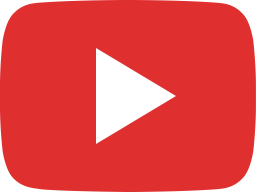 It's Your Life Charlie Brown – Peanuts Celebration – Knott's Berry Farm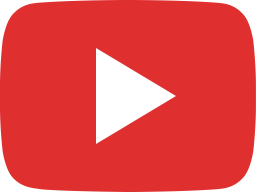 The Music Goes 'Round and Around – Peanuts Celebration – Knott's Berry Farm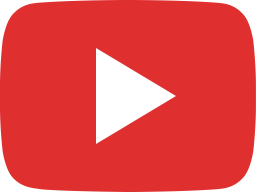 Peanuts Celebration Character Cavalcade – Peanuts Celebration – Knott's Berry Farm

Knott's is welcoming back Charlie Brown and the gang for another festival time celebrating them all!  The Peanuts Celebration is in full swing, and it is wonderful for it to return.  The tagline for this year seems to be "The party is back" and it certainly is!
Decoration
Knott's always does a great job with the decor of the festivals.  Peanuts Celebration is one of those times where it is fun to walk around and see the sights of the park.  There's a bit more added this year to make it a real celebration of the Peanuts characters.  Line silhouettes of the gang are in the Boardwalk area to give some life-sized additions to the atmosphere.  Throughout the park are the colorful pole bunting to accent the areas it's in.  Camp Snoopy is the real shining gem with banners, word balloons, and a "child to teacher" voice converter.
Entertainment
In great Knott's festival fashion is plenty of entertainment to watch during a full day of the Peanuts Celebration.  K-NOT Radio makes a return with some fun Peanuts puns to put smiles on faces while intermixing some great music in the Boardwalk area.  The Sketch School is a great place to let your inner artist shine in learning to draw Snoopy and the gang.  Spike's Silent Disco is a chance to dance to your own beat – at least what you choose to listen to with provided headphones.
Two new additions to the stages this year is The Music Goes Round and Around and This Is Your Life, Charlie Brown.  The Music Goes Round is the show at Camp Snoopy, though a bit similar to a version on the Calico Stage, it was delightful to see it over in the Camp Snoopy Theater.  Sally and Schroeder go through some music history with some more help from a couple of singer dancers.  It was a very charming and highly energetic show, and with some great appearances from the famous beagle, Snoopy!
This Is Your Life was a wonderful homage to the history of the Peanuts comic strip, and to Charlie Brown himself.  There were some featured images of the old appearances of the characters in the strip, and with some great song and dance in front of them.  It was a real cavalcade of Peanuts stars, and a great show for any Peanuts fan.  It was a terrific way to celebrate the group.
We were pleasantly surprised with a cavalcade with Charlie Brown, Lucy, Sally, and Schroeder around the Charleston Fountain.  The four car parade culminated in having guests join in by doing the Charleston, then throwing coins in the fountain to make some wishes.  It was a fun surprise to see the great Peanuts characters in some fun 20s costumes.
Unfortunately, the headlining Jelly of the Month Club was not performing for the Woodstock Music Festival this weekend.  But, having seen the show other Peanuts Celebrations I can say it's a wonderful way to end the night with some original music and great Snoopy and Woodstock appearances.
Food
One of the things to look forward to during the Peanuts Celebration is the fun food they have cooked up.  It's usually some dishes that play on school lunch favorites.  This year had some great types that are full meals around the park.  There are several to choose from including:
Fun Guy Charlie Pizza at Sutter's Pizza
Chicken Parm Grilled Cheese at Sutter's Grill
Pistachio Mahi Mahi with Rice Pilaf at Wilderness Broiler
Make the Dog Happy – Turkey Corndog at Strictly-on-a-Stick
Shermy's Smoked Meat Sandwich at Boardwalk BBQ
Wah Wah Wah Buffalo Popcorn Chicken Loaded Fries at Papa Loca
Let's Be Frank Sonoran Dog at Fiesta Dogs
Spicy Siracha Shrimp Tacos with Creamy Coleslaw at the Cantina
Grande Mac – Sloppy Joe with Mac & Cheese
Patty Melt Grilled Cheese both at Grizzly Creek
Out of the choices we ate the Fun Guy Pizza, Chicken Parm Grilled Cheese, Make the Dog Happy, Shermy's Sandwich, Grande Mac, and Patty Melt.  Our favorites out of those were the Make the Dog Happy and the Patty Melt.  The Patty Melt was a solid sandwich with sweet grilled onions and cheesy sauce.  The Make the Dog Happy corn dog was a wonderfully executed balance of a good corn dog and flavorful mustard and even a boysenberry dip.  The other items were not bad, not at all.  We enjoyed the others quite a bit with all the great savory options.  The favorites just happened to be those two, and are highly recommended. 
You won't go wrong with any of the others. The Chicken Parm sandwich had great garlic bread and a savory combination of sauce and chicken. The Grande Mac was a terrific sloppy joe with an added aioli sauce. The Fun Guy pizza slice had a wonderful combination of steak, mushroom and a not overpowering chimchurri. The Shermy's sandwich was a wonderful pastrami on rye with smoked meat to make it a juicy sandwich plate.
Plus, there are many other treats that are more a la carte.  Some fun funnel cake options are around at various stands.  Baked good pastries are quite delicious.  A couple of those tried was a Snoopy decorated cookie and Linus Blondie.  They were perfect pastries with great sweet flavor to them.  Both were located in the Ghost Town Bakery.
Characters
Of course there is the chance to see the lovable Peanuts characters throughout the park.  Snoopy makes an appearance at the entrance by all the great photo ops of comic strip panels.  Marcie makes her first park appearance over at Camp Snoopy.  Linus and Franklin can be seen posing for photos after the Cowboy Jamboree.  That also is a great way for kids to play some games such as an egg relay and roping.  Pig Pen poses over at Pig Pen's Pig Pen.  In all there is a lot to see as far as characters, and even a chance to join in some activities with them.
There is so much to enjoy at the Peanuts Celebration.  It's a wonderful celebration of some beloved characters.  And we didn't even get on any rides this trip and just enjoyed so much of the entertainment, atmosphere, and food!  The Trip to Beagle Bonanza is always a great ride to do for the whole family in Camp Snoopy since it has the special overlay for the Celebration.  XCelerator has a new paint scheme, and there's still a chance to ride Montezooma's Revenge for a few more days as well.  But, all of that means it's hard to do in a day.  Like I always say, a Season Pass is a great value to really get your fill of all the festival has to offer.  But, it's really worth it to come back throughout the Celebration just to try all the food and see all the shows.  Believe me, it's tough to do in one day!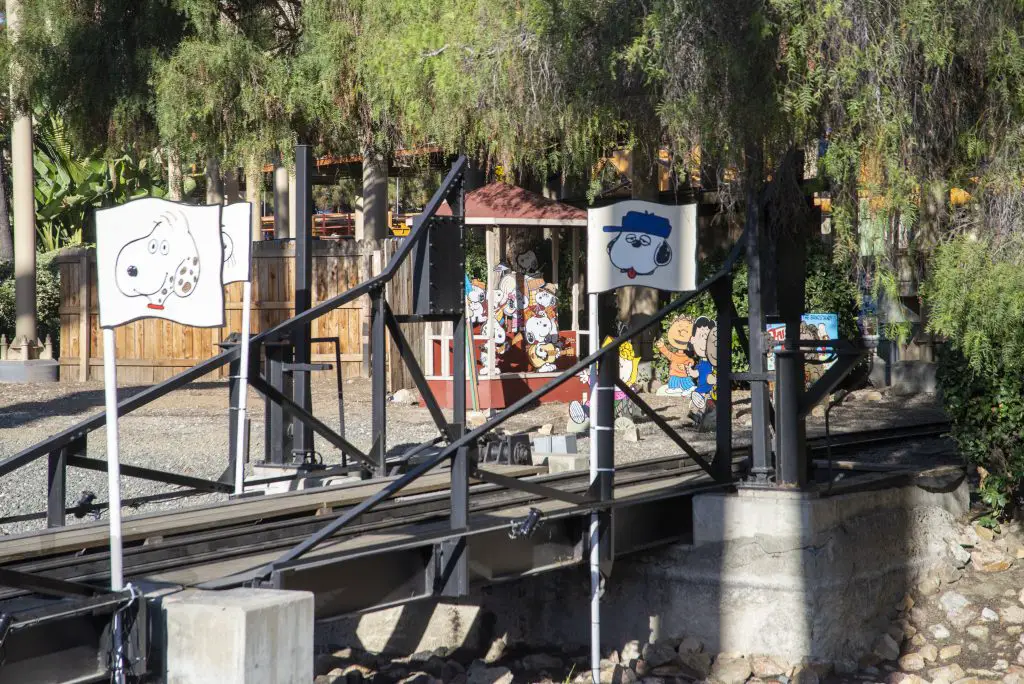 <i>Daps Magic received a sample product or experience for this review in exchange for an honest review. The views of the reviewer are wholly their own. Read full disclosure policy at dapsmagic.com/disclosurepolicy.</i>