The Circle D Ranch, which houses the horses of Disneyland, has five new horses. These horses come from around the country and will eventually be found walking up and down Main Street, USA. The training process for these horses can range from six months to an entire year. Each horse trains at its own pace before eventually arriving at Disneyland.
The training process will begin with exercises that are designed to build trust and respect between the horses and cast members. This will be followed with skill work for both strength and coordination. The horses will also learn vocal commands during the process. There is no fixed timeline for any of the horses to complete their training as the emphasis is placed on doing the job right and getting goals met at a natural pace.
Here is a look at the vie new horses that will be eventually found at Disneyland:
Dublin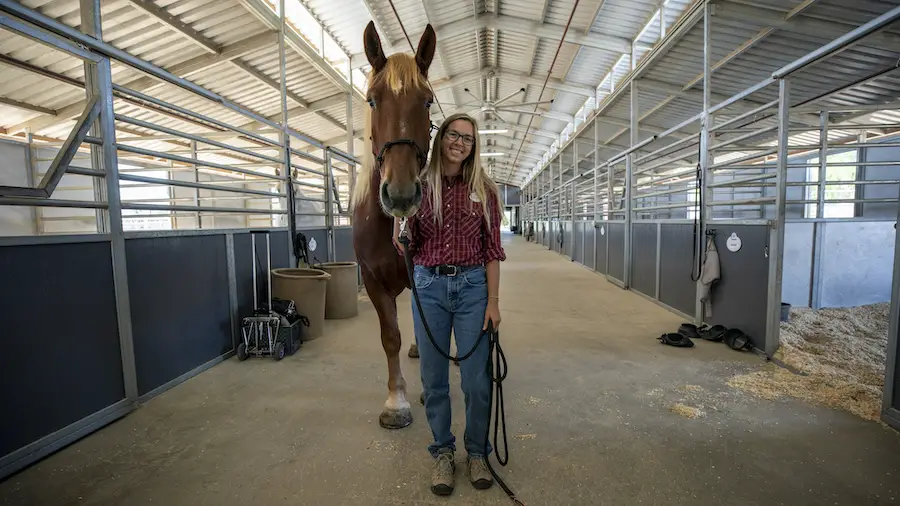 Dublin is a four-year-old Belgian and Percheron cross. The Circle D cast members shared with the Disney Parks Blog that not only is he handsome, he's also quite affectionate. He comes to the ranch from Ontario, California.
Champ and Chip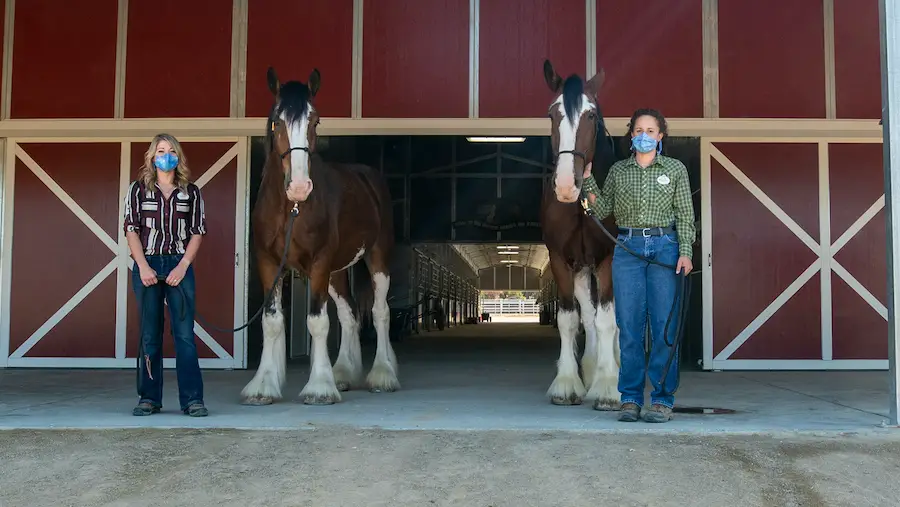 Champ and Chip are five-year-old Clydesdales that come from Montana. They also happen to be brothers. They look incredibly similar but there is a way to tell them apart. Chip has black feathers among the white on his right front leg.
Lily
Lily is five-years-old and came to Circle D from Ohio. According to those at the ranch, she really likes to be in the spotlight.
Pumpkin
Pumpkin is the youngest horse of the group. She is only a year and a half old. She is also a black Percheron and came from Tehachapi, California. She is known for being sweet and also for her long ears.
Disney also released a video on TikTok introducing the horses. Check it out here:
What do you think of the new horses? Which one is your favorite? Share your thoughts and opinions in the comments below!