Disney Villains runDisney fans will be happy when they see and then receive their medals for the 2021 Disney Wine & Dine Half Marathon Weekend powered by AfterShokz. The event this year takes place November 4-7, 2021 at Walt Disney World Resort. The medals this year represent some favorite Disney villains. Today runDisney shared just what those medals will look like: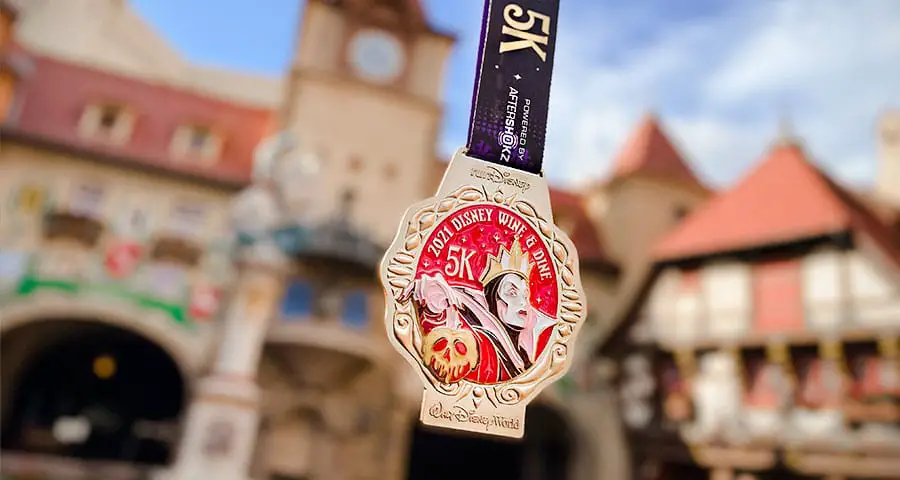 The Disney Wine & Dine 5K powered by AfterShokz medal will feature the Evil Queen from Snow White and the Seven Dwarfs.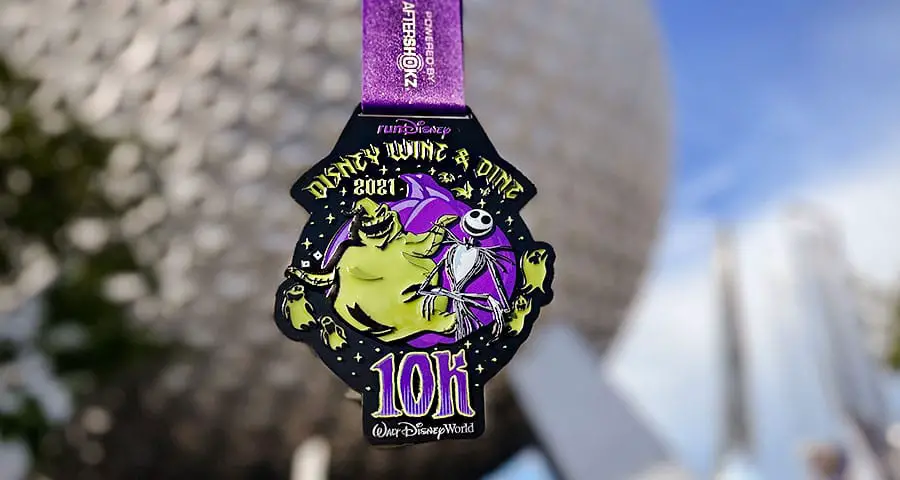 Disney Wine & Dine 10K powered by AfterShokz featured both Jack Skellington and Oogie Boogie from The Nightmare Before Christmas.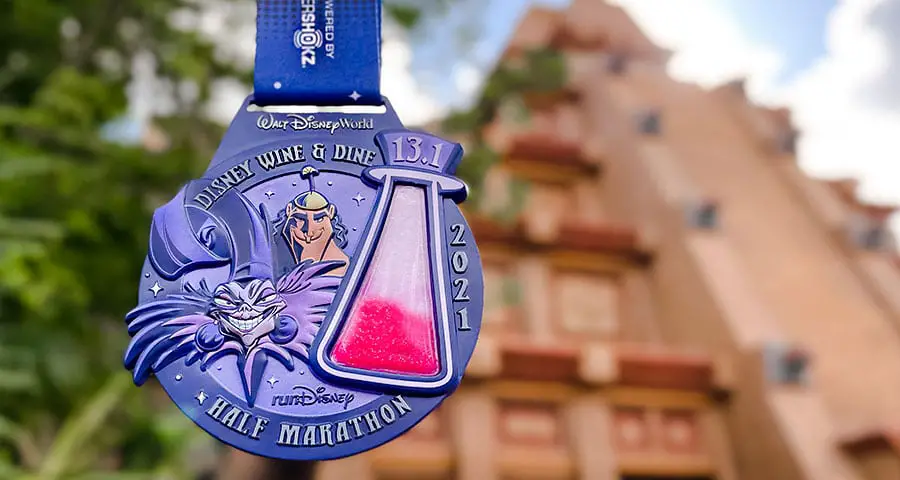 For those running 13.1 miles for the Disney Wine & Dine Half Marathon powered by AfterShokz, there will be a medal that pulls from The Emperor's New Groove's villains Yzma and Kronk (can Kronk REALLY be considered a villain?).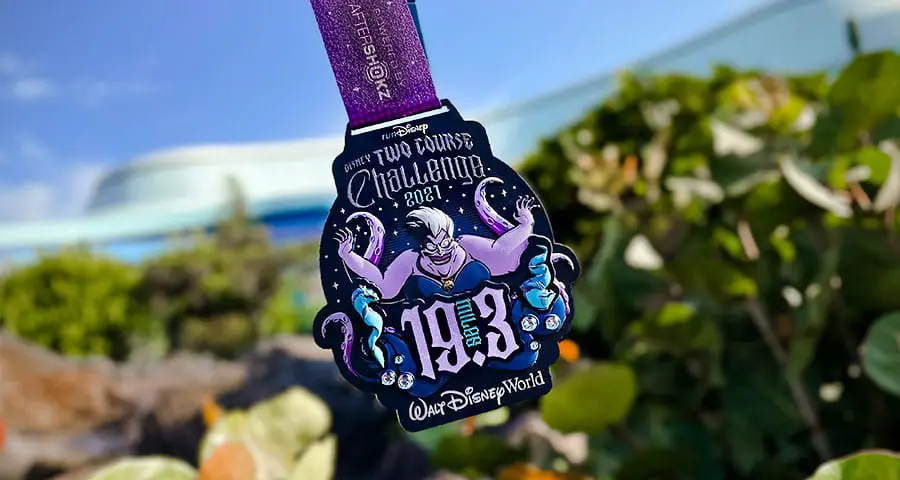 For the runDisney racers who run the full 19.1 miles that make up the Disney Two Course Challenge powered by AfterShokz, The Little Mermaid will be the inspiration for the medal. The medal features Ursula prominently.
The weekend's events will also include an after-hours party as the villains take over the weekend. There are limited slots available for this weekend. More information and the ability to purchase tickets can be found on the runDisney website. There is also the ability this year to participate in the weekend virtually.