This year the Disneyland Resort will be celebrating 20 years of Haunted Mansion Holiday. With the return of the Halloween festivities at the Disneyland Resort from September 3 – October 31, Haunted Mansion Holiday will also be returning. The seasonal layover is inspired by Tim Burton's The Nightmare Before Christmas. In the film, both Christmas and Halloween collide. The same happens with Haunted Mansion Holiday.
For this year's Haunted Mansion Holiday, the tradition of building a gingerbread house continues. Tim Wollweber, associate art director for Disney Parks and designer of this year's house shared about the inspiration for this year's gingerbread house. Because it is the 20th anniversary, this year's house celebrates all of the ones that came before. Wollweber shared with the Disney Parks Blog, "we went back to the graveyard to dig up all of our ideas from the past 19 years. This year's Franken-house stitches together favorite elements from the previous 19 houses!"
Here is a look at previous years' gingerbread houses:
2001 – Monster House
2002 – Present House
2003 – Giant Oogie Boogie House
2004 – Zero's Dog House
2005 – Giant Man-eating Wreath House
2006 – Monster-infested House
2007 – Jack-in-the Box House
2008 – Giant Gingerbread Coffin House
2009 – Scary-Go-Round House
2010 – Pop-Up Sandy Claws House
2011 – Mimic Monster House
2012 – Jack Skellington's House
2013 – 13 Days of Christmas House
2014 – Gingerbread Zombie House
2015 – Gingerbread Card House
2016 – Stitched-Up-Patchwork House
2017 – Oogie Boogie Bug-infested House
2018 – Giant Gingerbread Spider House
2019 – Haunted Mansion 50 Years of Hauntings House
2021 – Gingerbread Franken-House
The culmination of all of these makes up the inspiration for this year's gingerbread house. Disney has shared a rendering of what it will look like when guests experience Haunted Mansion Holiday on September 3.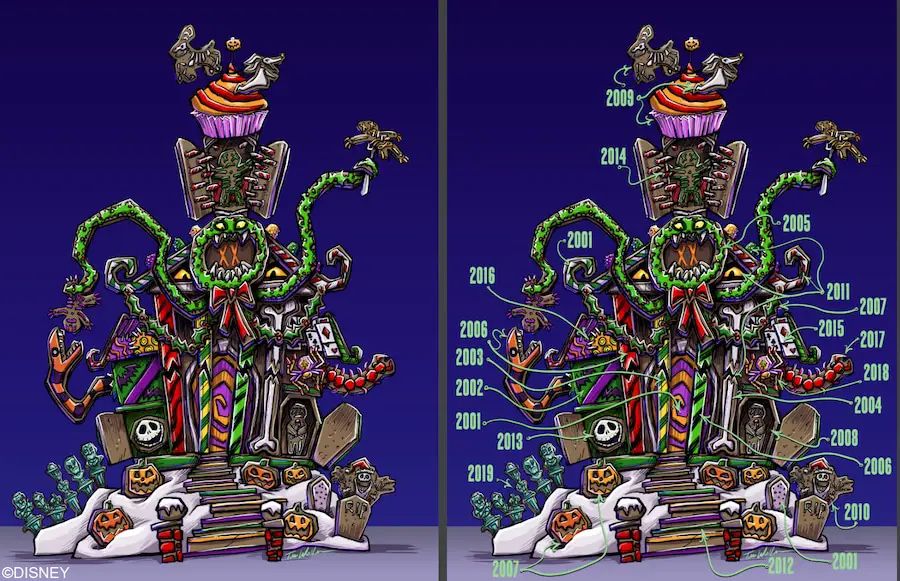 The 20th anniversary of Haunted Mansion Holiday will also have some merchandise offerings for fans as well. Starting on September 27th, there will be a new canteen available by Corkcicle, pins, and a T-shirt. These will only be available at the Disneyland Resort.
Disney also announced that for this week only a Jack Skellington sipper will be available at French Market and Harbour Gallery to help celebrate the 20th anniversary. This will be available through July 18.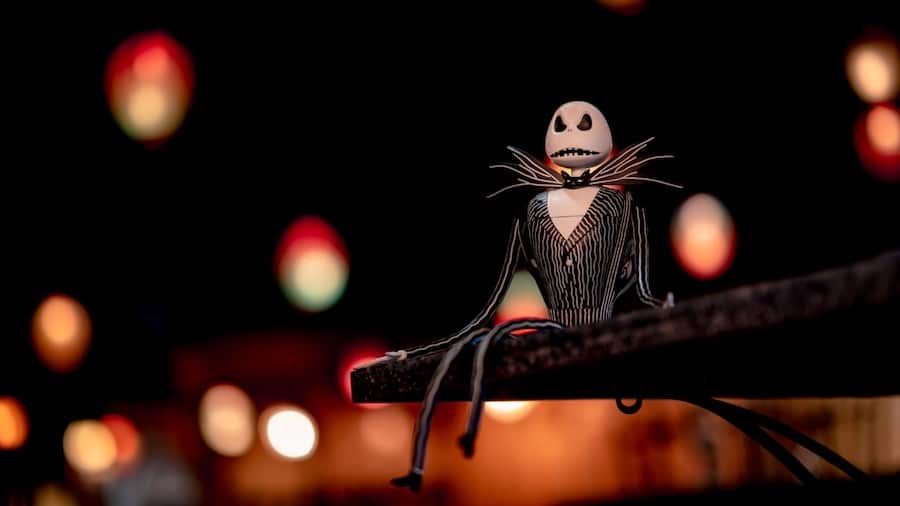 What do you think of this year's gingerbread house design for Haunted Mansion Holiday? Are you excited about it? Will you be visiting the Disneyland Resort to experience it? Share your thoughts and opinions in the comments below!