This month, Disney has been making waves while they announce details about the new Disney Wish! Today, Disney announced the newest details, including how our Toy Story friends will be making their homes on this Disney Cruise Line Ship!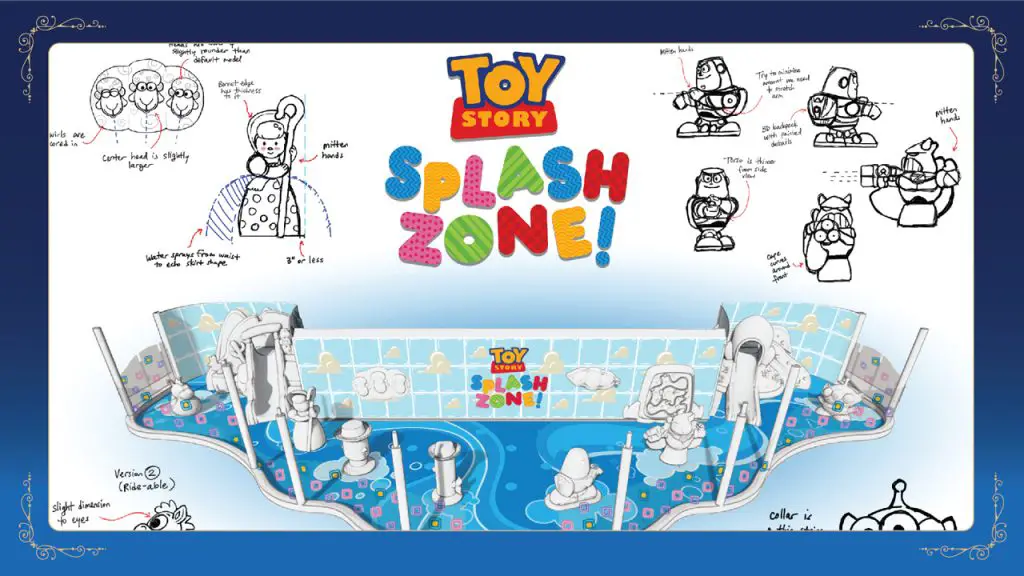 The toys from Toy Story will be making their home in a new water play area on the ship. This Toy Story Splash Zone is inspired by the Disney-Pixar short "Partysaurus Rex." To channel this short, there will be lights, slides, and bubbles galore for the youngest vacationers to enjoy!
This pool area will also include Trixie's Falls, a wading pool, and Wheezy's Freezies, a smoothie bar! In addition to those activities for the whole family, everyone can enjoy Slide-a-saurus Rex, which will send guests "down the drain" in the bath tub.
Are you excited to see our Toy Story Friends make a splash on the Disney Cruise Line? Be sure to connect with us on Twitter and Facebook to let us know what you think!