Raya is a young girl who lives with her father in a land once known as Kumandra. Many years before, this was a place where humans and dragons lived in harmony. This all changes with the Druun show up and attack Kumandra. To save the humans from the Druun, the dragons sacrifice themselves. 500 years later, the Druun have returned and it is up to Raya to find the last dragon and save humanity.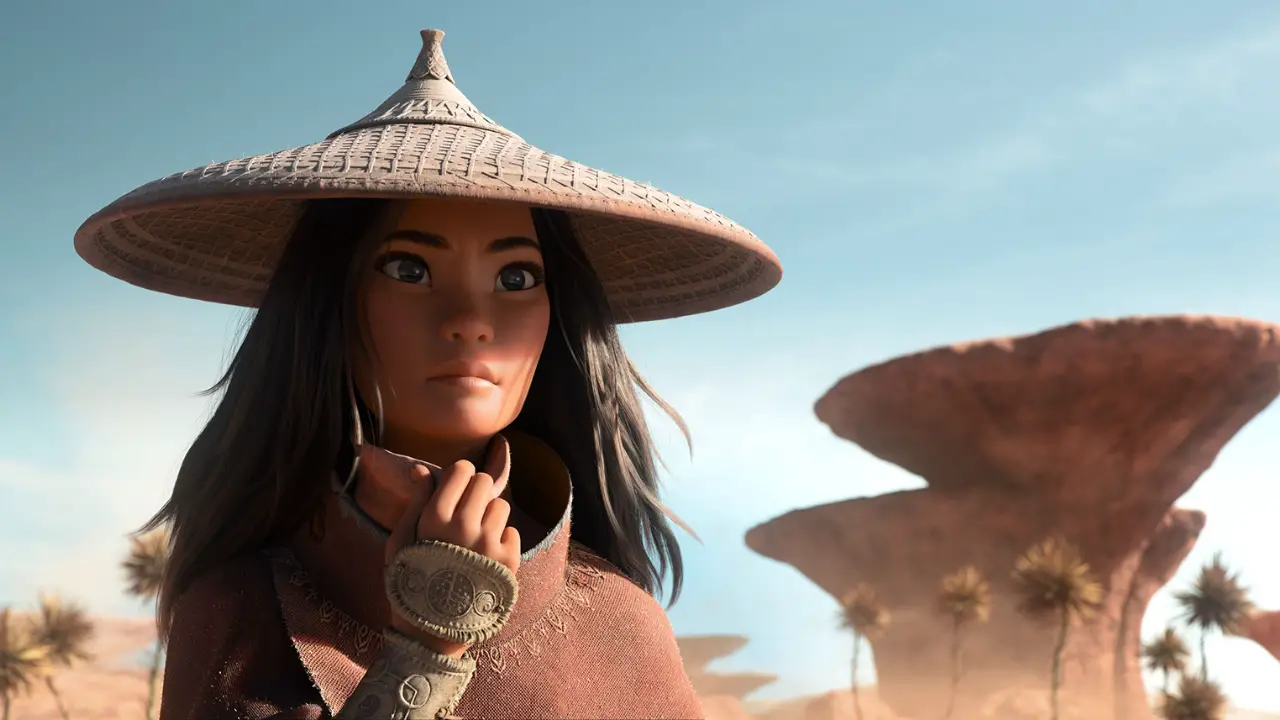 Story
Raya and the Last Dragon has a story that feels old but is told in a more modern way. It moves along at a fairly quick pace and doesn't drag at any point throughout the movie. There are some moments that are charming, others that are humorous, and still others that are heartbreaking. I found myself chuckling throughout the movie and also genuinely feeling for the characters. The morals of the story have lessons that are valuable and needed about trust and coming together. Was it a perfectly told story? Not quite. Was it an enjoyable story to follow? Absolutely.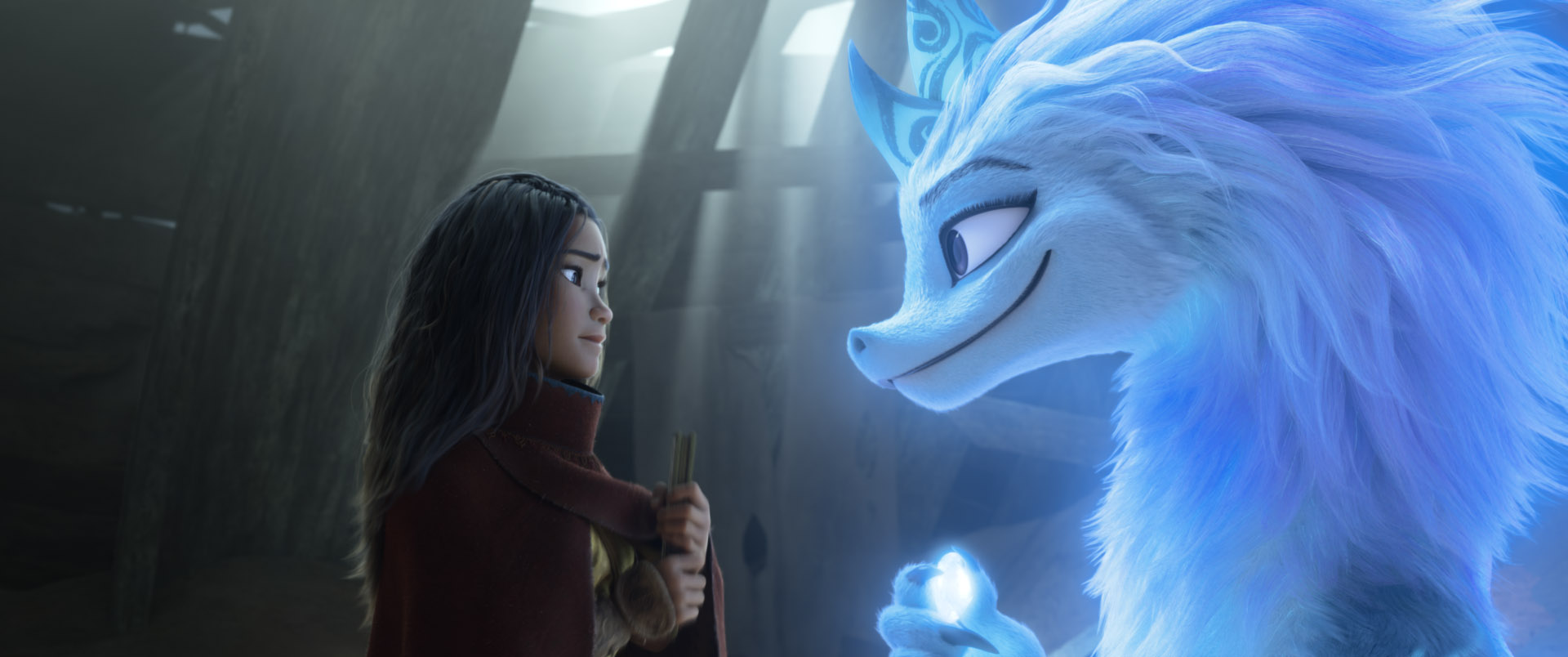 Quality
Walt Disney Animation Studios continues to move forward with its animation and continues to make it more and more beautiful. This film had color, texture, and depth, all of which add up to make a movie that draws you in as you watch it. I'm sure there will be a bonus feature about the animation someday that will go into the different techniques that were used. For now, it is easy to say that this film was just enjoyable to look at. Different surfaces throughout the film were animated so well that you could easily imagine what they would feel like. While this still has an animated feel, there was also an element of realism to it as well. The sound effects and musical score just added to this world that was being built through animation.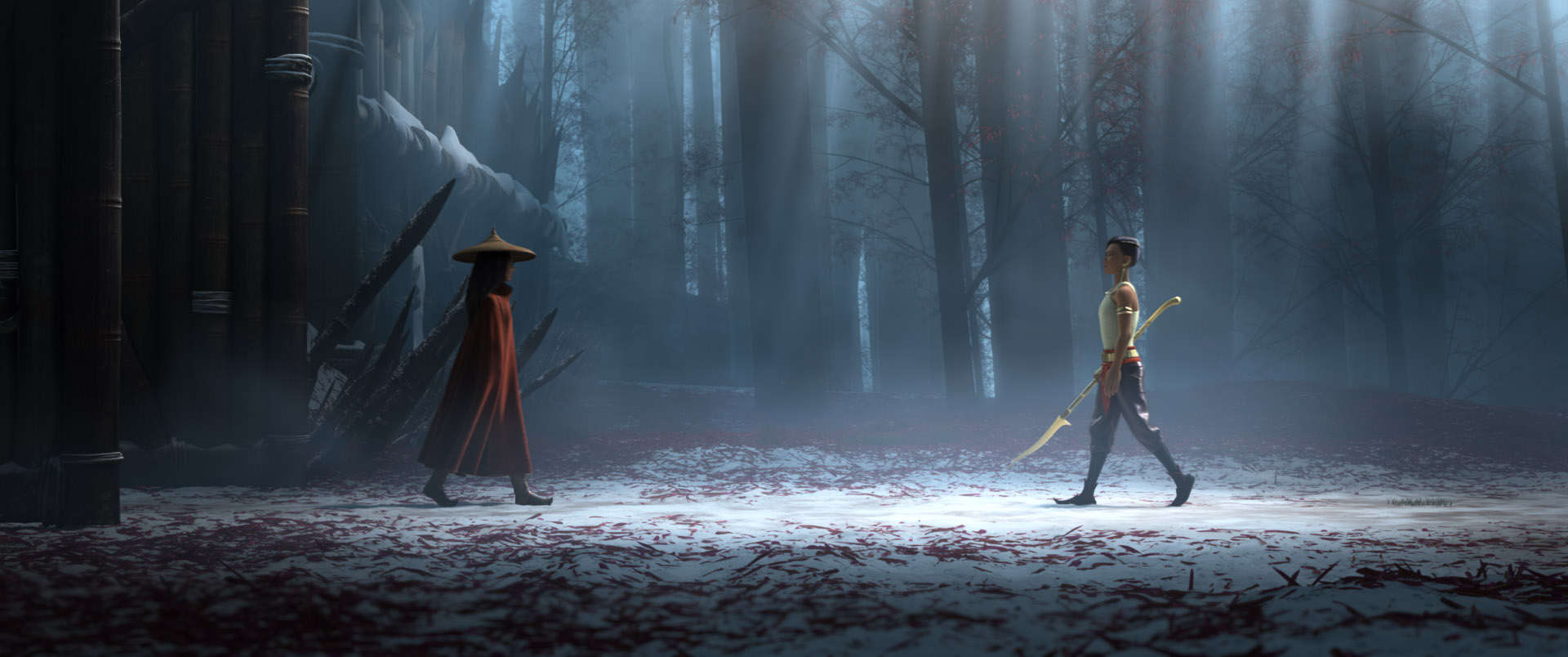 Pacing
The pacing for Raya and the Last Dragon moves along at a solid clip. As mentioned before, at no point did I feel like the movie was dragging (or dragon…? Sorry). Instead, the story continued to move forward. There were moments where it sped up and others where it slowed down. It never ended up going too far one way or the other though. This would have pulled the viewer out of the story. Instead, the pacing felt natural for the story being told.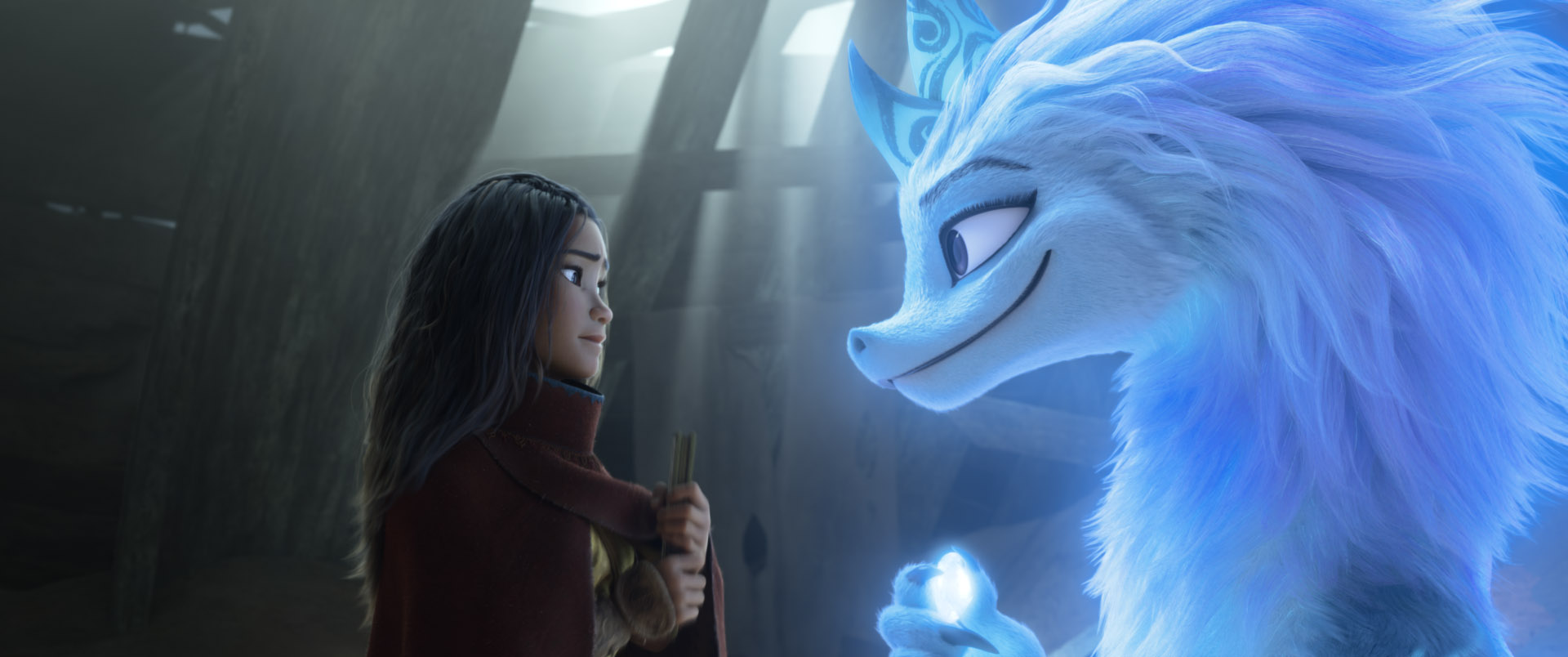 Characters
There are several wonderful characters in this film. First off there is Raya who is voiced by Kelly Marie Tran. Tran does a remarkable job bringing Raya to life vocally and was easily one of the highlights of the film. Awkwafina voices Sisu and also does an admirable job. Both of these characters together had a wonderful chemistry that I thoroughly enjoyed. They are surrounded by a cast of characters who join them on their quest or try to stop them. Some of these characters really added to the story, while others seemed to be a gimmick that probably could have used some more depth if you are going to keep them throughout the film. While I wouldn't say that any of the characters were a joke that just went too far. Some of them did leave me wanting more out of them. Overall, the characters were good as an entire ensemble but not quite great.
Music
James Newton Howard wrote the score for Raya and the Last Dragon. The music is upbeat and helps with the pacing of the film. It was enjoyable enough but I will admit, less than an hour after seeing the film I cannot remember a single theme from the film. While there is nothing technically wrong with music, it isn't as memorable as some other Disney stores. I can remember the feel and the mood of the music, just not specific themes. I will acknowledge that this movie isn't a musical so it does have a different purpose for the music. However, I frequently walk away from movies with scores stuck in my head. While not a miss as I definitely did enjoy it while watching the film, I wouldn't say the music is a homerun either.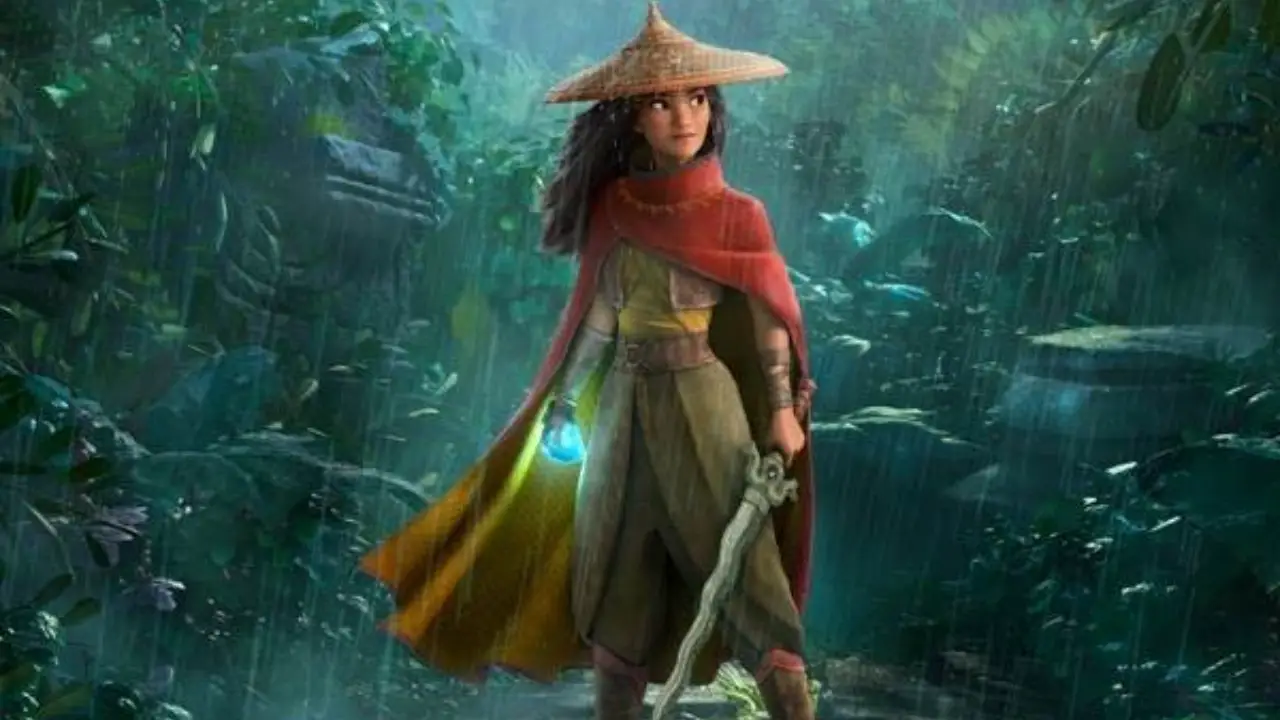 Final Thoughts
Raya and the Last Dragon is an enjoyable Disney film. Actually, it is an enjoyable film in general. Multiple times as I watched it on Disney+ with Premiere Access I found myself chuckling aloud. I liked the characters and the journey they went on, Raya in particular. I also liked the themes that came from this movie. The themes of trust and coming together are needed now more than ever. Overall, I think this was a good Disney movie. I'm not going to put it in the top tier of Disney movies that are reserved for films like Beauty and the Beast or The Lion King because I just don't think it is at that level. It is a very good Disney movie but not a great one. It is one I will most likely watch again and I have no regrets about spending $30 to watch it the first time. It is beautiful and Disney should be proud of it. It is also one that is definitely worth seeing. I'm glad I did.
What did you think of Raya and the Last Dragon? Share your thoughts and opinions in the comments below!