The Disneyland Resort has given a first look at what was formerly known as Snow White's Scary Adventures. With this first look comes a new name. The attraction is now known as Snow White's Enchanted Wish. The news about this new take on the attraction comes on the 83rd anniversary of when Snow White first arrived on the big screen.
The attraction has continued to get worked on while Disneyland Resort has been closed. There are elements that will be familiar to those who know and love it. There are also some enhancements and even some news cenes. Take a look at the video that Disneyland released giving a look at this attraction:
The attraction now features new effects that have been put in place by Imagineers. This includes state-of-the-art audio and visual technology, including new music, LED black lighting, laser projections and a new animation system all coming together to tell the story of Snow White.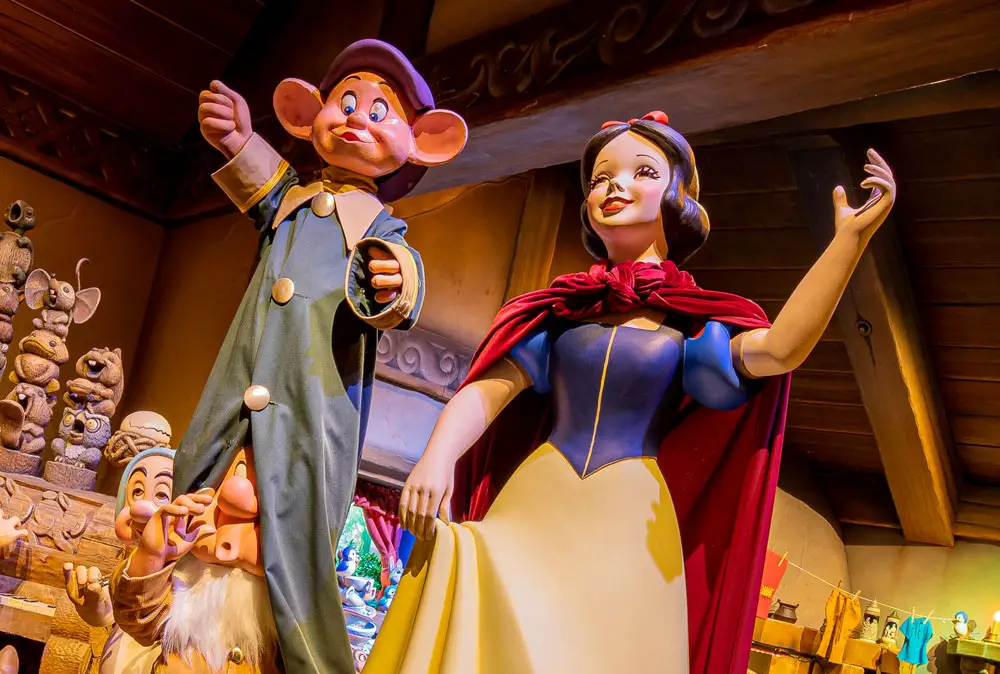 The attraction also includes some other effects, one of them will even allow guests to smell Doc's baking, an apple pie, in the air as Snow White dances with Dopey in the cottage of the Seven Dwarfs.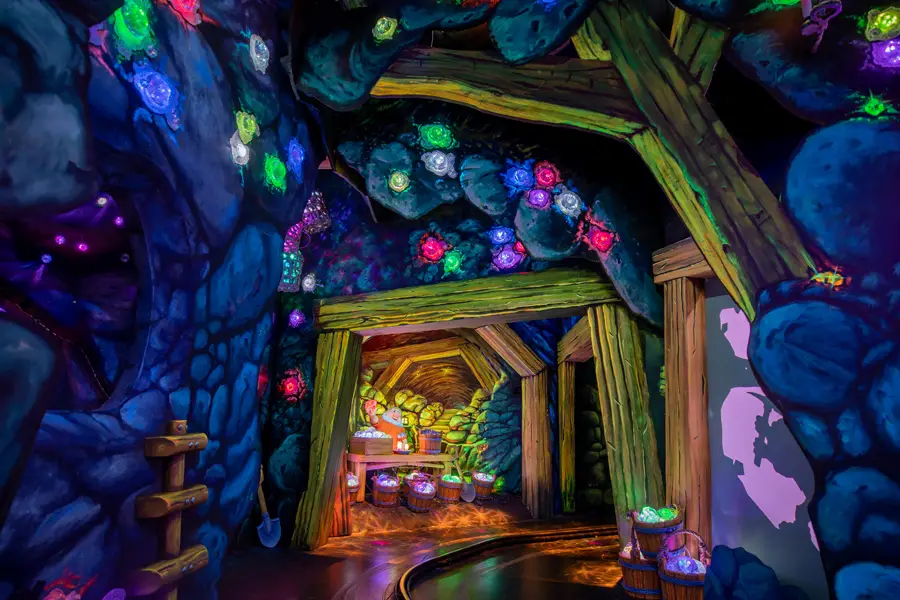 There will also be some effects that utilize projection and shadow technology to help tell the story. This includes the shadows of the Seven Dwarfs singing "Heigh-Ho" as they march off to work and some beautiful lighting effects in the mine. This looks to be a beautiful addition to the attraction.
Here is a video of Snow White's Scary Adventures as it was seen before it underwent this magical transition to Snow White's Enchanted Wish:
What do you think of the enhancements that will be seen when guests get to experience Snow White's Enchanted Wish? Share your thoughts in the comments below!