Disney Parks, Experiences and Products Chairman Josh D'Amaro today shared with the IAAPA Expo: Virtual Education Conference a look at what Disney's future will be like. D'Amaro didn't just share what the future will look like though, but also the lessons that Disney had to learn during the last year as it navigated the choppy waters brought on its businesses by COVID-19.
D'Amaro reflected that at the end of the year it is time to look back and reflect. This year there is a lot to reflect on. This year brought challenges to Disney as it came up with new ways to bring the Disney Parks magic to people now stuck at home during the closure and quarantines. Disney also had to reimagine how their in-person experiences would exist in a safe and magical way for guests to visit. This included parks, resorts, and even stores! D'Amaro recognized that there is still a lot of uncertainty but there are also better days ahead.
Through these challenging times, Disney is still working on future magical offerings for guests to experience. Josh D'Amaro gave a preview of what several of these will be.
Disney Parks New Attractions and Entertainment Video
Avengers Campus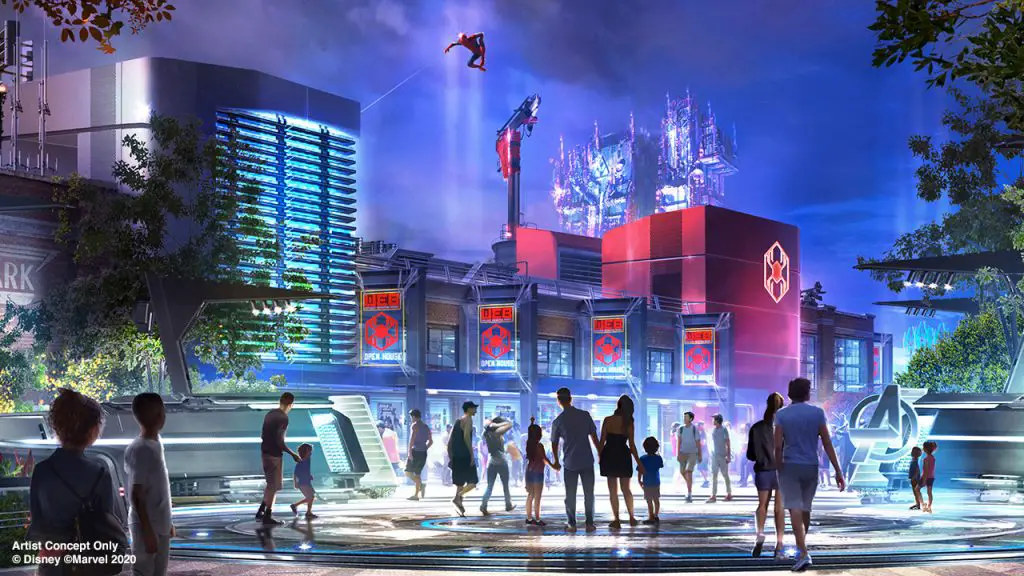 When it opens at the Disneyland Resort and Disneyland Paris, Avengers Campus will allow guests to team up with the Avengers in this new immersive land. Disney reports that progress continues to move forward on Avengers Campus at both locations.
The Worldwide Engineering Brigade (WEB) building will be the home for a new attraction at Avengers Campus. WEB SLINGERS: A Spider-Man Adventure will give guests the chance to team up with Spider-Man himself to help take over rogue Spider-Bots that have taken over Avengers Campus.
Disney's Hotel New York – The Art of Marvel
At Disneyland Paris, guests will soon be able to stay at Disney's Hotel New York – The Art of Marvel. This resort hotel will celebrate 80 years of Marvel storytelling in the setting of New York.
The resort will contemporary Art Deco style and will also feature one of the largest public collections of Marvel artwork globally.
When announcing this new theme for the resort, now Disney CEO Bob Chapek said "Disney's Hotel New York – The Art of Marvel will transport our guests to the action-packed, inspiring world of Super Heroes including Iron Man, The Avengers, and Spider-Man among others!"
Walt Disney World Resort
Work continues on several fronts at Walt Disney World Resort. While some projects have been dialed back or postponed, others continue to move forward!
Harmonious
Harmonious is the nighttime spectacular that will be arriving at EPCOT in World Showcase Lagoon. It will be one of the largest nighttime shows ever created by Disney and will utilize floating set pieces, custom-built LED panels, colorful lights, fountains, lasers, fireworks, and other effects! It will be filled with Disney magic that will include music and images that will be reimagined by "diverse cultural musicians and artists from around the world."
An opening date for Harmonious has not been released at this time.
Guardians of the Galaxy: Cosmic Rewind
Work continues to move forward on Guardians of the Galaxy: Cosmic Rewind. This attraction is being billed as a family-friendly "storytelling coaster." While on it, guests will find themselves on a vehicle that can turn 360 degrees and also launch in reverse! This is a groundbreaking new ride-system that is definitely a first.
Guardians of the Galaxy: Cosmic Rewind utilizes a programmable roller coaster ride system. This is a first of its kind Omnicoaster. Because of this, guests can literally be facing any direction during the course of the ride while going at any speed! According to Disney, this Omnicoaster name was built off of the traditions of the Omnimover ride system that allows Walt Disney Imagineers the ability to turn guests in the direction they want them to focus their attention on. Think of the Haunted Mansion as an example.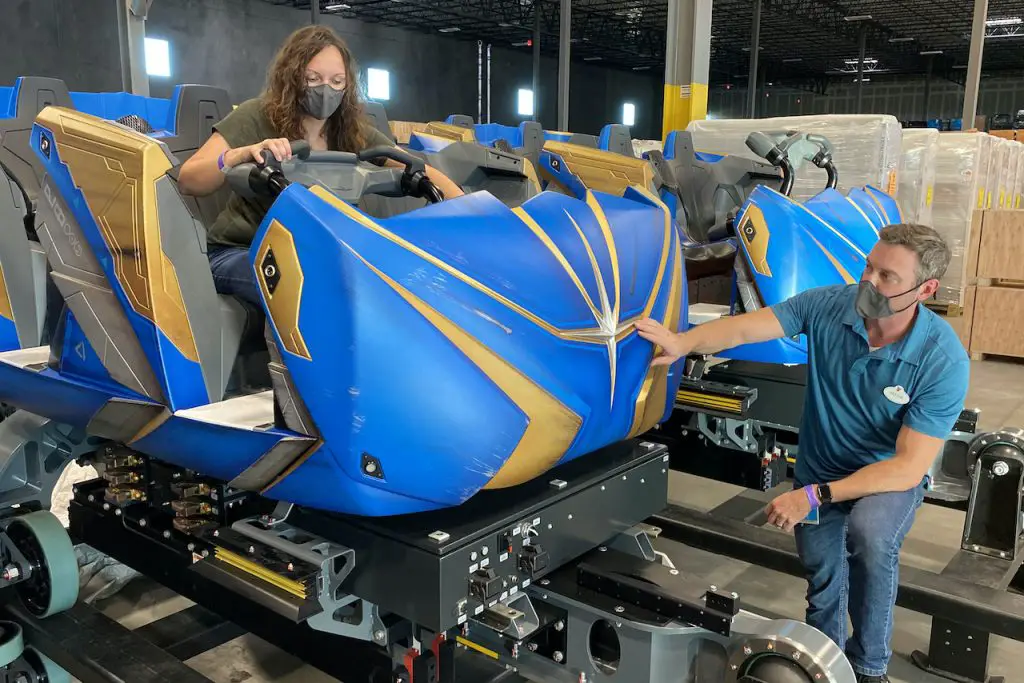 Remy's Ratatouille Adventure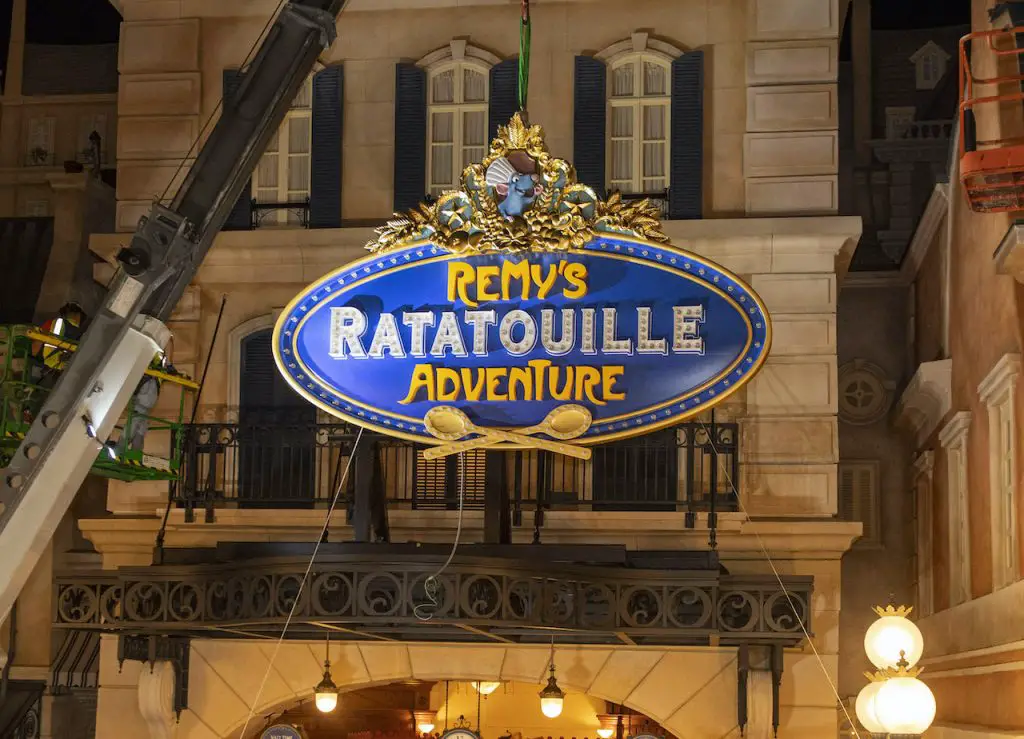 Remy's Ratatouille Adventure will be opening at EPCOT in the France Pavilion in 2021 D'Amaro shared during his presentation. In this attraction, guests will shrink down to the size of rats to see the world from the perspective of Remy as seen in Disney-Pixar's Ratatouille. They will then be taken on a culinary adventure with Chef Remy himself! The attraction utilizes trackless vehicles and will allow guests to experience iconic scenes from the movie, like racing across the floor of the kitchen in Gusteau's.
Star Wars: Galactic Starcruiser
Work also continues on Star Wars: Galactic Starcruiser, where guests will be completely immersed in an experience that is from a galaxy far, far away. This Star Wars-themed resort (can you call it that?) will have guests boarding a starcruiser for a 2-day and 2-night experience. Guests will be truly living their own Star Wars story in this immersive experience.
Disney describes the experience as follows:
Guests will cruise the galaxy in style aboard the Halcyon, known for its impeccable service and exotic destinations. Onboard, you'll stay in well-appointed cabins, experience onboard dining, make a planet-side excursion to Black Spire Outpost on Batuu and much more.
Disney also released more images showing what the cabins will look like aboard the Halcyon.
Shanghai Disney Resort – Zootopia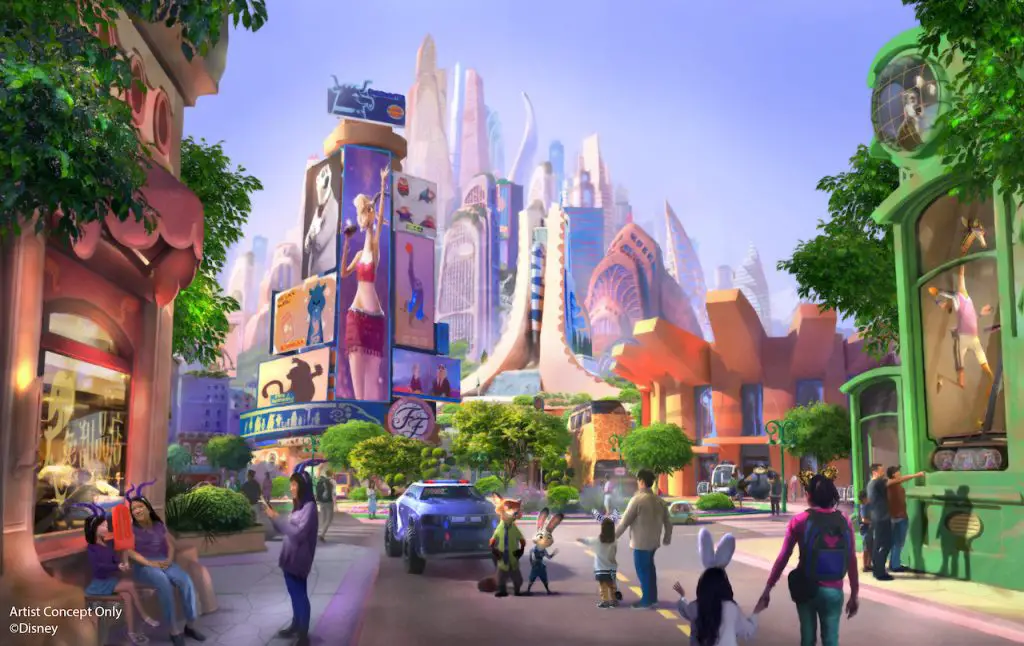 Work continues to move forward at Shanghai Disney Resort on a new land based on the world seen in the Walt Disney Animation Studios film Zootopia. This land will recreate the metropolis seen in the Oscar Award-winning film. This land will be the 8th themed land at Shanghai Disneyland. It will be the first Zootopia themed land at any Disney theme park. The land will also include a "new major attraction" that will be state of the art and bring this movie to life as guests experience it.
Disney also released an image of the new land as seen from above. It shows how large this new land will be.
Tokyo Disneyland
Tokyo Disneyland continues to add more magic as well inside its gates. Recently new attractions, restaurants, and shops opened as part of the largest expansion during the park's 37-year history.
Part of the expansion includes Fantasy Springs. This expansion will include areas inspired by the Disney Animation Films Frozen, Tangled, and Peter Pan. The new spring will include four new attractions, three restaurants, and also a new Disney-themed hotel that will actually be inside of Tokyo DisneySea and overlook Fantasy Springs.
Disney continues to move forward and look for ways to provide magic to guests in its parks around the globe. DAPS MAGIC will continue to follow these stories and provide updates as they become available. Which one of the above projects are you most excited about? Share your thoughts in the comments below!