Every year, the Coalition for the Homeless serves over 20,000 meals to those in need in Florida. Of those 20,000 meals, 9,000 of them are prepared by chefs from the Walt Disney World Resort. This happens twice each month as Disney chefs team up with Disney VoluntEARS to provide meals for 600 residents at the coalition.
On top of the meals that are provided throughout the year, a Disney chef will also work with the Coalition for the Homeless to provide Thanksgiving meals. The meal includes many of the traditional offerings found in homes across the country. This includes roasted turkey, mashed potatoes and gravy, green beans, stuffing, salad, rolls, cranberry sauce, and dessert.
Along with serving the homeless, this year Disney chefs are sharing some Thanksgiving tips for all to utilize for the big meal!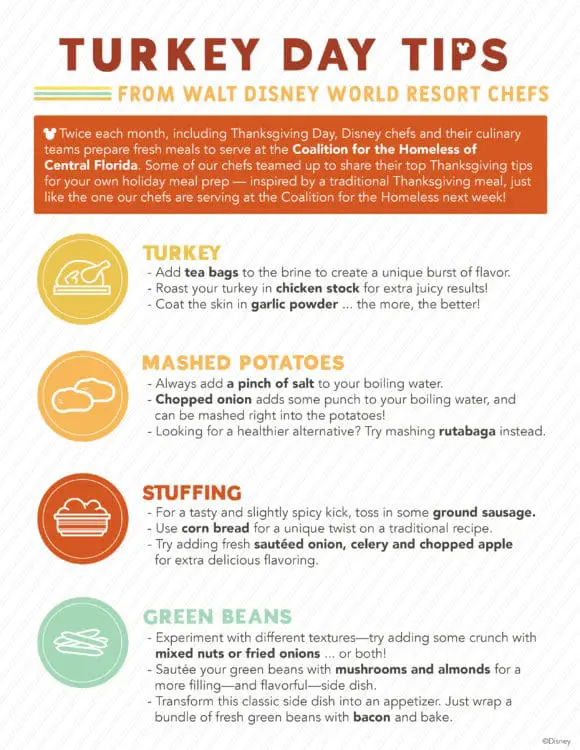 Are you going to try any of these tips? If you do, please share the results in the comments below!