6 years in the making, we finally get to return to Arendelle. I'll be the first to admit, it took me a long time to get on the Frozen bandwagon. If I am going to be honest, it was Olaf's Frozen Adventure that finally won me over. While I acknowledge there are good moments in Frozen, it still has a lot of flaws in my opinion. However, this review isn't about that, it's about Frozen 2! Did Frozen 2 win me over? One thousand times yes! In fact, I loved it! Now let's break it down (spoiler-free of course).
In Frozen 2 we ask, "why was Elsa born with magical powers? The answer [to this] is calling her and threatening her kingdom. Together with Anna, Kristoff, Olaf, and Sven, she'll set out on a dangerous but remarkable journey. In "Frozen," Elsa feared her powers were too much for the world. In "Frozen 2," she must hope they are enough."
The Movie
Frozen 2 has grown up considerably from the first film. In Frozen 2 it is apparent that even though her powers are no longer hidden, Elsa still feels out of place. The film focuses on her quest to find her purpose and the impact it will have on those she loves. The more mature tone of the film is a welcome change from the first one. What I enjoy about it is that no matter what age you are, you can identify with the messages of the film. With maturity comes a bit of a darker tone, so if you have little ones, be prepared for that.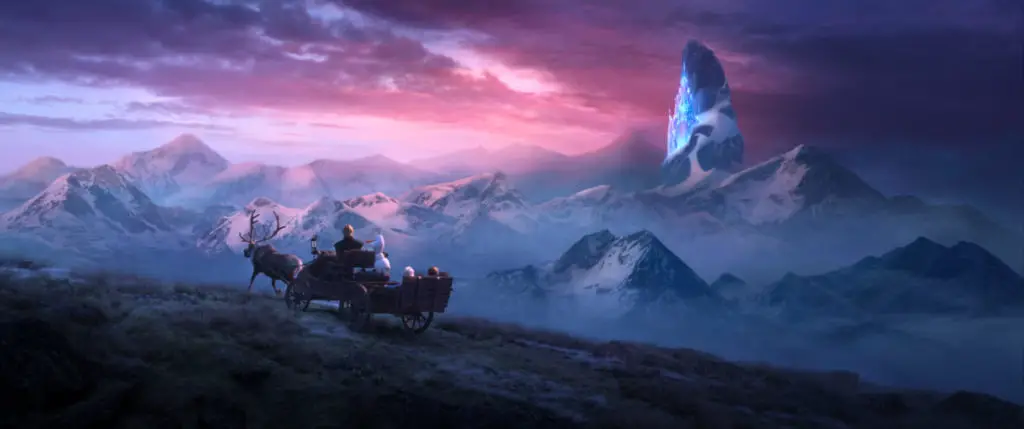 The Cast and Characters
The original cast is all back reprising their roles. However, much like the tone of the movie, the characters seem more mature. Olaf is especially more mature and a bit less naïve. However, these changes don't take away from the characters that you grew to love in the first film. We are also introduced to new characters such as Yelana, Ryder, and Honeymaren. My only complaint about these characters is that we don't get enough of them. I really hope we see more of Ryder and Kristoff's friendship in future shorts or movies.
The Soundtrack
The big question for a lot of people is whether or not the soundtrack will compare to the first film. In my opinion, it's better! Rather than being a couple of great songs and some ok ones, this soundtrack is great all the way through. Of course, Elsa has 2 fantastic songs, but it's Kristoff's song Lost in the Woods that definitely steals the show during the movie. I won't spoil why, but just know that it is so good!
Overall, Frozen 2 is in my opinion vastly superior to the original. Even my husband liked it quite a bit. It is one of the few movies that I plan to see in the theater more than once. Have you seen Frozen 2? Who was your favorite character in the film? Let us know in the comments below!
My rating: 4.5/5