If you ever sailed on a Disney cruise and thought to yourself, "This place needs a little more New Orleans flair in it," then look no further than the French Quarter Lounge, one of Disney Wonder's newest dining experiences. The Lounge draws heavy inspiration from the animated feature film The Princess and the Frog, and neighbors the similarly inspired Tiana's Place. But whereas Tiana's focuses on the titular heroine, the French Quarter Lounge takes a different turn, leading you out into the streets of New Orleans and around a dark corner where a sinister-looking door beckons you to enter. Yes, Dr. Facilier's influence hangs heavy over the Lounge, with his friends on the other side leering at you over the counter, his cane nestled carefully overhead, his top hat perched atop a shelf, and his shadowy counterpart lurking beneath the doorway to his voodoo emporium.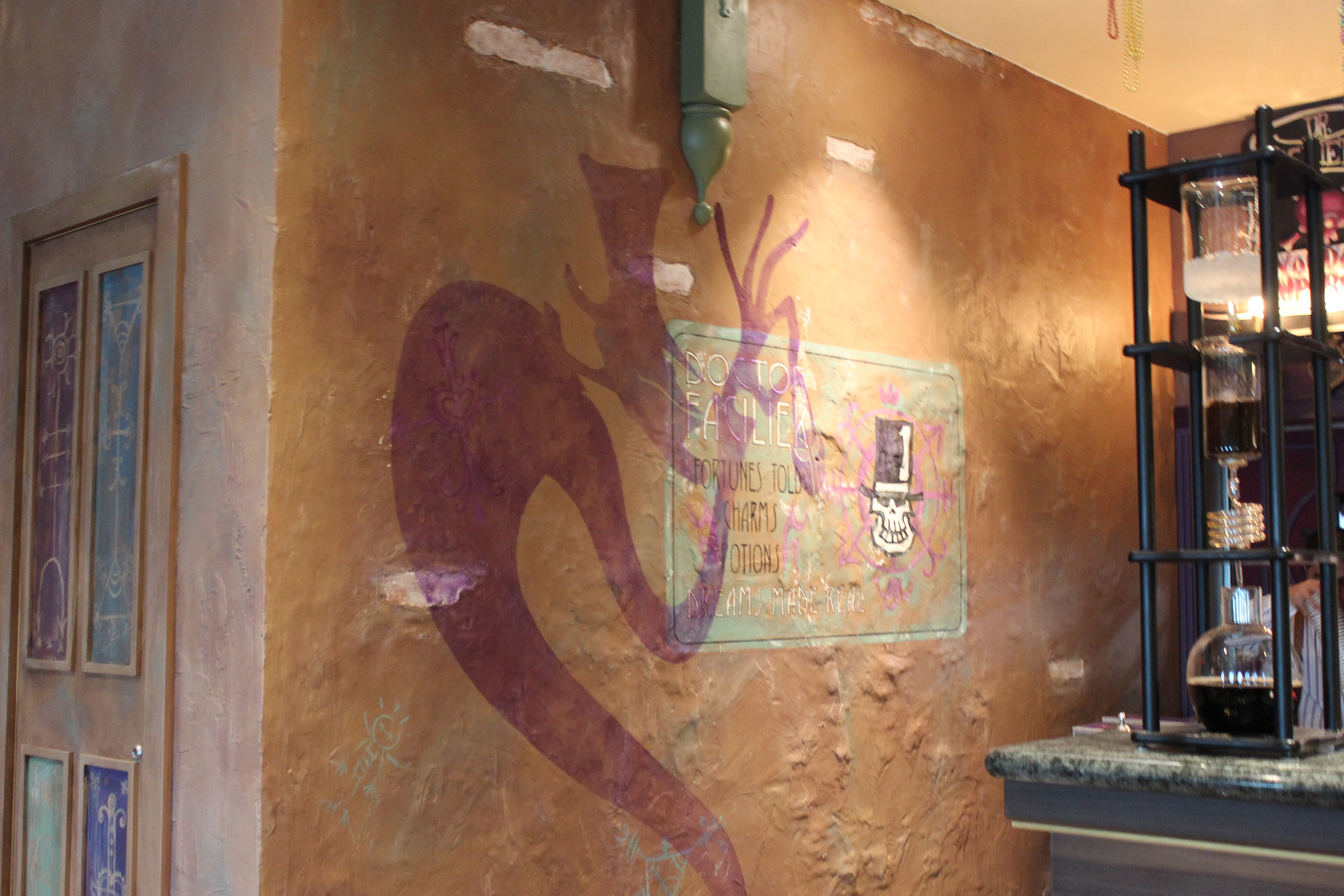 Those brave enough to approach the bar – or take a seat in the spacious lounge surrounding it – will find the spirits hard at work here; alcoholic spirits, that is. The menu revolves heavily around rum, putting a new twist on an Old Fashioned, serving up delights with a wonderful Satsuma Crush, and allowing you to "just take three" different choices of Lillet Cocktails.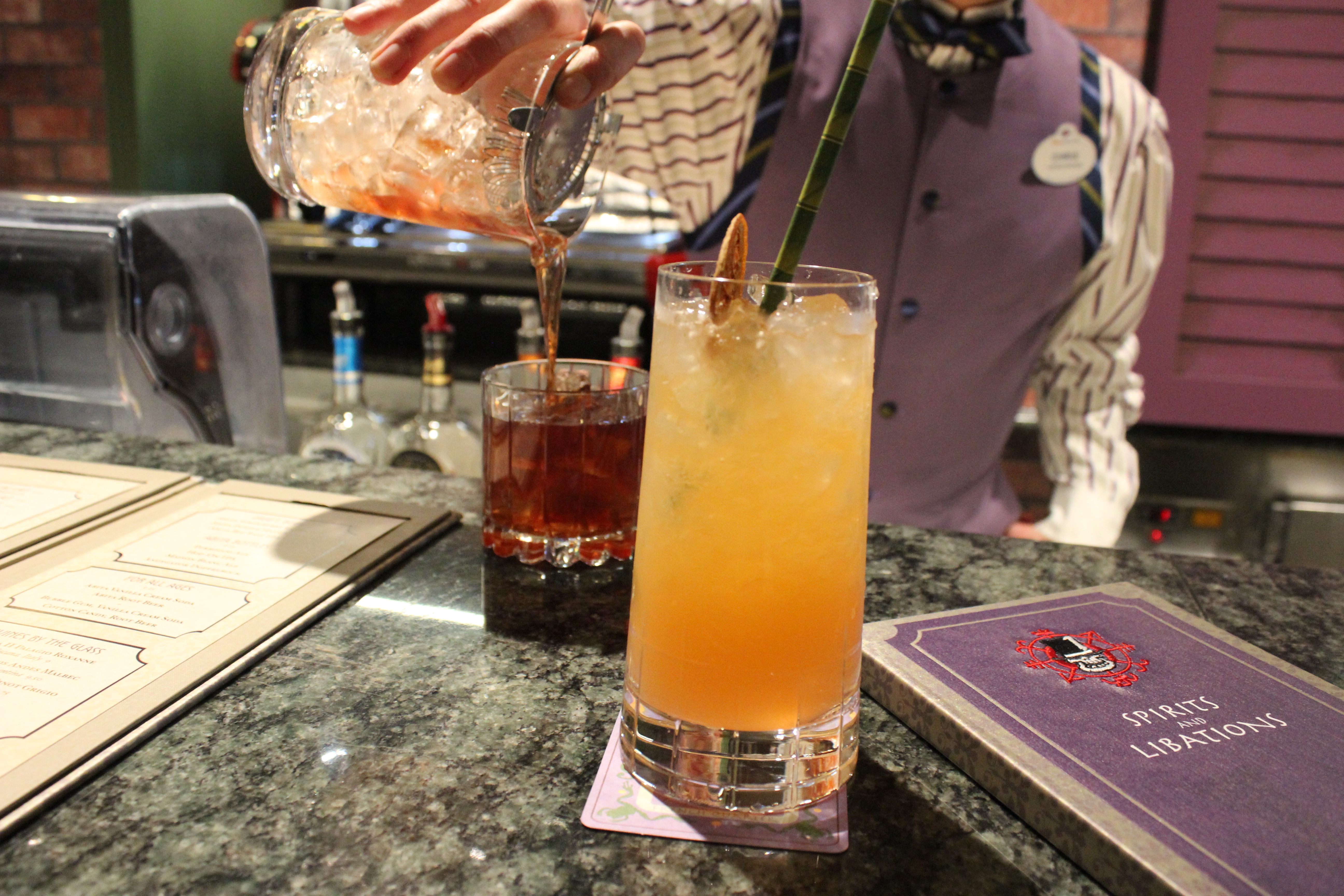 The drink menu rounds out with a list of wines, bottled beers, and a delightful selection of Abita draft beers handpicked to fit into the themed lounge. For younger patrons – or those looking for non-alcoholic options – the Lounge carries an assortment of flavored root beers and cream sodas, but truly shines in its choice café au laits. Of course, no trip to the Big Easy would be complete without some of Tiana's signature beignets, which you can order singly, in a pair, set of three, or as part of Big Daddy La Bouff's specialty dish.
The La Bouff Favorite comes with two beignets, a madeline, two macroons, caramel dipping sauce, your choice of café au lait, and a heavenly shot of pralines and cream liqueur. Put simply, no option on the menu will leave you unsatisfied (though you may still blame the bartenders' friends on the other side for any ill aftereffects the next morning).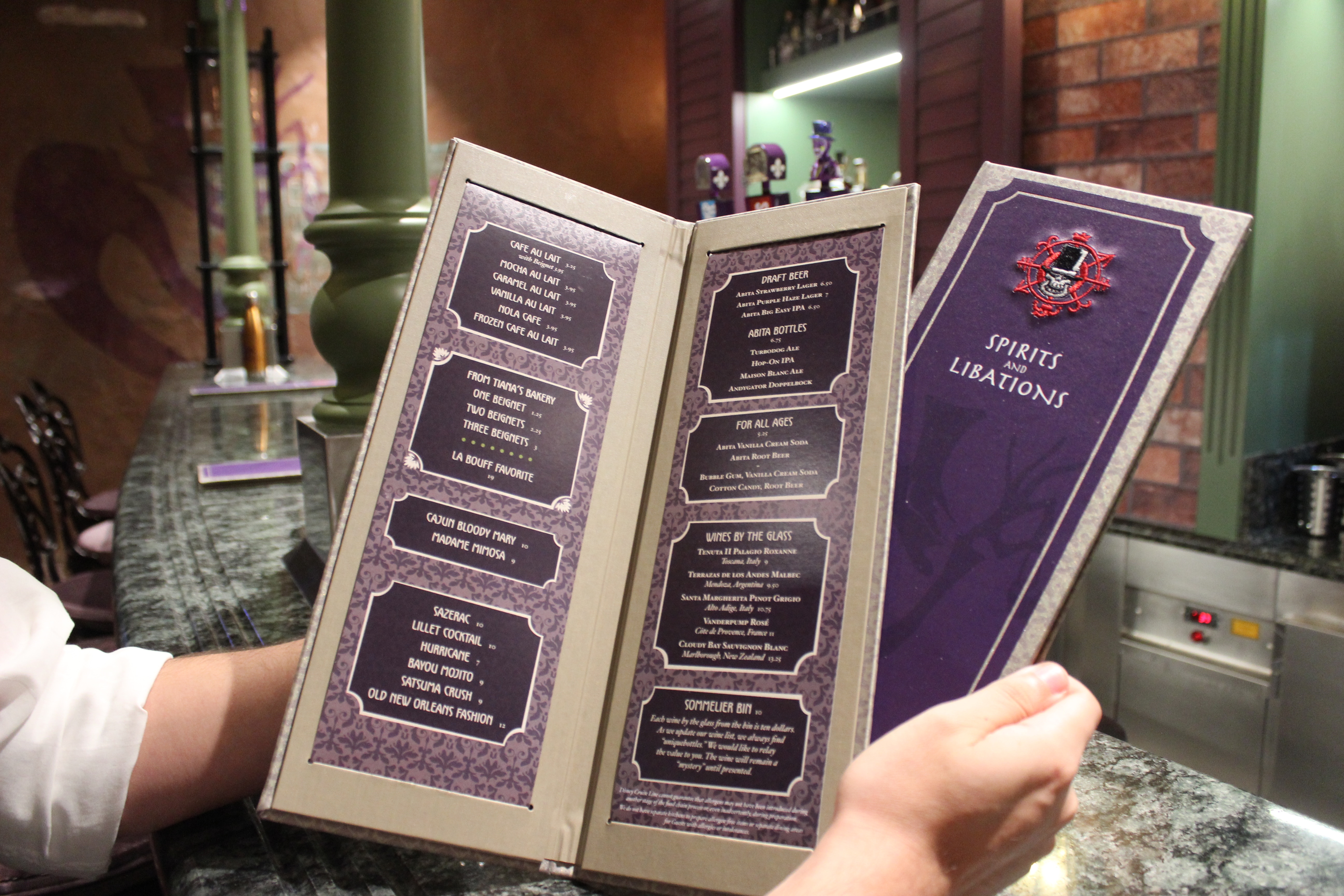 And even if you choose not to dine nor imbibe, the French Quarter Lounge provides all manner of entertainment. From live jazz music, to magic tricks, to the raucous Spirits & Spirits Game Show, the Lounge is sure to serve up a good time to patrons of all ages. Even the location itself serves as a veritable Princess and the Frog scavenger hunt, with props from nearly every main characters' wardrobes on display throughout the lounge.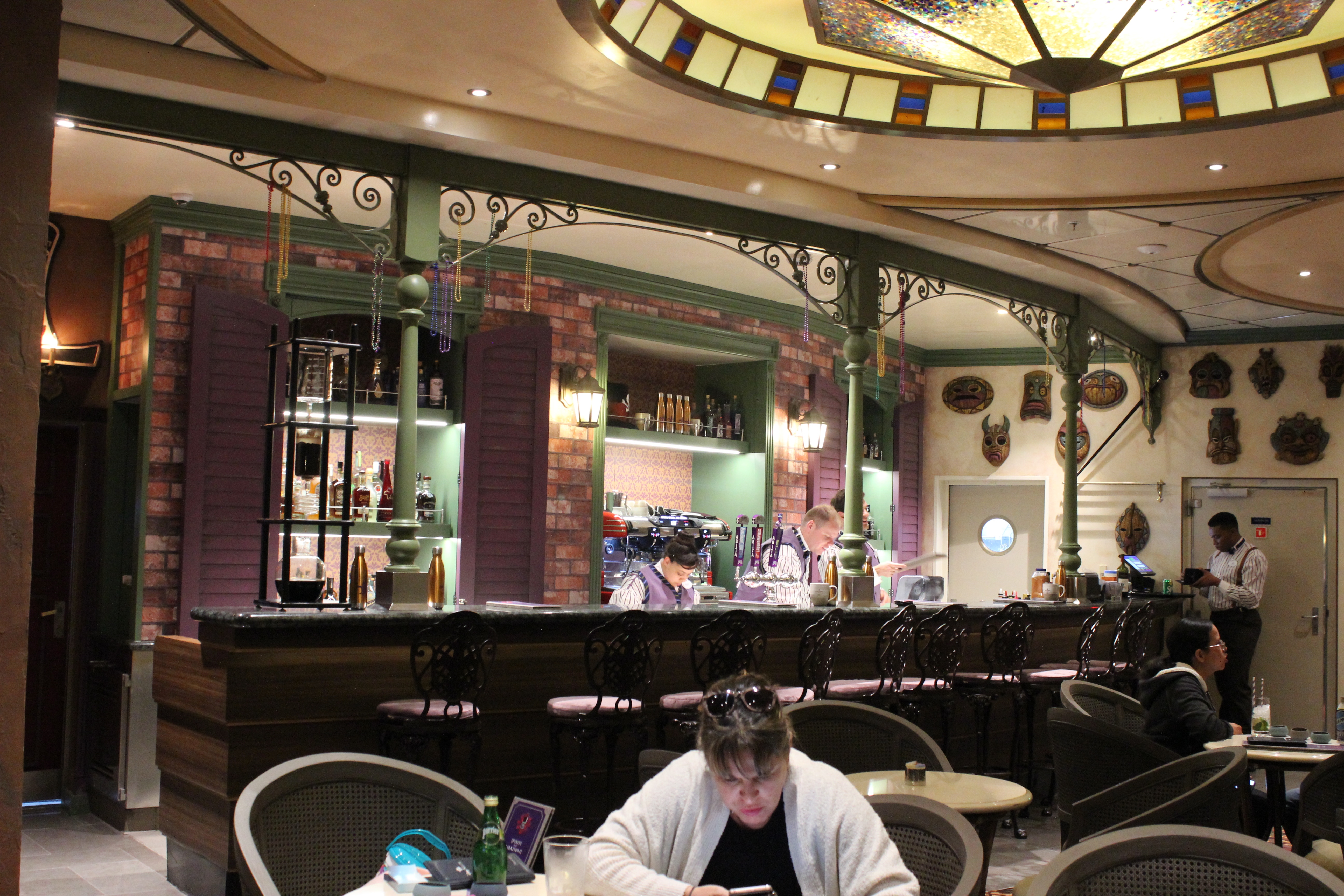 As always, Disney's knack for story-telling and careful attention to detail shines through in this floating homage to one of my favorite Disney films of all time. So next time you sail the Disney Wonder, don't be shy. Just come on down to Deck 3 and give it a try. If you want to do some living before you die, try out the French Quarter Lounge. And as always, laissez le bon temps rouler! Let the good times roll!
**Thank you to Melanie and Carlos Pacheco for writing this article and sharing pictures with DAPS MAGIC of their trip aboard the Disney Wonder! Carlos wrote the article and Melanie took the pictures!**