What is the difference between a street rat and a prince? In Disney's 1992 animated feature Aladdin, the difference is discovered as the title character goes on a musical journey and discovers who he really is. The movie opens up with a young street rat who is down on his luck and just scraping by, who also happens to be the "diamond in the rough" that can get into the Cave of Wonders and gain access to the magic lamp. Jafar attempts to use Aladdin to retrieve the lamp for himself. However, when things don't go as planned, Aladdin finds himself trapped in the Cave of Wonders and the master of the Genie who can grant him three wishes. The ensuing adventures open up a whole new world for Aladdin as he learns the importance of being yourself, friendship, and love. Aladdin isn't just a fun musical film, it has quite a few valuable life lessons.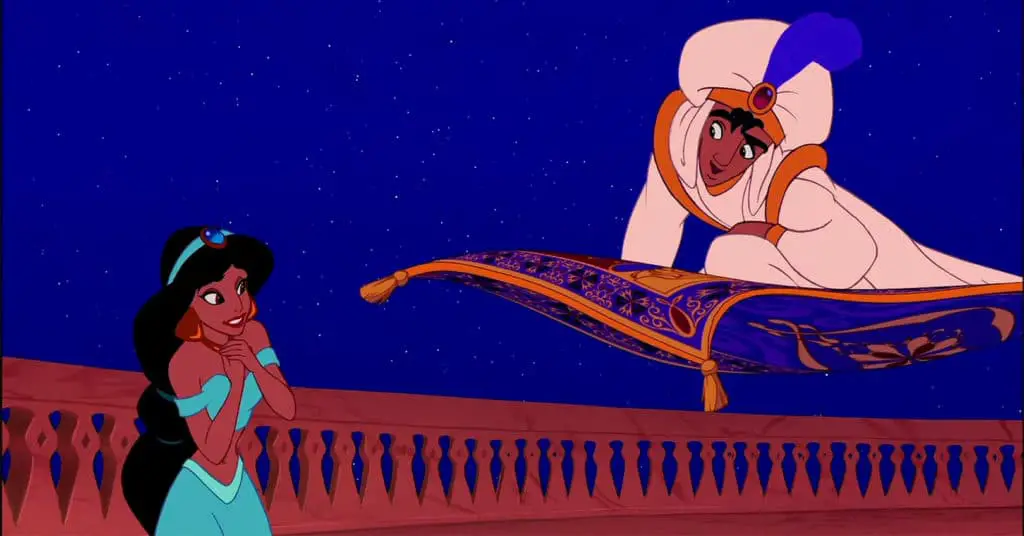 Quality
One of the great things about the Disney Signature Collection is the quality that comes with it. Aladdin looks and sounds fantastic. In this particular release, it was fun to see the detail that went into creating this film. The colors are vibrant. The audio is crisp and clean. The whole viewing experience is so much better than what I grew up with on VHS and then DVD. It really was enjoyable getting to watch it again, especially after recently reviewing Disney's live-action Aladdin.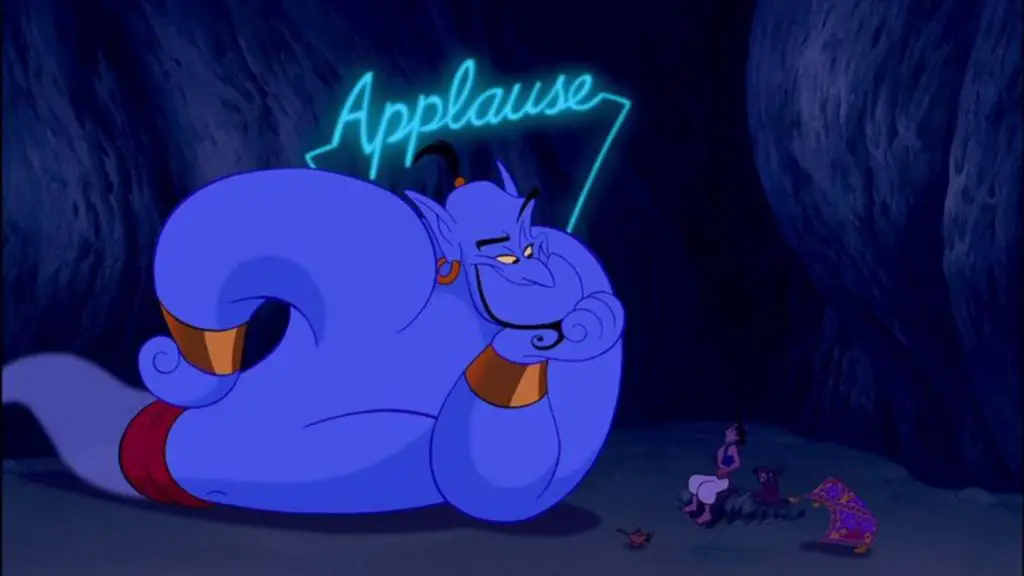 Extras
There are quite a few extras included with the Disney Signature Collection release of Aladdin. When watching through iTunes, they are broken down into three main areas that are labeled as three wishes. There were some bonus features that were re-released with this presentation. There were also some new ones. My favorite was by far a feature called Aladdin on Aladdin. In it, the speaking voice of Aladdin looks back at the making of Aladdin from his unique perspective. It has a lot of heart as Scott Weinger remembers the experience nearly 30 years ago and then also connects it with life today. There are some incredible moments with different cast and crew, Alan Menken, his wife, and also his son. It really was a joy to watch and I found myself completely engrossed. It was also fun to see the alternate endings for the film in the rough unfinished state. Another feature lined up moments of recording Aladdin with the voice actors recording them. There were multiple other bonus features that were also enjoyable but these stood out as I was watching them. They were very nice additions. Some of the classics were also great.
BONUS FEATURES ON BLU-RAY & DIGITAL: *
NEW BONUS
Sing Along With The Movie – Sing along to your favorite tunes as you watch the film. With magical on-screen lyrics.

Aladdin

on

Aladdin

– Join the speaking voice of

Aladdin

, Scott Weinger ("Fuller House"), as he reflects on almost 30 years of being

Aladdin

.
"Let's Not Be Too Hasty": The Voices of "

Aladdin

" – Take your seat in the recording booth and watch as the voice actors of "

Aladdin

" work their microphone magic.
Alternate Endings – Enter the realm of "what if" and see just how differently the movie could have ended.
DIGITAL EXCLUSIVE
Drawing Genie – Join prolific animator Eric Goldberg as he draws and reminices about the Genie.
CLASSIC BONUS – Revisit over 40 exciting bonus features from previous releases including:
The Genie Outtakes
"

Aladdin

": Creating Broadway Magic
Unboxing "

Aladdin

"
*Bonus features may vary by retailer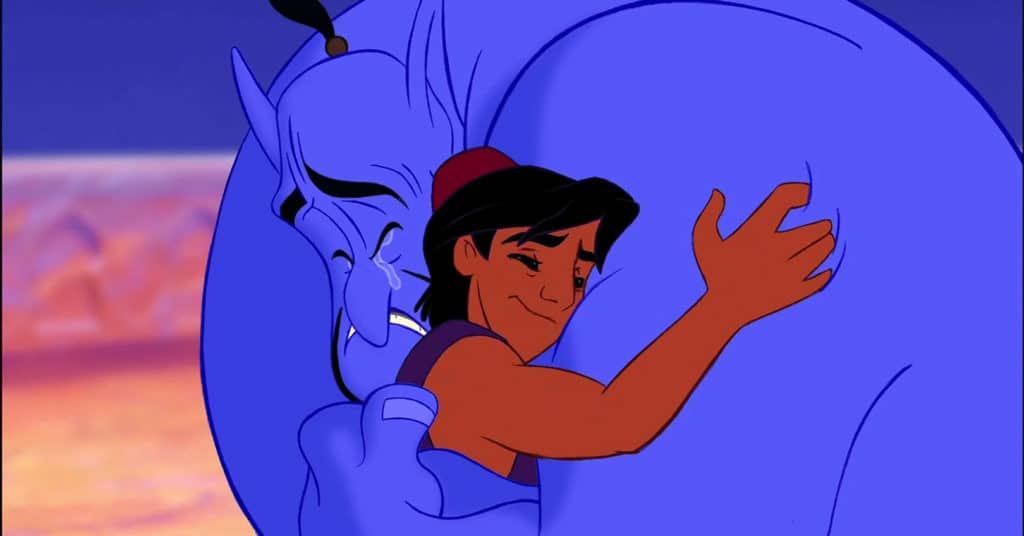 Final Thoughts
Aladdin is a fantastic film that really is still enjoyable nearly 30 years later. The cast is wonderful. The music is magical. The animation is beautiful. The story is classic. Watching it again reminded me all over again at just how magical it was when I saw it for the first time nearly three decades ago. It is a movie captures the essence of what Disney magic is all about. It is a must-have for any Disney fan's home entertainment collection. It also is even more enjoyable when combined with the new live-action version of Aladdin, which was a very pleasant surprise. Go out and get the Aladdin Disney Signature Collection today. I hope you love it as much as I do!
Daps Magic received a sample product or experience for this review in exchange for an honest review. The views of the reviewer are wholly their own. Read full disclosure policy
here.