While the start of major construction is expected by the end of the year, Disneyland Paris presents new details on its expansion project, which includes the establishment of a lake constituting the most important natural scene from Walt Disney Studios Park.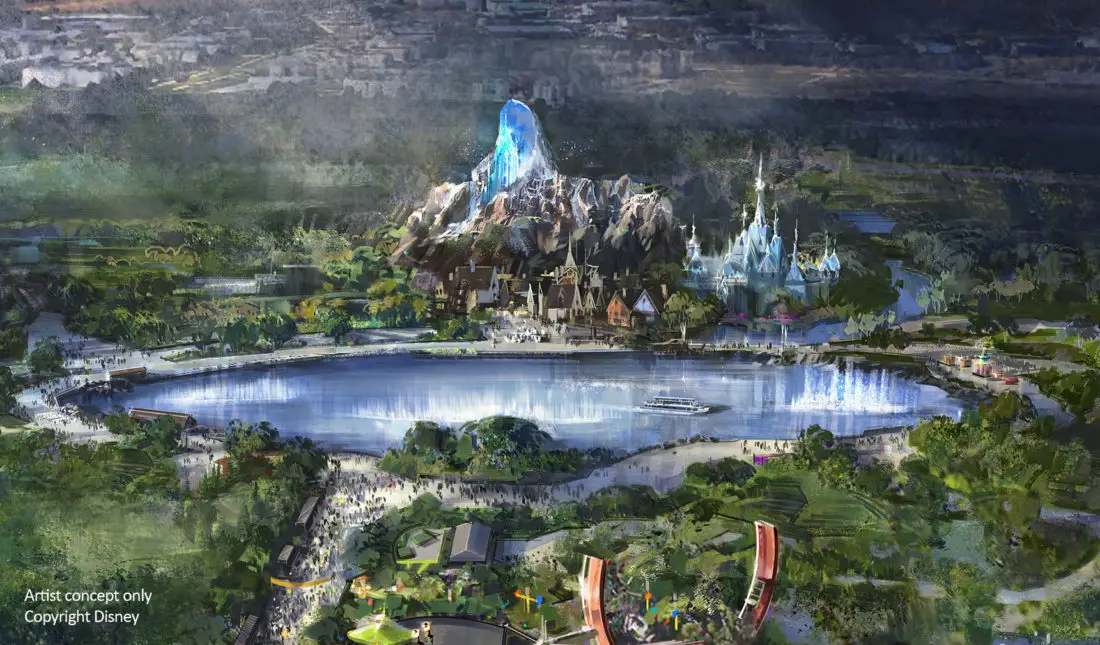 Imagine a sparkling body of water, lakeside walks, beautifully landscaped shorelines, waterfront restaurants, and breathtaking scenery. The 3-hectare lake will become the new heart of Walt Disney Studios Park – and it promises to be awe-inspiring!
Beyond being spectacular, this lake is destined to become a hot spot of 360 ° entertainment. It will be equipped with the latest technologies to produce impressive exhilarating aquatic shows, with fountains, sounds and lights and special effects that will delight visitors.
"This new open-air space will complement the beauty and immersive side of Walt Disney Studios Park while providing the perfect stage for daytime and nighttime shows. This will allow us to offer a whole new experience "explains David Wilson, in charge of the portfolio of Euro Disneyland Imagineering, the division that conceptualizes and develops the new thematic areas and attractions of Disneyland Paris.
The lake will also serve as a bridge between the thematic worlds that will come alive all around him. An area inspired by the successful animated film Frozen will become the showcase for the expansion of the park, with a reconstruction of the famous Kingdom of Arendelle, overlooked by a mountain 40m high. A few steps away, Star Wars fans will be able to give life to their own adventure on the far side of a galaxy far, far away. These two zones will offer a total experience in the heart of these worlds with each one a major attraction, points of restoration, shops and exclusive meetings with the characters.
As in Disneyland Park, this space will be surrounded by high tree slopes that will allow it to fully blend into the landscape and mitigate potential impacts on the neighborhood.