The Disneyland Resort is closing early today due to the weather coming through the Anaheim area. Yesterday on the Disneyland app the announcement appeared. Disneyland will be closing at 10:00 PM due to the forecasted rain. Disney California Adventure will maintain its same hours and close at 10:00 PM. Both parks will be opening at 8:00 AM.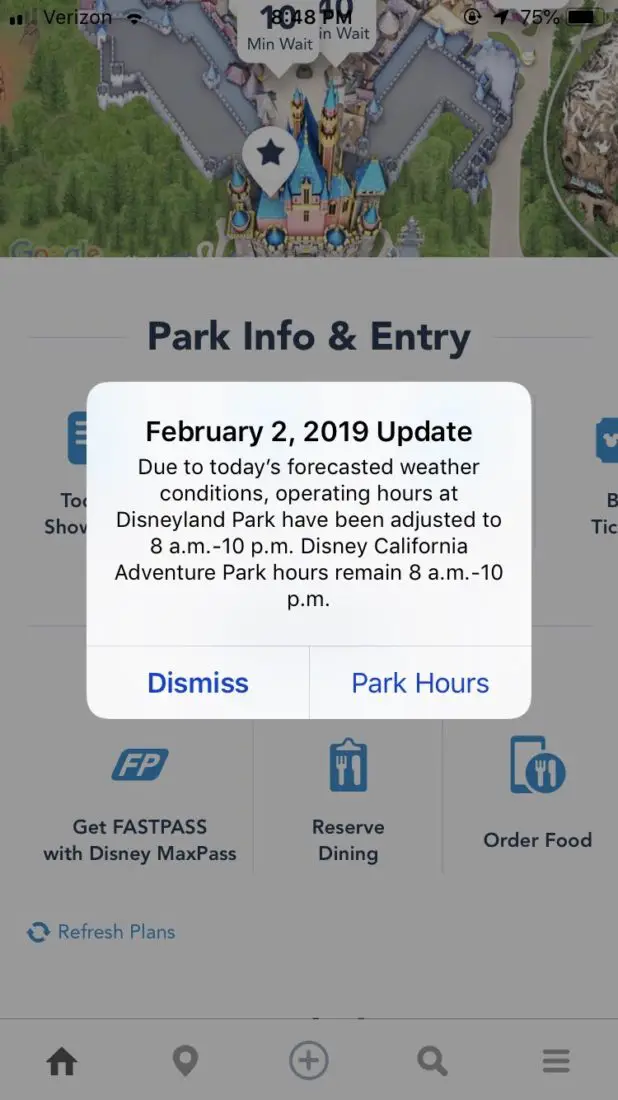 If you are visiting the Disneyland Resort today, watch the Disneyland App for more updates due to the weather. The weather could influence entertainment schedules, attractions operations, and more so bring your patience and sense of adventure!
Rainy days at the Disneyland Resort can be quite the place to be for an adventure. Here are some posts with tips for getting the most out of your day at the Disneyland Resort on a rainy day:
What are your favorite things to do at the Disneyland Resort on a rainy day? Share in the comments below!
About an Hour in the Rain at Disneyland