Get ready to pack your bags! Beginning today, Disney's all-new Riviera resort is accepting reservations for December 2019! This will be the newest resort to make it's home in Walt Disney World and the 15th Disney Vacation Club Resort!
Disney's Riviera Resort draws from Walt and Lillian's adventures through Europe. Walt loved their Mediterranean coastline travels and often would take inspiration from the arts and storytelling. Disney's Riviera Resort brings the elegance of a modern European retreat blended with a touch of old-world glamour and Disney charm to the Disney Vacation Club portfolio and Walt Disney World Resort.
With an elegant early-20th-century design, Disney's Riviera Resort will welcome guests with a palm tree-lined boulevard and a striking façade featuring grand archways, porticos, cascading water features, towers and terraces. Throughout the resort and inside the accommodations, a unique art collection will celebrate beloved Disney characters and icons with one-of-a-kind pieces influenced by the works of master artists who also found inspiration along the European Riviera.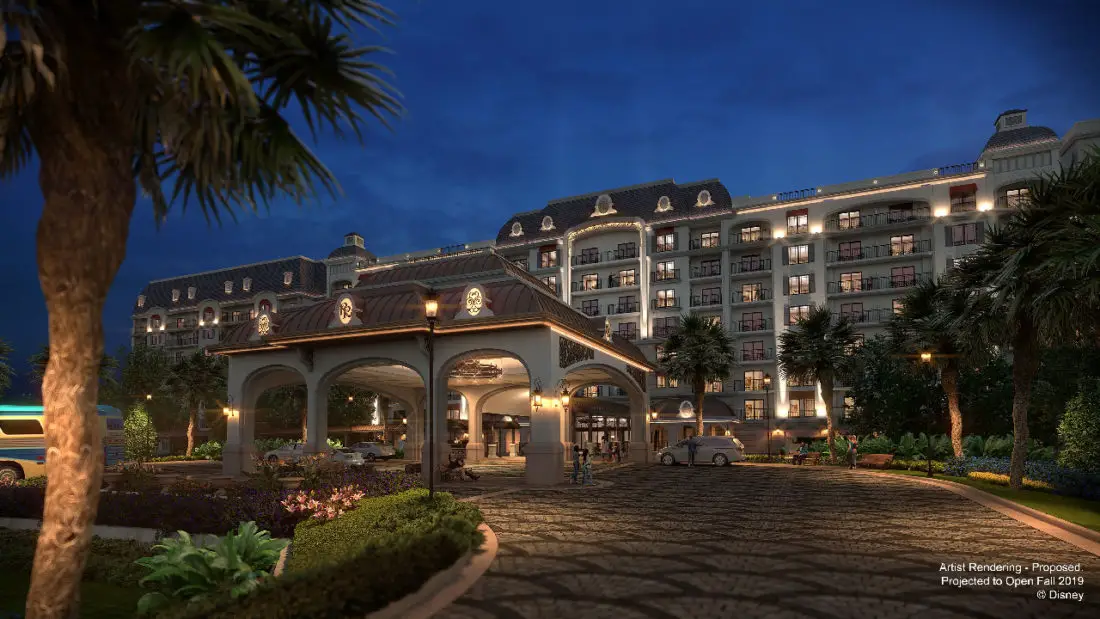 Fast Facts about Disney's Riviera Resort
300 family-friendly vacation homes
Each charming, bright tower studio will include a private balcony with scenic views and seating for two, offering a more intimate setting.
Villas will also feature an en-suite luxury bathroom, including a freestanding soaking tub and walk-in shower, as well as a private porch or balcony and a laundry area with a washer and dryer
Topolino is the Italian word for Mickey Mouse, so the Disney's Riviera Resort will feature Topolino's Terrace – Flavors of the Riviera
Other dining options include Le Petit Café, an inviting lobby locale with fresh-brewed coffee aromas by day and a bustling wine bar by night.
Guests staying at Disney's Riviera Resort will also have the option to transport to Epcot or on to Disney's Hollywood Studios via Disney Skyliner, a state-of-the-art gondola system that will begin operating this fall. We can't wait to see how this changes the face of travel in Walt Disney World!
What do you think about the new resort? Will you be booking your stay soon? Let us know!