Marvel Studios has released the first trailer for its upcoming film, Captain Marvel. The trailer gives a first look at what Bri Larson's character, Carol Danvers, will be going through when the movie is released next year. Not only is this film introducing a new superhero to the Marvel Cinematic Universe (MCU), but it also appears to be the origin of some bigger storylines from the MCU. Take a look at the trailer below.
Marvel Studios' Captain Marvel – Official Trailer
Captain Marvel Description
Set in the 1990s, Marvel Studios' "Captain Marvel" is an all-new adventure from a previously unseen period in the history of the Marvel Cinematic Universe that follows the journey of Carol Danvers as she becomes one of the universe's most powerful heroes. While a galactic war between two alien races reaches Earth, Danvers finds herself and a small cadre of allies at the center of the maelstrom. 
The film stars Brie Larson, Samuel L. Jackson, Ben Mendelsohn, Djimon Hounsou, Lee Pace, Lashana Lynch, Gemma Chan, Rune Temte, Algenis Perez Soto, Mckenna Grace, with Annette Bening, with Clark Gregg, and Jude Law.
Marvel Studios' "Captain Marvel" is produced by Kevin Feige and directed by Anna Boden and Ryan Fleck. Louis D'Esposito, Victoria Alonso, Jonathan Schwartz, Patricia Whitcher and Stan Lee are the executive producers. 
A poster was also released for the movie. It shows Captain Marvel in what appears to be the entrance to an airplane hanger at night. After watching the trailer there are definite possibilities about how this will all play out.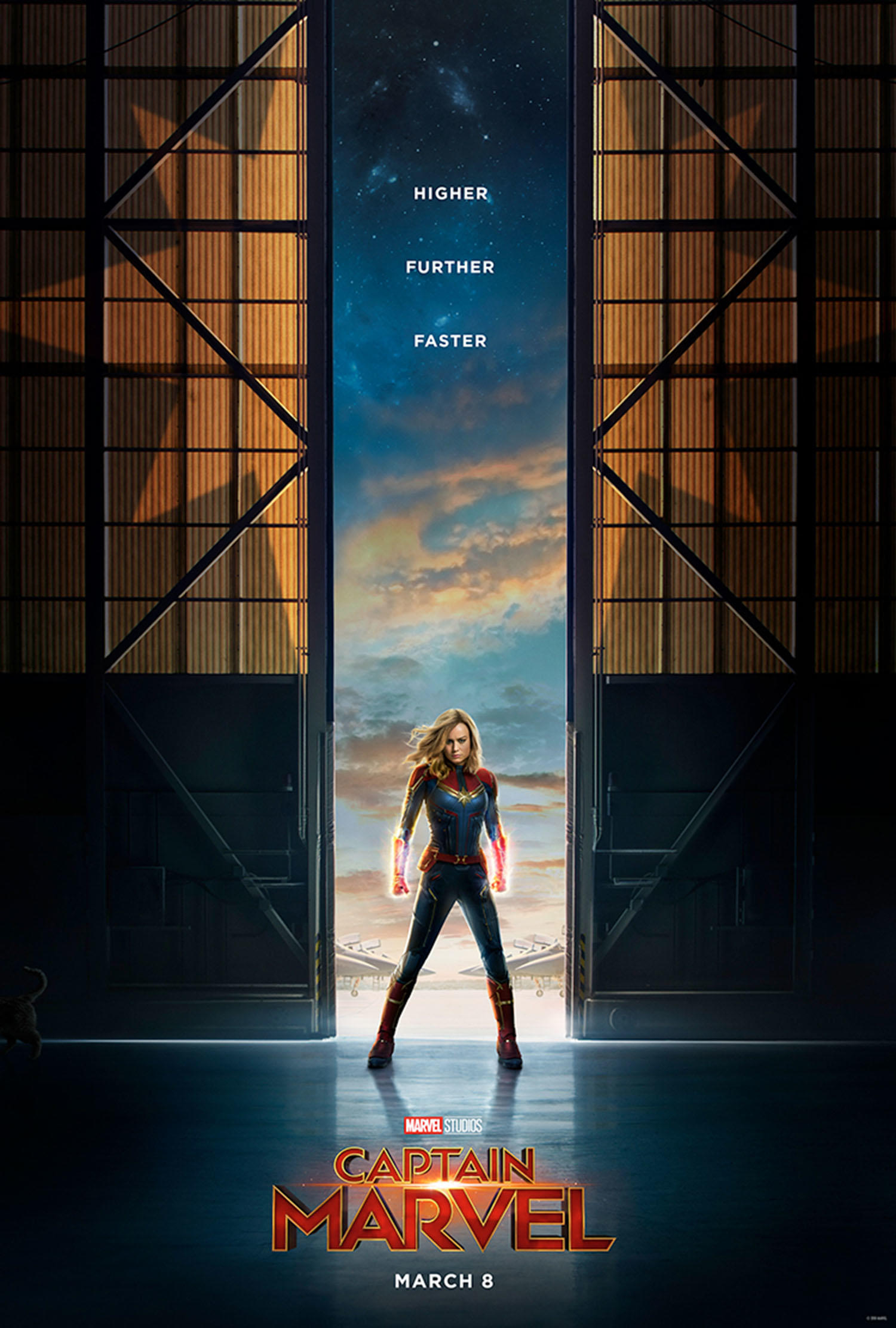 It looks like this is going to be a movie that is going to head in a lot of different directions and open a lot of doors. It also appears that this is going to be a turning point for the careers of Nick Fury and Phil Coulson, judging by a line Fury says in the trailer. It is probably safe to guess that these events in the war between the Skrulls and Kree will dramatically impact the future of S.H.I.E.L.D. as well. The answers will all be shared (or will they?) on March 8, 2019, when Captain Marvel arrives in theaters!
What do you think of this trailer? Are you excited for Captain Marvel? Let us know your thoughts in the comments below!