Since the 1950s, Jim Henson's Muppets have delighted fans from around the globe with their vibrant personalities, friendships, and adventures. What started off as puppets on a local Saturday morning TV show led to late night appearances, their own television shows, movies, and more! The magic behind The Muppets has fascinated Muppet fans for decades and now, thanks to Frank Oz, fans can now see some of what made them so ridiculously endearing. In Muppet Guys Talking, original Muppeteers Bill Barretta, Fran Brill, Dave Goelz, Jerry Nelson and Frank Oz get together to talk about their experiences with The Muppets. Through the conversation, the culture of creativity that was fostered by Jim Henson and the experience it offered is shared with the viewer. Muppet Guys Talking is a trip down memory lane for these Muppeteers and a fantastic look behind the curtain of what went into creating The Muppets for fans.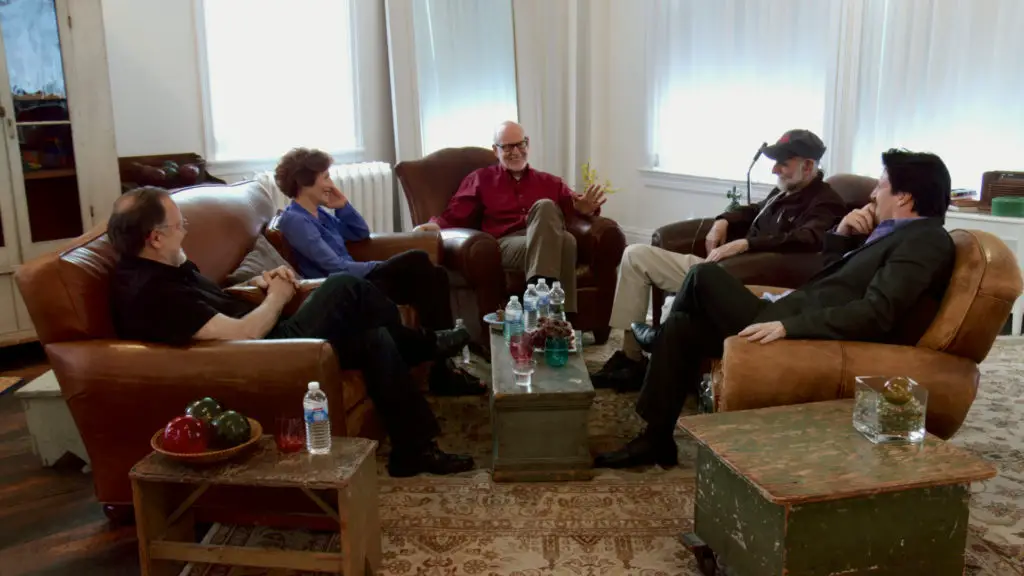 About the Documentary
Muppet Guys Talking is a very straightforward documentary. It is not full of fancy special effects, special camera angles, or musical montages. Instead, it is a collection of memories that are shared by a group of friends sitting around in a living room reminiscing about a fantastic set of experiences with a fantastic team. The love and camaraderie between Bill Barretta, Fran Brill, Dave Goelz, Jerry Nelson and Frank Oz is clearly very natural and runs very deep. The stories they tell are full of warmth and humor. The chemistry seen in this documentary makes it very easy to imagine how much fun it must have been making The Muppets.  It also shows how Jim Henson's legacy continues to live on with the way they treat each other. This is a group of people who worked very closely together, created something incredible, and because of the culture Jim Henson created,  they loved doing it together.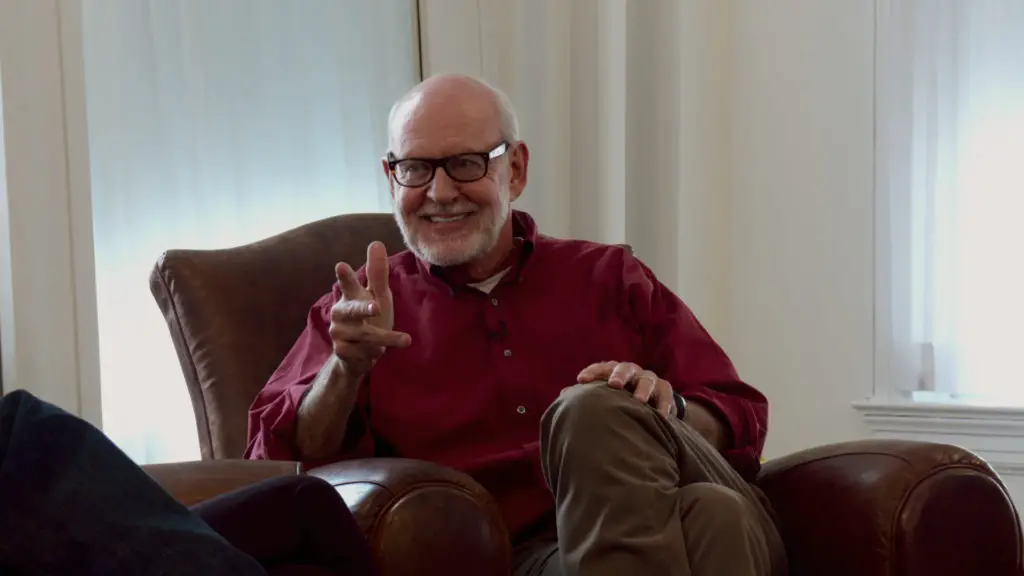 Jim Henson
Jim Henson wasn't in the living room being interviewed in Muppet Guys Talking. However, he was very much in that room. All five of the Muppeteers had stories to tell of how they had come to The Muppets and met Jim Henson. They all had stories about how he led and crew a culture where people could be creative and take things to the next level. The stories shared in Muppet Guys Talking are both endearing and humorous. The conversations draw a picture of a man who was brilliantly creative, always pushing the envelope, and incredibly kind. There are also some insights behind the characters he created that are absolutely incredible!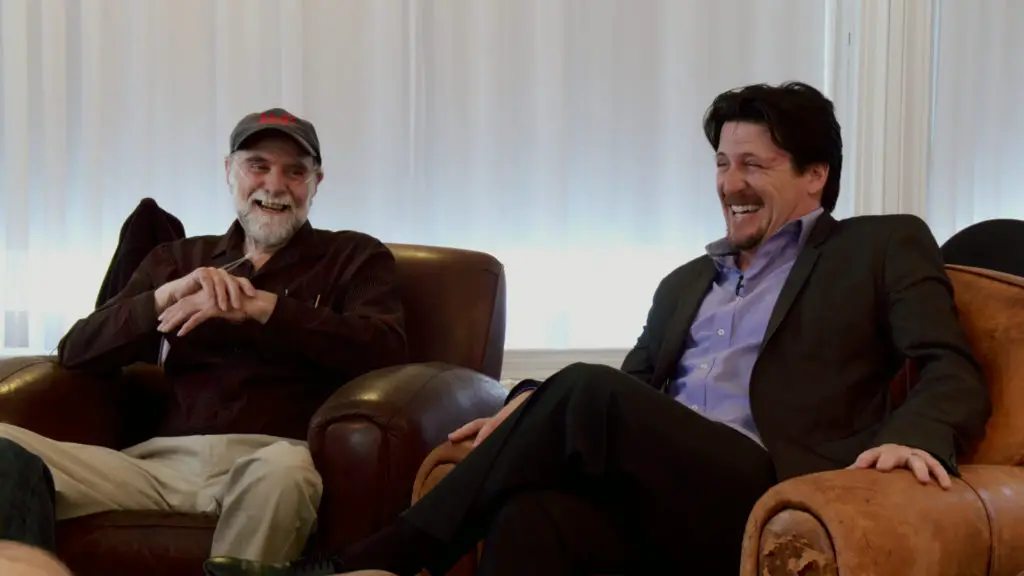 Origin Stories
During Muppet Guys Talking there is some time spent sharing about the origins of each of the five Muppet performers with The Muppets. Much like The Muppets themselves, these stories were about different people from different walks of life coming together because Jim Henson saw something in them. As I sat there reviewing Muppet Guys Talking, I couldn't help but think about how the creation of The Muppets was very similar to the plotline of The Muppet Movie.  In many ways, that movie from 1979 now seems somewhat autobiographical with Jim Henson as Kermit and the gang coming along as Kermit moved west to pursue dreams of greatness.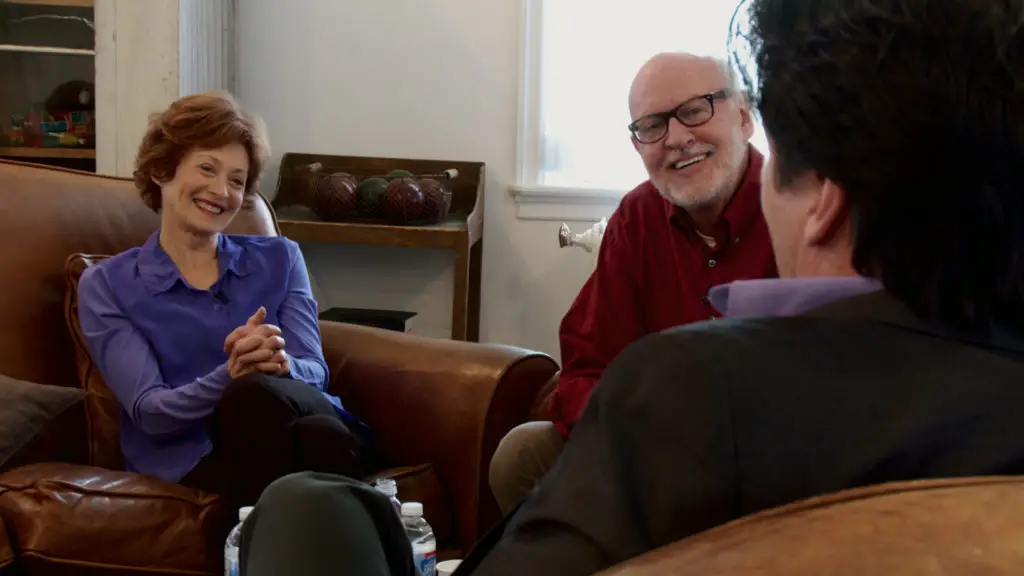 Final Thoughts
Muppet Guys Talking is full of heart, friendship, collaboration, creativity, and a sense of humor. It is incredibly satisfying for Muppet fans, insightful for those looking into how to be successfully creative, and gives another viewpoint at what successful leaders can look like. For those fitting into any of those categories, you will not want to miss Muppet Guys Talking. It was one of the more interesting documentaries I've seen in recent years. Add that it gives a very good look into the inner workings and creative process of The Muppets and it is a double win. My biggest complaint about it is I would like to see more! There is such a treasure trove of stories and experiences shared, I could watch and listen to them all day! However, I'm not the average viewing audience so I defer to Frank Oz on the viewing length. Muppet Guys Talking will be available exclusively on MuppetGuysTalking.com on March 16th. Make sure to stop by and check it out. It is very much worth the time!