Knott's Berry Farm will be getting a whole lot more exciting next summer. Knott's Berry Farm has announced HangTime, a new dive type roller coaster, that will take riders at speeds up to 57 miles per hour. The new coaster will be opening in the summer of 2018.
The announcement came at Knott's Berry Farm on the evening of National Roller Coaster Day. It came after debuting a new menu at Boardwalk BBQ*. This newly re-themed restaurant will just be a few steps from the new coaster.
HangTime will be the most advanced roller coaster at Knott's Berry Farm when it opens next summer. The ride will take riders up a vertical lift before it goes into a 96-degree drop! There will also be around a two second hold at a 60 degree angle before the actual drop commences. The drop will be beyond vertical as the riders plummet through the 2,198 foot track.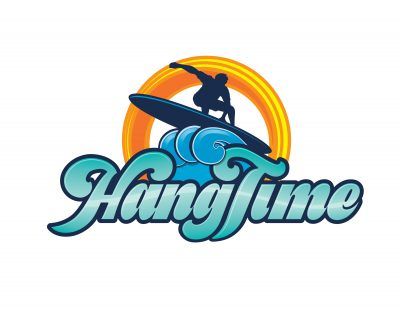 "HangTime's disappearing track creates a memorable illusion of the unknown as riders feel like they are hanging over a cliff, staring at the ground in nervous anticipation," said Jon Storbeck, vice president and general manager, Knott's Berry Farm. "People who crave that adrenaline rush will want to ride this coaster again and again. Introducing a coaster like HangTime firmly positions Knott's Berry Farm as a must see attraction among Southern California theme parks, and we look forward to welcoming our guests to this new experience."
It will have LED lighting that will be a part of the ride experience. The look and feel will change depending on time of day and season. It will even have track chase lighting at night to enhance the experience. HangTime is manufactured by Gerstlauer Amusement Rides and is considered an "infinity coaster." While an exact cost was not revealed, it was mentioned that this attraction was more than $50 and less than the Guardians overlay at Disneyland. Riders will need to be at least 48 inches to go on this attraction.
For those who are already excited for HangTime, season passes for Knott's Berry Farm are now available for 2018. A Regular Season Pass at Knott's Berry farm has unlimited admission in 2018 to the park and has no blackout dates. A Gold Season Pass includes unlimited admission in 2018 to Knott's Berry Farm and also Knott's Soak City Waterpark. Special pricing for these passes run until October 29, 2017.
HangTime Facts
Height: 150 feet
Track Length: 2,198 feet
Capacity: 3 trains with 16 single passenger carrying units each
Maximum velocity 57 mph
Ride Features:
150-foot Vertical Lift
96-degree First Drop
5 Inversions
Holding Break at 60 degrees- ride will hang guests looking down overthe first drop before starting
The Negative-G Stall Loop- only the 2nd roller coaster in the WesternHemisphere to have this feature offering unprecedented hang time
Colorful nighttime track chase lighting that will accompany thecoaster train as it travels across the track
Boardwalk BBQ's* new menu includes the following:
1/4 Rotisserie Chicken served with a choice of 2 sides and corn bread
Smoked Sausage served with a choice of 2 sides and corn bread
1/4 lb. Tri-Tip served with a choice of 2 sides and corn bread
1/2 lb. Pulled Pork served with a choice of 2 sides and corn bread
Pulled Pork Sandwich served with a choice of 1 side
Smoked Sausage on a Bun served with a choice of 1 side
Rotisserie Chicken Salad
The House Salad
Daps Magic received a sample product or experience for this review in exchange for an honest review. The views of the reviewer are wholly their own. Read full disclosure policy here.