Epcot will be celebrating its 35th anniversary in October. To celebrate this, Disney has released a look at some of the merchandise that will be offered. It doesn't take long to notice that this line of merchandise will be a hit with classic Epcot fans. According to the Disney Parks Blog, the Disney Parks Merchandise team really tried to capture the spirit of opening day Epcot with this merchandise. The blog interviewed Eric Caszatt, Creative Manager with the Disney Consumer Products and Interactive Media Creative Group, about how this merchandise was developed.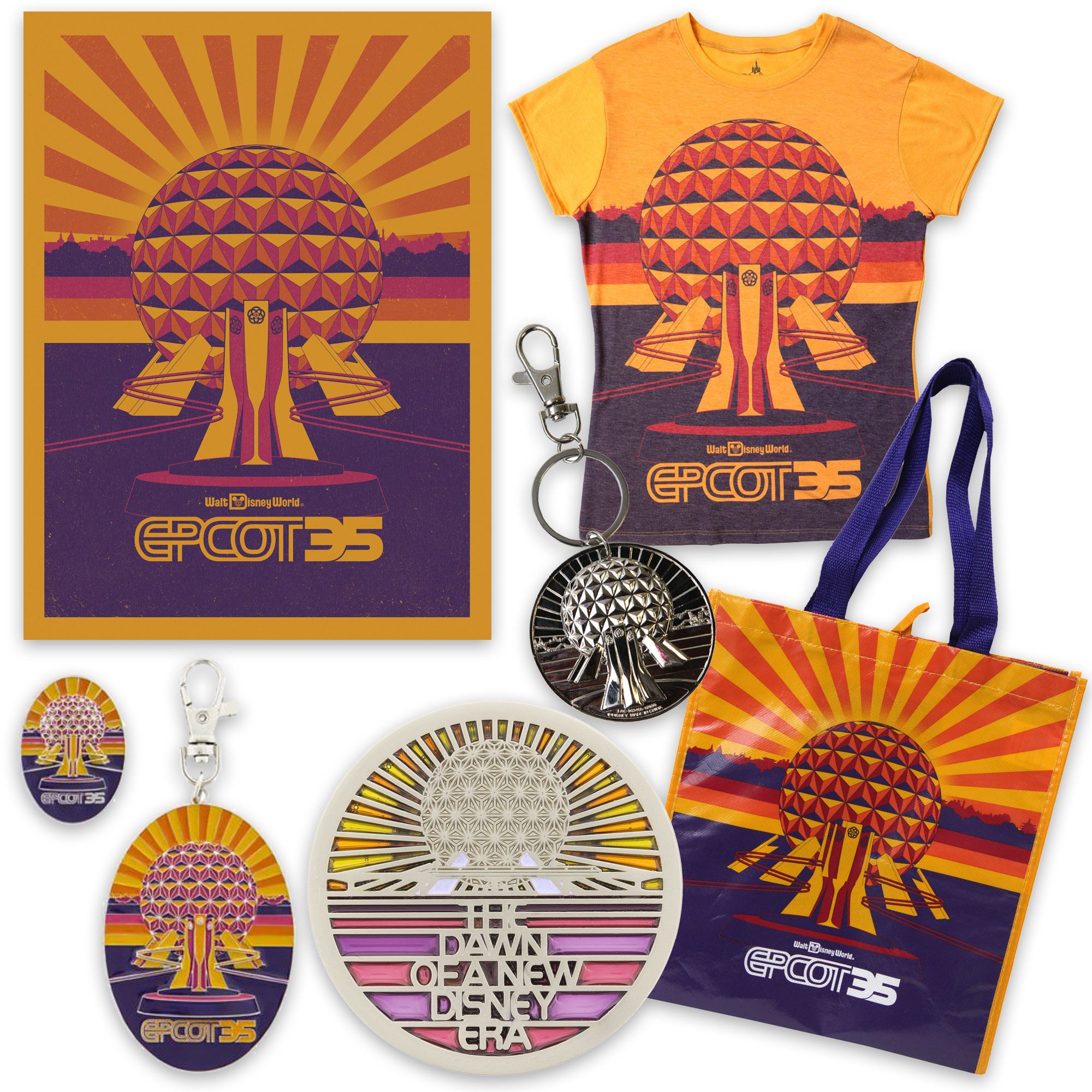 "Many of the artists on my team are long-time Epcot fans," explained Eric. "We wanted the art to have a distinct vintage feeling, and take its cues from artwork, logos, signage, and in-park graphics found in the early 1980s. We also referenced actual merchandise released during the first few years of operation. Many products then did not incorporate Disney characters into the artwork with the exception of Figment from the Journey Into Imagination attraction. I'm excited to see several products being released this fall can trace their heritage back to those original items."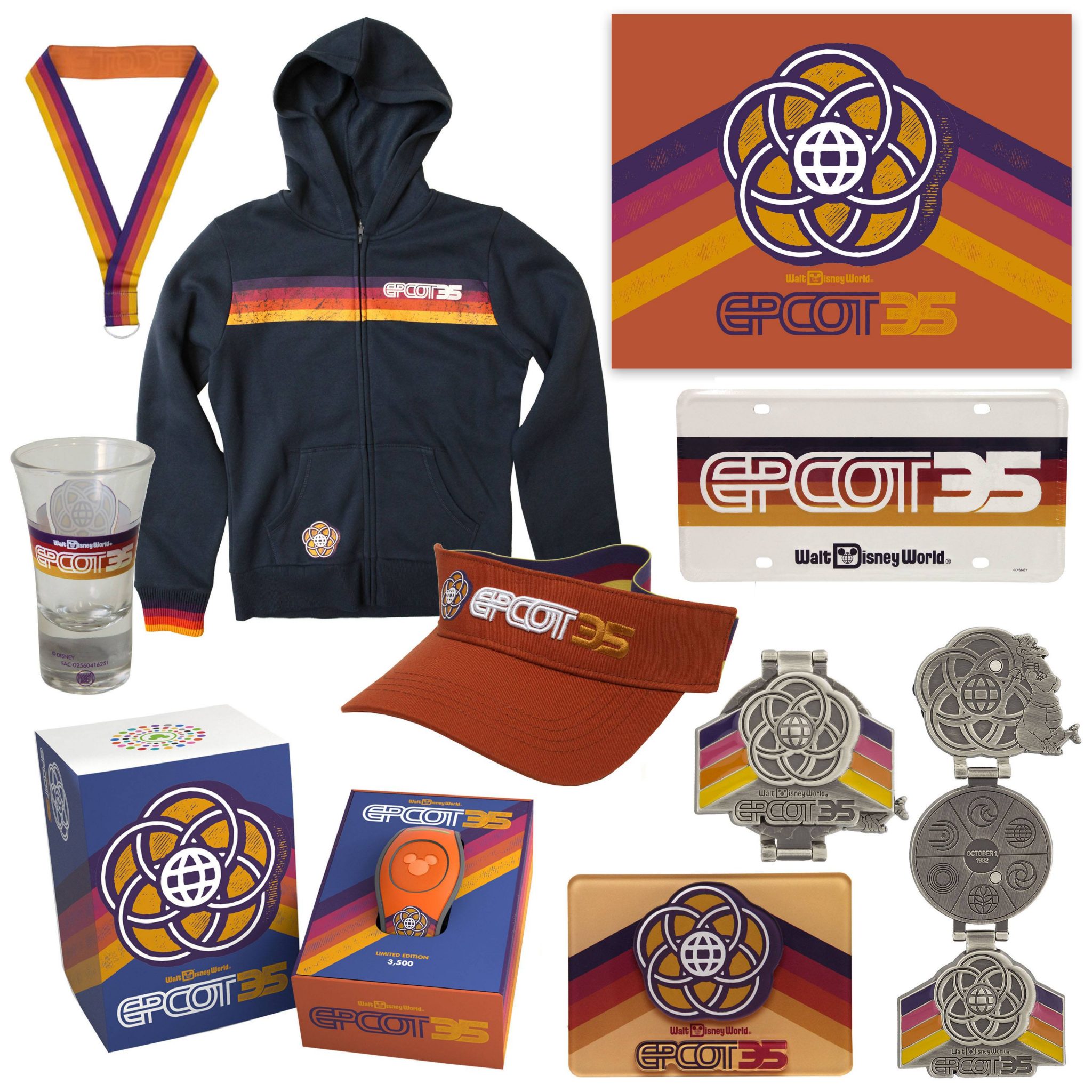 Some of the merchandise harkens back to Epcot's original name as well, Epcot Center. This was used when an item was directly inspired by an original product.
The new merchandise also heavily features the colors purple, pink, red, orange, and gold. These were the colors that were utilized during the opening year of Epcot. Now, they have a more muted and retro look to them.
Figment fans will also be happy. He will be featured on multiple products. The Epcot logo will also be featured. It "symbolizes unity, fellowship and harmony around the world."
These Epcot products and more will be released in Epcot at select locations sometime in late September. More merchandise will be announced ahead of the 35th anniversary on October 1st. Stay tuned to DAPs Magic for updates. Also subscribe to DAPs Magic to never miss anything!
What do you think of the merchandise being released for the 35th anniversary of Epcot? What's your favorite offering so far? Let us know in the comments below!