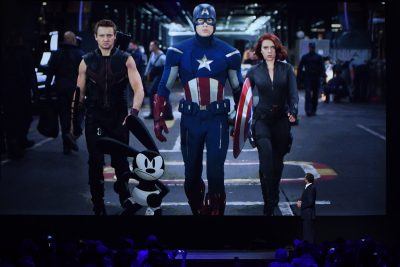 The 2017 D23 Expo kicked off with Disney Chairman and CEO Bob Iger hosting the Disney Legends Ceremony. This ceremony honors those who have made significant contributions to The Walt Disney Company throughout the years. It included many different categories of contribution that ranged from many different disciplines found within The Walt Disney Company. It also ranged from Disney Animation, to ABC, to Marvel, to Lucasfilm. The ceremony began with a video showcasing the many different arms of The Walt Disney Company. Bob Iger than came to the stage to get things started. During his intro, Iger hinted that there will be new things coming for Oswald the Lucky Rabbit…. along with other surprises this weekend. Then the ceremony began as the Disney bestowed its highest honor on those who have contributed to Disney company.
The 2017 Disney Legends Inductees
Carrie Fisher – Film
Clyde Geronimi – Animation
Whoopi Goldberg – Film & Television
Manuel Gonzales – Publishing
Mark Hamill – Film
Wayne Jackson – Imagineering
Jack Kirby – Publishing
Stan Lee – Film & Publishing
Garry Marshall – Film & Television
Julie Taymore – Theatrical
Oprah Winfrey – Film & Television
Disney Legends Ceremony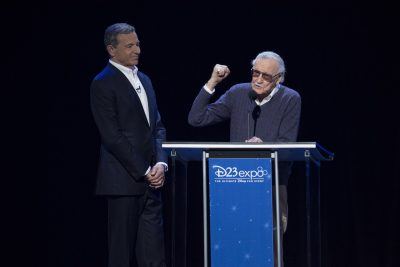 The event was filled with memories by the honorees, and also by Bob Iger. It also featured two musical numbers where the cast of Dancing With the Stars performed. One of these numbers also include the Cadavar Dans as they sang Grim Grinning Ghosts ahead of Wayne Jackson's induction. Anika Noni Rose also sang from Hercules.
The most poignant moment of the ceremony took place however as Bob Iger honored Carrie Fisher. Iger was visibly moved as he recognized Fisher and then read a letter from her daughter. The ceremony concluded with the cast the The Lion King coming to the stage and singing "He Lives in You." This came after Julie Taymor shared how that specific song had impacted a young boy who had lost his sister a month before the show.
At the Disney Legends Ceremony Bob Iger also promised that this D23 Expo weekend will be full of surprises. With announcements expected to made in the world of movies, theme parks, and more, it could be an exciting weekend.
What do you think of this year's class of Disney Legends? Who would you like to see added to this roster in the future? Let us know in the comments section below!