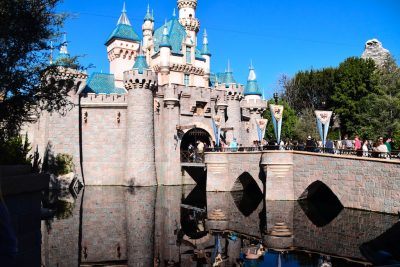 As a member of the DAPs Magic team, I am always hearing the latest news and all the goings-on around Disneyland. However, being a native Floridian residing in Orlando, most of the Disneyland talk is often quite foreign to me. When recording the DAPscast and the topic turns to Disneyland specifically, I usually find myself leaning back and listening in to the conversation taking place. I find myself at a slight disadvantage commenting on the affairs of such a far off place. I feel far more confident talking about my second home, Walt Disney World.
Despite my lack of current knowledge of the Disneyland Resort, I have been before. That trip took place in June of 1996; Exactly 21 years ago. I was 11 years old at the time and already a huge Disney Park fanatic. I remember being extremely excited at the news that while on our trip to California, we would be having a day at Disneyland. Of course, by this time I had been to Disney World so many times, It almost felt like a welcome change of pace to visit the place where it all began.
One of the aspects of the trip I can remember the most​ was that the ride "Indiana Jones Adventure" had just opened the year prior and was definitely the go to attraction. I distinctly remember the line being unbelievably long, causing our family to decide against riding. To this day, I've still yet to ride. However, you could argue that I have since Dinosaur here at Disney's Animal Kingdom uses the same ride system and track layout.  But that's another article for another time.
The rest of my visit to Disneyland hasn't lasted in my memory, unfortunately. This is precisely why I look forward to my 21st Anniversary trip in just a few short days. I long to create new memories there that could last a long time. The knowledge that much has changed since then also adds to the excitement. So many new things to experience that will add so much joy to my visit. For example, I've never set foot in Disney California Adventure. Sure, I've seen pictures and video, but there is no substitute for the real thing. And now that the Marvel Summer of Heroes is underway, it will add that much more to the experience.
So, as I bring part one to a close, I hope to offer a unique perspective on the Disneyland experience with this series. The best part about all of this is I will have some of the best guides a person could ask for in the DAPs Magic team. I'll bring you part 2 direct from Disneyland. See you on the west coast, my friends!