Jump to recipe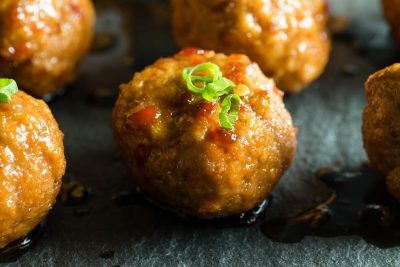 The Star Wars galaxy is a very large place. It is filled with lots of dangerous people with dangerous weapons. One of the most dangerous weapons that is easily carried (and now easily consumed) is a thermal detonators.
With the release of Rogue One: A Star Wars Story, Geeks Who Eat thought it would be fun to create a delicious thermal detonator inspired recipe. Just looking at the pictures will make you hungry, but actually creating the recipe is way more satisfying! These meatballs are perfect for a Star Wars themed party or just dinner for a Star Wars fan.
Geek Eats: Star Wars Thermal Detonator Meatballs Recipe - Geeks Who Eat

Serving Size
1 Thermal Detonator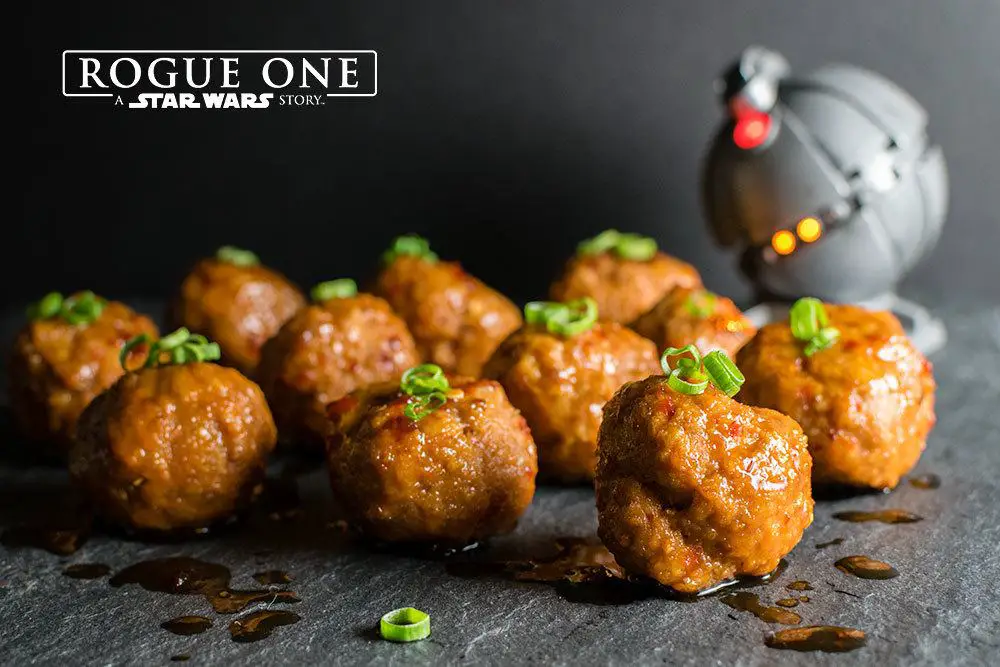 Notes
Sambal Oelek can be replaced with Sriracha if you want less heat.


Ingredients
For The Meatballs
1 lb Ground Turkey
3/4 cup Panko Bread Crumbs
1 Egg
1/2 tsp Sesame Oil
2 tbsp Sambal Oelek
Cooking Spray
For the Sauce
1/4 cup Hoisin
1/4 cup Honey
1/8 cup Low Sodium Soy
2 tbsp Sambal Oelek
1 tbsp Water
1 tsp Sesame Oil
1 stalk Green Onion; chopped
Instructions
Preheat oven to 400 degrees.
Spray baking sheet with cooking spray.
Combine meatball ingredients and form into 12 balls. (Getting your hands wet first will help with this)
Bake for 15 minutes, turning halfway through.
While cooking, combine sauce ingredients in a large bowl.
Remove meatballs from baking sheet and toss in sauce.
Garnish with green onion and serve.
© 2023 dapsmagic.com