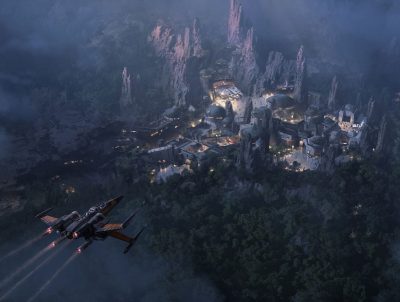 We're nearing the top Disney story of 2016, and at the second spot is construction for Star Wars Land.
Though a long way out before the opening of the themed land, construction started at the beginning of the year…by tearing down of areas of both Disneyland and Disney's Hollywood Studios.
In Walt Disney World, the backlot that had been a part of Disney's Hollywood Studios since its opening, was closed and began to be torn down to make way for the very detailed land.  Lights, Motors, Action also had final performances and closed to make way for it all as well.
Over at Disneyland, the Disneyland Railroad, Mark Twain, Columbia, Explorer Canoes and Tom Sawyer Island all started their temporary closures to make way for the new Star Wars area.  A permanent closure caused a bit of sadness.  Big Thunder Ranch was shuttered and animals moved out to make way for construction.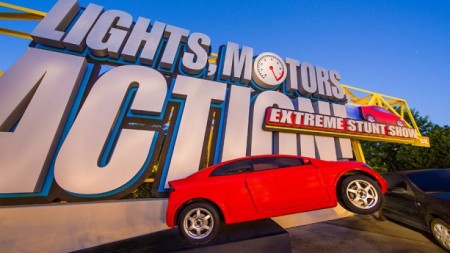 Fantasmic also stopped performances for a temporary time at Disneyland, creating a gap in night entertainment.  It is set to start again in the summer of 2017 as the Rivers of America opens to guests again as well.
Even though much as closed to make way for the galactic attractions, anticipation has been high for the land.  Not much has been revealed as it's a far way out from opening.  But, little glimpses here and there show what will be in a few years.
In the meantime, attractions and areas are closed until the end of the year, with reopenings of the Disneyland attractions to be towards summer of 2017.
Below is some of our coverage of the construction of Star Wars Land with both what to expect of the land and the upcoming refurbished attractions at Disneyland.  We also have video of the last Fantasmic performance of 2016 and a walkaround of the backlot of Disney's Hollywood Studios.
Ground is Broken for Star Wars Expansions at Disneyland and Walt Disney World
The last run of the goats at Big Thunder Ranch
The temporary exhibits for Mark Twain and trains