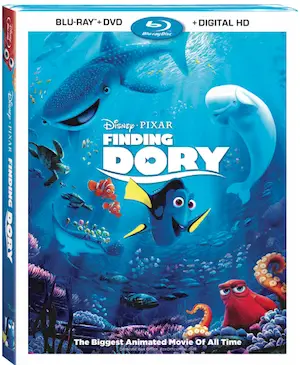 Dory, Marlin, and Nemo are back but this time Nemo isn't the one who is lost. Now Dory is lost in Finding Dory and goes on an adventure to find her way home and also find herself. In Finding Dory Ellen DeGeneres ("The Ellen DeGeneres Show") and Albert Brooks ("This is 40") reunite as Dory and Marlin. Ed O'Neill ("Modern Family") lends his voice to "septopus" Hank, Kaitlin Olson ("It's Always Sunny in Philadelphia") voices whale shark Destiny, and Ty Burrell ("Modern Family") gives voice to beluga whale Bailey. Dory's parents Charlie and Jenny are portrayed by Eugene Levy ("Schitt's Creek") and Diane Keaton ("Love the Coopers"), and 12-year-old Hayden Rolence ("Beta Persei") voices Nemo. 

Quality
Finding Nemo was an absolutely beautiful film. Finding Dory builds upon the beauty of the original and takes it to an entirely new level. The colors are vibrant and the scenes are crisp. This is an absolutely beautiful movie that looked absolutely fantastic on my new large screen television. Couple this with the music and sound effects included in this movie and it makes for a beautifully immersive experience.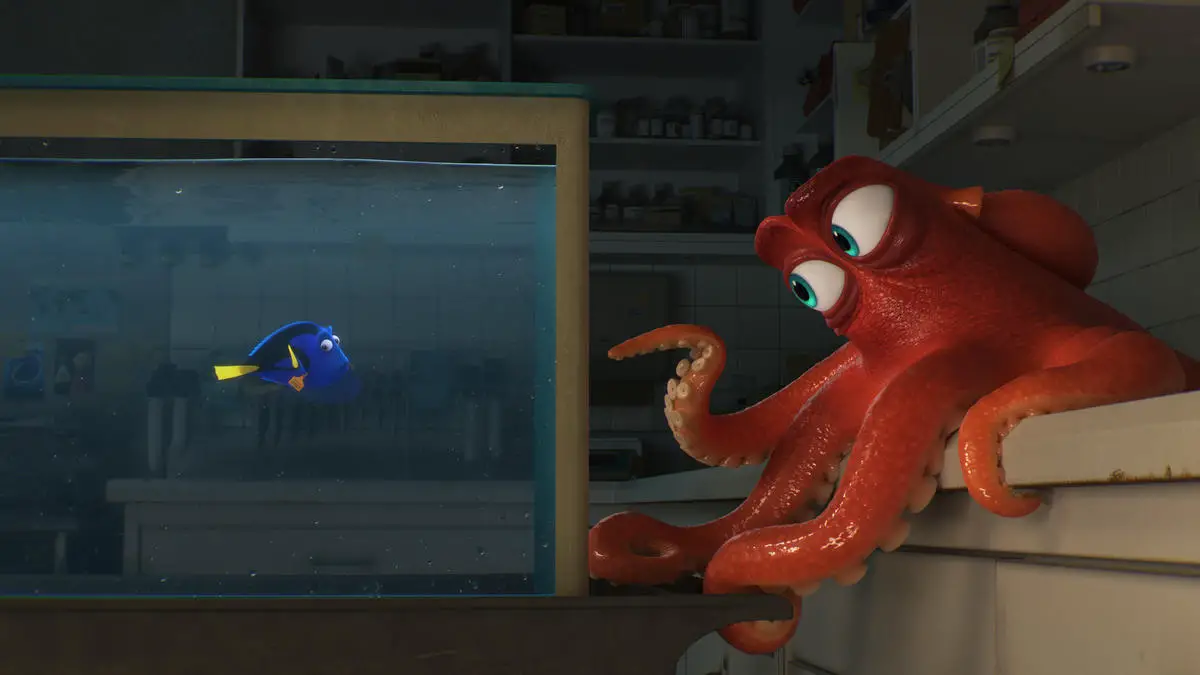 Extras
There were quite a few extras included with Finding Dory. This collection was very enjoyable to watch and included the following:
Theatrical Short: "Piper"

– A hungry sandpiper hatchling ventures from her nest for the first time to dig for food by the shoreline. The only problem is that the food is buried beneath the sand where scary waves roll up onto the shore.

Marine Life Interviews (All-New Mini Short)

– Meet the inhabitants of the Marine Life Institute as they remember our favorite blue tang.

The Octopus That Nearly Broke Pixar

– Pixar's "Team Hank" unravels the challenges, frustrations, and rewards of bringing to life the studio's crankiest and most technically complicated character ever. 

What Were We Talking About?

– This piece showcases the complex routes Dory's story took as the filmmakers worked to construct a comprehensive narrative involving a main character with short-term memory loss.

Casual Carpool

– What's it like to commute with the voices of Marlin, Charlie, Bailey and Hank? Join "Finding Dory" writer/director Andrew Stanton as he drives Albert Brooks, Eugene Levy, Ty Burrell and Ed O'Neill to work. 

Animation & Acting

– How do you create a connection between a human audience and a fish? This behind-the-scenes look behind the curtain examines the process of constructing believable performances through a unique collaboration between the director, voice actors and animators.

Creature Features

– The cast of "Finding Dory" share cool facts about the creatures they voice in the film.

Deep in the Kelp

– Disney Channel's Jenna Ortega guides us on a research trip to the Monterey Bay Aquarium to show how far the "Finding Dory" crew went to make Dory's world feel real.

Skating & Sketching with Jason Deamer

– "Finding Dory" character art director Jason Deamer talks about how he got to Pixar, how he draws the characters in the film, and how falling off a skateboard teaches you lessons you can use in art and life.

Dory's Theme

– A spirited discussion among the composer, music editor and director of "Finding Dory" about the musical elements that shape Dory's quirky and joyful theme.

Rough Day on the Reef

– Sometimes computers make mistakes. Here you'll see some of the funny, creepy and just plain bizarre footage the crew encountered while making "Finding Dory."

Commentary

– Director Andrew Stanton, co-director Angus MacLane and producer Lindsey Collins deliver their personal perspective on "Finding Dory." 

Deleted Scenes (introduced by director Andrew Stanton)

Losing Nemo

– While watching the stingray migration, Dory starts to follow two fish that remind her of her parents, leaving Nemo all alone.  

Little Tension in Clown Town

– In this alternate version of the film, Dory tries to "follow her fins" to her parents, but ends up in a strange place with even stranger fish fashion.

Dory Dumped

– In this early version of the story, Dory's parents had short-term memory loss as well.

Sleep Swimming

– Dory begins to talk and swim in her sleep, revealing what seem to be clues to her past.

Meeting Hank

– Wandering the Marine Life Institute's elaborate pipe system, Dory happens upon the abode of Hank the cranky octopus.

The Pig

– Frantically navigating the pipes of the Marine Life Institute in search of her parents, Dory crosses paths with a terrifying cleaning device. 

Starting Over

– Director Andrew Stanton presents four different versions of the movie's opening scene to illustrate the filmmakers' search for the best way to introduce Dory's backstory and to connect this new film to "Finding Nemo."

Tank Gang (Digital exclusive)

– After a close encounter with a squid leaves them separated from Dory, Marlin and Nemo unexpectedly meet up with the Tank Gang from "Finding Nemo," who make it their mission to get to the Marine Life Institute … by any means necessary.

Hidden Seacrets of Finding Dory (Digital exclusive)

– Take a deep dive to catch secret Easter Eggs throughout the movie.  And just like Hank, they're hidden in plain sight. 
These bonus features are definitely worth watching. There are some informative moments, some humorous moments, and some poignant moments. They are fitting of the Pixar name and it is always good when a release has extras that are just as enjoyable as the main feature. Definitely take some time to watch these extras, you will be glad you did!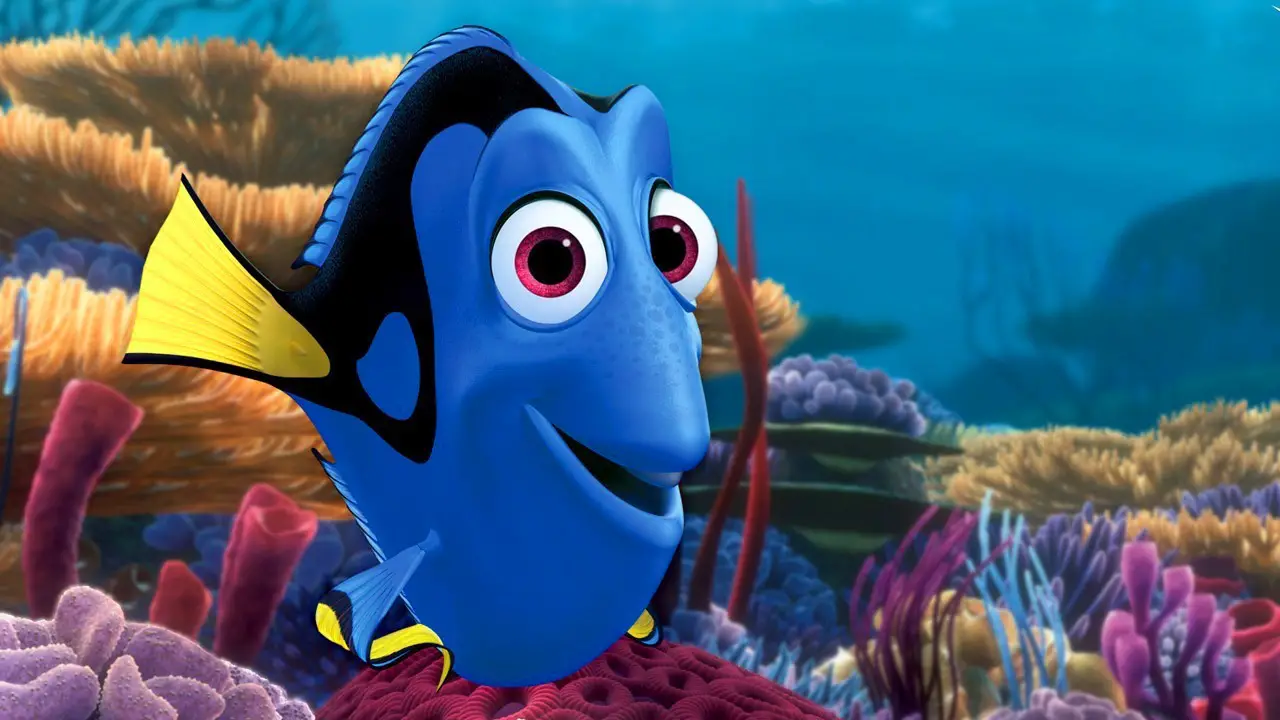 Final Thoughts
Finding Dory is a beautiful movie and this is very enjoyable to be able to watch at home. Pixar should be proud. I actually found this movie to be even more enjoyable watching it this time over when I saw it in the theaters. This is a solid Pixar film that will be enjoyable for the whole family. It also is one that different people will connect with at different levels and take away different things from. For the purposes of this review Disney provided DAPs Magic with the Digital HD/Disney Movies Anywhere to be reviewed. This is quickly becoming my favorite way to watch movies. It really makes things a whole lot simpler and from what I could tell, there was no degradation of quality. This is definitely one that should be added to any Disney or Pixar fan's library. It easily gets a hat tip.
Daps Magic received a sample product or experience for this review in exchange for an honest review. The views of the reviewer are wholly their own. Read full disclosure policy here.