Jump to recipe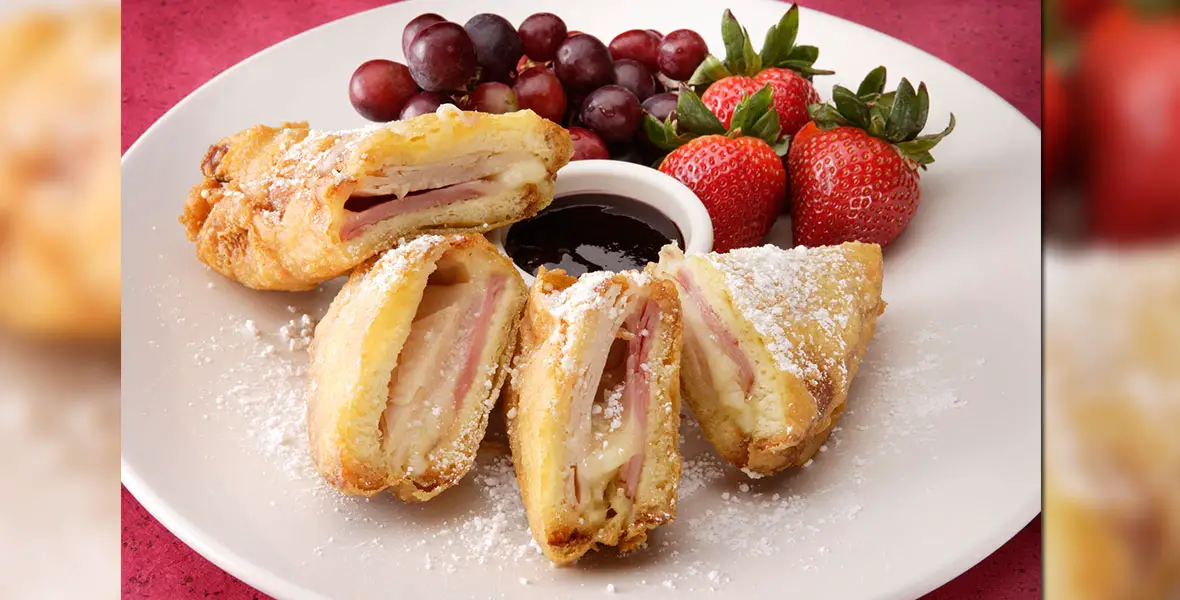 There are few dishes more popular amongst Disneyland fans than the Monte Cristo Sandwich. This delicious sandwich has been on the menu at the Blue Bayou restaurant for 40 years! While it might be very difficult to recreate the beautiful ambiance of the Blue Bayou at home. However, you can create a memory at home by recreating the Monte Cristo Sandwich.  For years guests have asked for this recipe and have been handed a card with the recipe on it. Now, thanks to D23,  you can also read it online!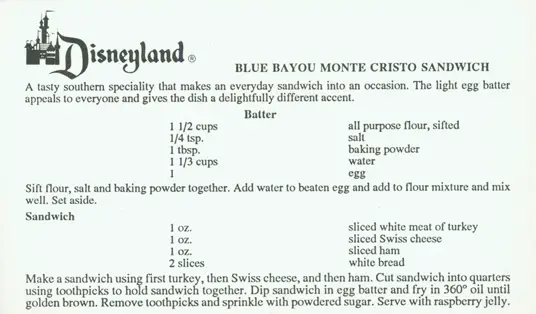 Here is the recipe for the Monte Cristo Sandwich from Disneyland's Blue Bayou restaurant: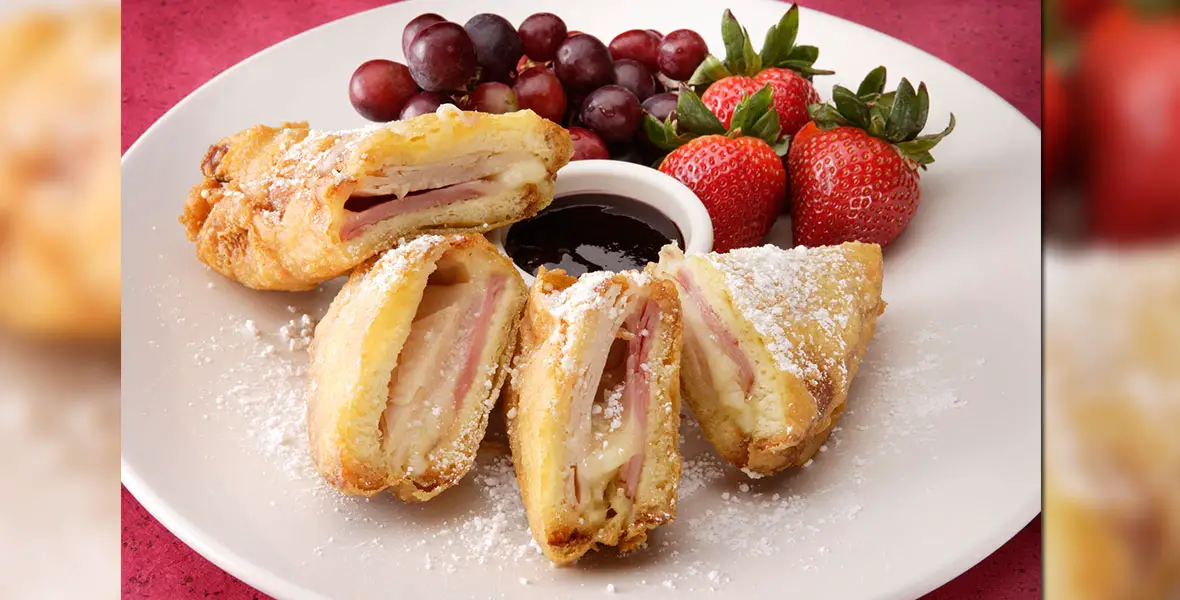 Ingredients
1 egg
1 3/4 cups plus 2 tablespoons water
1 3/4 cups all-purpose flour
1/4 teaspoon salt
1 teaspoon baking powder
8 slices egg bread (challah works well), sliced 1/2-inch thick
8 thin slices ham
8 thin slices turkey
8 thin slices Swiss cheese
3 cups canola oil
Confectioners sugar
Blackberry preserves
© 2023 dapsmagic.com
Have you tried this recipe? How did it turn out?