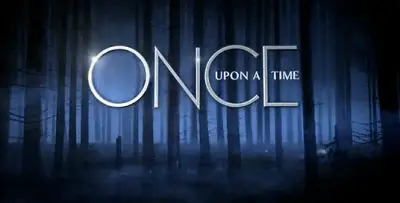 Once Upon A Time is embarking on its sixth season, and fans are eagerly awaiting what will become of Storybrooke.  The panel at the San Diego Comic Con opened with a sizzle reel of very Regina/Evil Queen focused footage from the past.  Then, the cast and creators took some questions, including asking about a certain wedding dress in a shop window.  The group didn't say anything about there being a wedding this season, but did acknowledge that the dress was in a shot at the end of the season.  Regarding Hook and Charming, and lowering tension between the two, it was said that there will be a "fun arc" between the two in this season.
With the upcoming season focused on the separation of Regina from the Evil Queen persona, a lot of questions were about this situation.  The panel pointed out that the Evil Queen has no conscience and is pure evil as a result.  Jennifer Morrison pointed out that Emma wants to trust Regina, but needs to protect her family from the Evil Queen.
Following these questions, a clip was shown of Cruella still being in the Underworld.  This clip also revealed a new character played by James Marsters of Buffy fame.
Some other bits of hints and preview of the sixth season included telling that more of Hook's past will be looked at, and with some secrets that have been kept hidden.  The Evil Queen literally wants Snow White's heart.  For fans of Robin Hood, Edward Kitsis and Adam Horowitz said "maybe don't believe Hades" in regards to whether the crystal really destroys people completely.
Fans at the panel were also introduced to the first scene of the season premier.  The scene brought back Jafar from Once Upon A Time In Wonderland fame, and Aladdin.  One indication that there could be a difference bewtween the shows is that Oded Fehr has been cast as Jafar, and he was not in the Wonderland spinoff.  Deniz Akdeniz will play Aladdin.