Happy Star Wa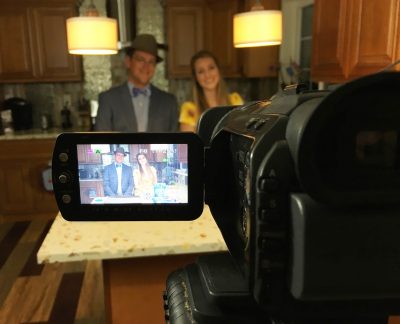 rs Celebration Day!
I'll admit, I've never heard of Star Wars Celebration but now, I'm obsessed! For those of you who aren't quite sure what this celebration is exactly, well, it's a three-day Star Wars fan experience with various Star Wars themed entertainment, celebrity appearances, panels, screenings, exclusive first looks and sneak peeks that can only be offered at these shows!
HOW COOL IS THIS?!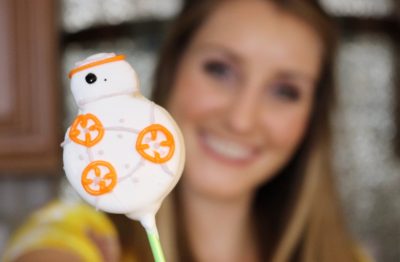 There's so much going on but it sounds like three days of pure Star Wars magic. From cosplay to celebrity meet and greets, how could you not have the best time ever!
Because of this event, Mr. DAPs and I thought this would be a perfect time to debut our new series, "A Little Sip of Baking Magic." During each show, we'll make a Disney-themed dessert (we all know I love me some sweets) and pair it with a unique flavor of coffee (we all know Mr. DAPs loves himself some coffee). Since we're both die-hard Disney fans, collaborating on a Disney video while bringing a special piece of ourselves to the table (i.e. treats and coffee) made absolute perfect sense!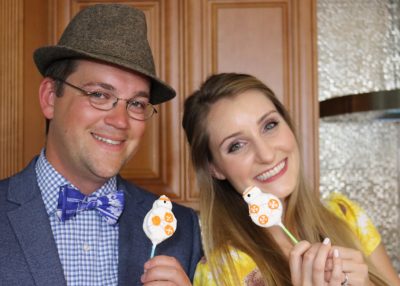 So thank you Star Wars Celebration for hosting this fantastic event so we could showcase our new series!
Take a look at the video below to see how to make BB-8 Oreo pops and whether or not they paired well with a specific blend of coffee!
Let us know what you think of "A Little Sip of Baking Magic" in the comment section below! And if you have any other suggestions for future dessert and coffee pairings, let us know!
Oh and one last thing… In other news, Disneyland is celebrating their birthday on July 17, so happy birthday Disneyland! I'll be eating a few BB-8 Oreo pops in your honor!