Even though Captain America: Civil War is out in theaters, and taking most of the spotlight, this week still has a lot of big announcements for Marvel Comics. First is a movie related one about some pop up official merchandise appearing in theaters. Then it's all about Cap's 75th anniversary. A lesson in Black Panther's history and some Marvel Unlimited discounts and news, including its winning a Webby Award is down below. The rest is rounded out with some Spider-Women, Deadpool, and Civil War 2 announcements.
The Araca Group Launches Pop-up Stores offering
Marvel's Captain America: Civil War
Merchandise in Movie Theaters
Limited edition "live-event" Marvel's Captain America: Civil War products will only be available in Pop-Up Movie Theater Locations across the US, including a collectable Commemorative Ticket and "Tour T-Shirt"
New York, NY – May 2nd, 2016 – Whose team will you be on May 6th when the battle in Marvel's Captain America: Civil War begins? Be the first to see and experience the faceoff of the Super Heroes with limited time "The Battle Begins" merchandise only available in movie theaters. The Araca Group, a renowned live entertainment merchandising company, has joined forces with DCPI and Marvel Entertainment to bring live event merchandise to moviegoers nationwide. The Araca Group will open 88 Pop-Up Retail locations in movie theaters across the continental US selling eleven limited-time products making up the "The Battle Begins" Collection. Check out thebattlebeginsmerchandise.com for specific locations.
This special Marvel's Captain America: Civil War merchandise collection will only be available in select movie theaters and feature products for both Super Hero teams and features unique artwork specifically released as part of this assortment. Marvel fans of all ages will find something for them from a variety of fashion forward t-shirts, custom sweatshirts, hats and more. A highly collectible item is sure to be Marvel's Captain America: Civil War commemorative ticket in a ceramic holder, individually numbered with a limited edition of 5,000
"We aim to expand the movie going experience by bringing fans unexpected products in a unique shopping experience" said Michael Rego, Chief Executive Officer of The Araca Group. "We are thrilled to offer fans limited-time Marvel's Captain America: Civil War merchandise for the ultimate live-event experience."
The Pop-Up Retail Locations will open May 6th in theater lobbies for a limited time, so don't wait to get your Marvel's Captain America: Civil War products before they are gone.
This slideshow requires JavaScript.
CELEBRATE CAPTAIN AMERICA'S 75TH WITH A YEAR OF JIM STERANKO VARIANTS!
New York, NY—May 2nd , 2016— When it comes to names of creators who boldly mastered the patriotic majesty of Captain America, Jim Steranko is a name that will always rise to the top!
A graphic artist viewed as the most pioneering comic book creator of our time, and one of the most influential artists in the history of the comics, Marvel is proud to announce the return of Jim Steranko as he brings his narrative innovations back to a series of variant covers devoted to Captain America through the years.
"Five decades ago, Steranko threw pop art, surrealism and graphic design into a blender, and forever changed the way we tell comic book stories," says Marvel EiC, Axel Alonso. "He was way ahead of his time back then, and he's every bit as relevant now."
"Jim Steranko is one of the grand masters of comic book graphics, and Captain America remains his favorite character, so it's a true pleasure to have him contribute a series of new never-before-seen images to help celebrate Cap's 75th anniversary," says Marvel Senior Vice President and Executive Editor, Tom Brevoort.
Continuing through 2016 and into 2017, Marvel will be presenting monthly Jim Steranko Variant covers assigned with some of the most popular Marvel Comics:
· AVENGERS STANDOFF: ASSAULT ON PLEASANT HILL OMEGA #1
· STEVE ROGERS: CAPTAIN AMERICA #1
· CIVIL WAR II #2
· UNCANNY AVENGERS #11
· BLACK PANTHER #5
· SAM WILSON: CAPTAIN AMERICA #13
· CIVIL WAR II #7
Captain America's 75th Anniversary is now and there is no better way to commemorate this celebration than by inviting the master of Marvel visual adventure and intrigue, Jim Steranko, back for this epic collection of variant covers. Be sure to look for additional variants to continue with Marvel's biggest titles into 2017 as Jim Steranko continues his tradition of presenting some of the most outstanding and visually adventurous Marvel pieces only a true master can deliver.
This slideshow requires JavaScript.
MARVEL COMICS PROUDLY PRESENTS ALL-NEW SPOTLIGHT VIDEO SERIES DEVOTED TO THE BLACK PANTHER
Revolutionary Video Series Boldly Expands Reach and Exposure of Marvel's Black Panther
New York, NY—May 4th, 2016 — Marvel Comics is proud to present an unprecedented approach in introducing the world to Marvel Comics and the next great breakout Marvel Super Hero – the Black Panther. Masterfully merging animated comics with in-depth narration and commentary, this fresh new video series is designed to present a whole new audience to the world of Black Panther timed with his cinematic debut in Marvel's "Captain America: Civil War" and bolstered by the character's best-selling comic book series.
Black Panther #1, written by The Atlantic national correspondent and National Book Award winner, Ta-Nehisi Coates, accompanied with outstanding art by Brian Stelfreeze, garnered international buzz and attention upon the announcement of this series in 2015 and debuted as the best-selling comic for the month of April. Marvel continues the excitement surrounding Marvel's celebrated Super Hero T'Challa, the Black Panther, through a groundbreaking hip-hop inspired video series.
Working with production house, Bow & Arrow, Marvel will be releasing a series of bold hip-hop driven animated videos devoted to presenting Black Panther, his kingdom of Wakanda, and the Marvel Universe to an all-new audience poised to embrace this powerhouse of an icon.
"Black Panther #1 drove new fans into stores across the county, topping the sales charts and selling out in two days," says Editor In Chief Axel Alonso. "This series of videos will direct even more eyes toward the most discussed comic book series – and character – of the year."
Beginning today with "Black Panther 101", fans of Marvel, both new and old, will be able to take a deep-dive into the history of T'Challa to spotlight why the Black Panther is one of Marvel's greatest heroes of all time narrated by current Black Panther writer, Ta-Nehisi Coates.
Watch "Black Panther 101" now!
Then, each month, a new "Black Panther: A Nation Under Our Feet"video will be released with the latest issue of Marvel Comics' Black Panther. The "Black Panther: A Nation Under Our Feet"videos will educate new and old fans about Ta-Nehisi Coates' Black Panther series through commentary from Mr. Coates, motion graphics, as well as an elevating hip-hop score from some of the world's largest hip-hop acts.
"After decades of great work done on Black Panther — everyone from Reginald Hudlin to Don McGregor to Christopher Priest — it really is an honor to be writing King T'Challa," says Coates. "Add to that the masterful performance by Chadwick Boseman as the ruler of Wakanda and it really feels like this is Black Panther's time."
Capitalizing on the excitement around Black Panther's cinematic debut within Marvel's "Captain America: Civil War" and backed with an expansive marketing reach and vast digital distribution, this new video series is positioned to reach global proportion and will further emphasize how Marvel is the premiere name when it comes to world building, story-telling, diverse character development and will truly secure Marvel with the moniker of the House of Ideas.
This slideshow requires JavaScript.
MARVEL UNLIMITED NAMED BEST ENTERTAINMENT MOBILE SITE & APP FOR THE 20th ANNUAL WEBBY AWARDS
Marvel Unlimited Tops the Shortlist for International Awards Honoring Best of Internet; Ceremony Will Be Available Webby Awards YouTube Channel at 9 a.m. on Tuesday, May 17, 2016.
New York, NY—May 3rd, 2016 – Marvel is proud to announce that Marvel Unlimited, Marvel's digital comics subscription service that provides subscribers with access to over 17,000 digital Marvel comics, has been named the Best Entertainment Mobile Site & App in the 20th Annual Webby Awards. Hailed as the "Internet's highest honor" by The New York Times, The Webby Awards, presented by the International Academy of Digital Arts and Sciences (IADAS), is the leading international award honoring excellence on the Internet. IADAS, which nominates and selects The Webby Award Winners, is comprised of digital industry experts, including Tumblr founder, David Karp, Executive Creative Director at Refinery29, Piera Gelardi, Musicians Questlove & Grimes, Head of Fashion Partnerships at Instagram, Eva Chen, Twitter co-founder, Biz Stone, Jimmy Kimmel, and and creator of the .gif file format, Steve Wilhite.
Marvel Unlimited subscribers have access to over 17,000 digital Marvel comics – including some of the most action-packed moments from Marvel Comics' 75 years of publishing history featuring The Avengers, Guardians of the Galaxy, Spider-Man, Daredevil, Doctor Strange, and many more! Marvel Unlimited is accessible through the web and through the Marvel Unlimited app on iPhone®, iPad® and Android™ devices.
"Marvel Unlimited has set the standard for innovation and creativity on the Internet," said David-Michel Davies, Executive Director of The Webby Awards. "This award is a testament to the skill, ingenuity, and vision of its creators."
"We are proud to see the Marvel Unlimited app honored with a Webby," said Kristin Vincent, VP of Digital Products at Marvel. "We work tirelessly to listen to fans and keep improving the service. We see people who have been reading in the app for years and have just started to touch the sides of the ever-growing 17,000 comics archive. We're always adding new reading lists to help people discover new corners of the Marvel Universe and will continue to push the boundaries of experiencing comics in new ways digitally."
Marvel Unlimited will be honored at the star-studded Webby Awards ceremony on Monday May 16, 2016 at Cipriani Wall Street in New York City, where winners will have an opportunity to deliver one of The Webby Awards' famous 5-Word Speeches. Notable 5-Word Speeches include: Steve Wilhites "It's Pronounced "Jif" not 'Gif'; Bjork's "A.E.I.O.U"; and Kevin Spacey & Dana Brunetti for "House of Cards," "The Oscars should do this." Fans can watch the show highlights on The Webby Awards YouTube channel. A full list of both The Webby Awards and Webby People's Voice Winners can be found at webbyawards.com/winners.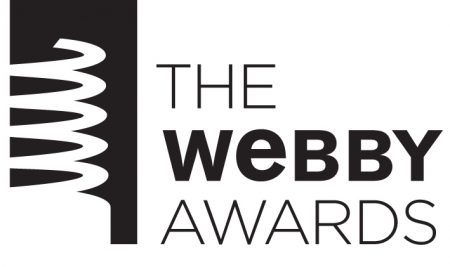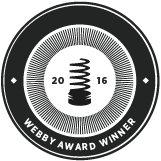 CHOOSE YOUR SIDE AND GET YOUR 1ST MONTH OF MARVEL UNLIMITED FREE!
Join Marvel Unlimited today and dive into over 17,000+ Marvel digital comics including
the epic event that inspired the film – CIVIL WAR!
New York, NY— May 4th, 2016 – Now is the time to choose your side, enter the Marvel Universe, and unlock your FREE first month of the Webby award-winning Marvel Unlimited and free Captain America or Iron Man digital gift with your subscription, by visiting Marvel.com/civilwarmu.*
From May 4th to May 15th, join Marvel Unlimited by starting your subscription here, show where your allegiances lie by entering promo code TEAMCAPorTEAMIM*, and prepare yourself with some of the greatest Marvel Comics featuring The Avengers, Guardians of the Galaxy, Black Panther, Spider-Man and, of course, the blockbuster battle of hero verses hero in Marvel Comics'Civil War! Marvel Unlimited is accessible through the web and through the Marvel Unlimited app on iPhone®, iPad® and Android™ devices.
Plus, during this limited time offer, new monthly subscribing customers who join Marvel Unlimited usingpromo code TEAMCAPorTEAMIM will receive an exclusive Marvel digital freebie pack dedicated to which side you choose – either Captain America or Iron Man – including free mobile wallpapers and free adult printable coloring pages!*
New to the Marvel Universe, and don't know where to start? Don't worry! Marvel Unlimited subscribers have access to the DISCOVER section of Marvel Unlimited. Subscribersare now able to discover new pathways into the Marvel Universe by being able to search by their favorite creators or characters and even take a deep dive into Marvel Comics' own Civil War vent with a dedicated Civil War DISCOVER section.
With classic and newer issues being added to Marvel Unlimited on a weekly basis as early as six months after they're in stores, you'll definitely want to join Marvel Unlimited and enjoy the experience of the Marvel Universe!
Follow Marvel on Facebook at www.facebook.com/marvel join in the conversation on Twitter with #Marvel and for all things Marvel, please visit marvel.com.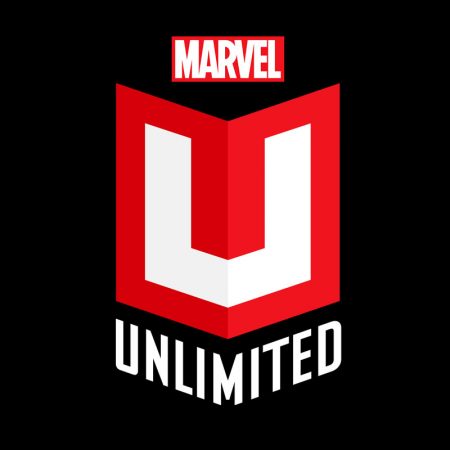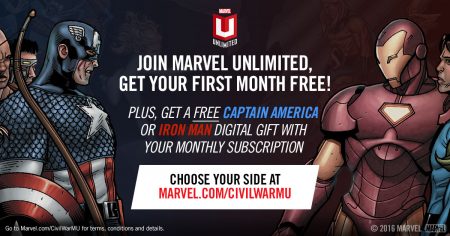 CIVIL WAR II: THE FALLEN #1 & CIVIL WAR II: THE ACCUSED #1 –
Coming This August!
New York, NY—May 4th, 2016 — A pair of CLASSIFIED Civil War II one-shots coming to comic shops and digital devices this August! For more information on CIVIL WAR II: THE FALLEN #1 and CIVIL WAR II: THE ACCUSED #1, visit Marvel.com!
CIVIL WAR II: THE FALLEN #1
Written by CLASSIFED
Art by CLASSIFIED
Cover by CLASSIFED
On Sale in August
CIVIL WAR II: THE ACCUSED #1
Written by CLASSIFED
Art by CLASSIFIED
Cover by CLASSIFED
On Sale in August
This slideshow requires JavaScript.
Swing Into Your First Look at SPIDER-WOMEN OMEGA #1!
The Can't Miss Finale!
New York, NY—May 2nd, 2016 —The final battle begins this May as these three wallcrawlling, webslinging women charge headlong into danger in SPIDER-WOMEN OMEGA #1 – the epic conclusion to the Spider-Women crossover! Writers Jason Latour, Dennis Hopeless and Robbie Thompson all join forces along with artist Nico Leon to bring this 8-part crossover to its blockbuster end. With Silk out of commission, Spider-Woman and Spider-Gwen make their way back to Earth-65 for a desperate, impossible battle. They're outgunned, outmanned and out planned. How could they possibly match up to the might of Earth-65's Cindy Moon and her agents of S.I.L.K.? They don't know either – but they have to try. Don't miss the Earth-shattering finale that will shake Cindy Moon, Jessica Drew and Gwen Stacy to their very cores! SPIDER-WOMEN OMEGA #1 comes to comic shops and digital devices this May!
SPIDER-WOMEN OMEGA #1 (MAR160795)
Written by JASON LATOUR, DENNIS HOPELESS and ROBBIE THOMPSON
Art by NICO LEON
Colors by RACHELLE ROSENBERG
Cover by YASMINE PUTRI
Action Figure Variant by JOHN TYLER CHRISTOPHER (MAR160796)
FOC – 05/02/16, On-Sale – 05/25/16
This slideshow requires JavaScript.
A Four-Part Crossover in One Issue – Your First Look at DEADPOOL #13!
New York, NY—May 5th, 2016 — What do you get when you take a Merc With a Mouth, two Heroes for Hire and a Man Without Fear and mash 'em together? Why, the massively oversized DEADPOOL #13 of course! This June, this quartet of heroes collide in the first-ever 4-part crossover in one issue! We're not joking – this issue contains two full issues of Deadpool, one issue of Power Man and Iron Fist and one issue of Daredevil! Writers Gerry Duggan, David Walker and Charles Soule join forces with artists Jacopo Camagni, Guillermo Sanna, Elmo Bondoc and Paco Diaz to bring you one for the history books! When Deadpool takes a gig protecting a banker who betrayed his nefarious cartel partners, they seek the help of ADA Matt Murdock, who calls in the assistance (and fists) of Luke Cage and Danny Rand! Things are going to get ugly. Get ready for a mega-violent, street-level, gut-busting, face-punching, kung-fuing, ninjitsuing crime story you won't want to miss! It all goes down this June when DEADPOOL #13 explodes into comic shops everywhere!
DEADPOOL #13 (APR160998)
Written by GERRY DUGGAN, CHARLES SOULE and DAVID WALKER
Art by JACOPO CAMAGNI, GUILLERMO SANNA, ELMO BONDOC and PACO DIAZ
Cover by FRANCISO HERRERA
Variant Covers by ROB LIEFELD (APR160999) and RON LIM (APR161000)
Power Man and Iron Fist Variant by CHRIS STEVENS (APR161002)
Daredevil Variant by KHOI PHAM (APR161001)
Hit Monkey Variant by BRENT SCHOONOVER (APR161004)
Action Figure Variant by JOHN TYLER CHRISTOPHER (APR161003)
Rebirth Variant by DAVID NAKAYAMA (FEB168876)
FOC – 05/09/16, On-Sale – 06/06/16
This slideshow requires JavaScript.