Jump to recipe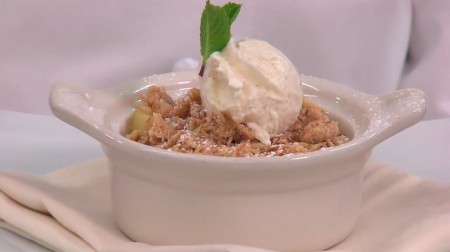 When I think of fall I think of a portion of my childhood spent on the North slope of Mount Hood in Oregon. It was an area blanketed with orchards, many of them apple. One of my favorite memories was riding out into the orchards and picking apples, drinking cider, and just enjoying a lovely fall day on the North slope of the mountain.
In Southern California, we don't have a mountain quite like Mount Hood. Instead we have a Matterhorn Mountain, a Space Mountain, a Splash Mountain, a Thunder Mountain, and a Grizzly Peak. To the west of Grizzly Peak is the Napa Rose restaurant in the Grand California Hotel & Spa. While you can't pick apples there, you can get a recipe that utilizes apples and recreate that fun fall feeling. Today I'm going to share with you their Easy Apple Crisp recipe as shared on the Disney Parks Blog.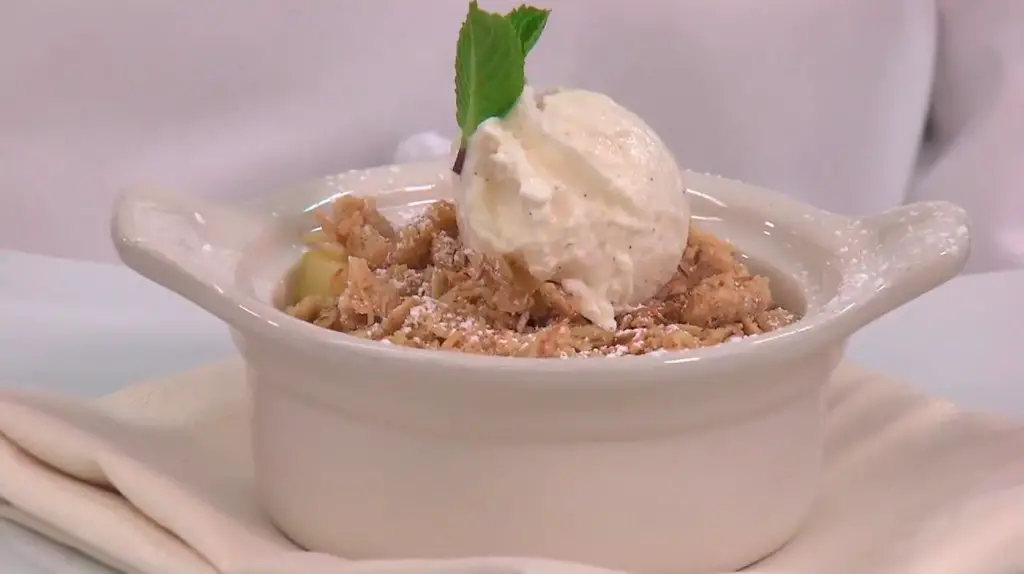 Notes
If you don't want to make Manchego cheese ice cream, simple vanilla ice cream can be substituted.

Ingredients
Apple Filling
1 1/2 pounds crisp apples, such as Fuji or Braeburn
3 tablespoons unsalted butter
3/4 cup sugar
1/4 cup fresh lemon juice
2 tablespoons Calvados (apple brandy)
2 teaspoons cornstarch
Crumble Topping
1 cup all-purpose flour
1/2 cup sugar
1/2 cup brown sugar
1/2 cup oats
1/4 cup chopped pecans
1/4 cup shredded coconut
3 tablespoons unsalted butter
Manchego Cheese Ice Cream
8 egg yolks
3/4 cup sugar
2 cups heavy cream
3 cups half-and-half
1 vanilla bean, split lengthwise
1/2 pound Manchego cheese, cut into 1 inch cubes
© 2023 dapsmagic.com
Once you have tried out this recipe, let us know how it turned out! Did you love it?