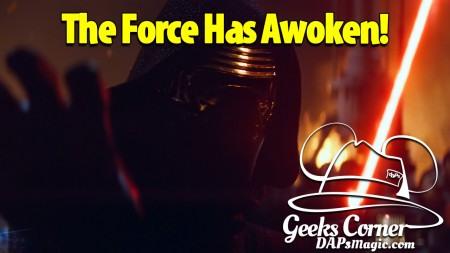 Welcome to this week's Geeks Corner! This week you will notice that this looks slightly different than what was live-streamed on Tuesday night. For some reason, the original didn't work! So Cameron and Mr. DAPs went back and did a new one! A lot has changed in 24 hours. The biggest change has to do with the announcement that Frozen will be replacing Aladdin – The Musical Spectacular in the Hyperion Theatre in Disney California Adventure. This new show will be coming in the summer of 2016. We also chat about Star Wars Force Friday, Jungle Cruise Safari Breakfast, Mystical Spirits of the Blue Bayou, and of course The Muppets and Agents of S.H.I.E.L.D.  We hope you enjoy this weeks second edition of Geeks Corner!
Here are links from this week's episode:
Let's go to the corner!