Much more news about post Secret Wars series keeps rolling out.  This week has a look at Black Panther and who is helming the new comic.  The Inhumans have a couple of premiers coming with one having a new mix of a group.  A multi-platform campaign is coming out with Marvel featured in several places, including Playmation.  Squirrel Girl has some great reviews, and a new Ant-Man series will have a debut.  Finally, more on the Amazing Spider-Man series with Peter Parker going around the globe with Parker Industries.  It's a great time to jump into Marvel!  Have a look.
Trouble in San Francisco – Your First Look at AMAZING SPIDER-MAN #2!
New York, NY—September 24th, 2015 — This October, Parker Industries is going global! Today, Marvel is pleased to present your first look at AMAZING SPIDER-MAN #2 – the next explosive issue from Dan Slott & Giuseppe Camuncoli! It takes a lot to be the head of a worldwide corporation: the globetrotting, the meetings, the foiling of terrorist plots. Things are getting personal, as The Zodiac have their sights set on Parker Industries and its illustrious C.E.O.! Peter Parker and his "bodyguard" – the Amazing Spider-Man – have tracked them to their hideout in San Francisco! Now, Spidey and Prowler are ready to take them head-on in their underwater fortress! Your Friendly Neighborhood Spider-Man's neighborhood just got a lot bigger. Be there when the webhead swings through San Francisco Bay this October in AMAZING SPIDER-MAN #2!
AMAZING SPIDER-MAN #2 (AUG150712)
Written by DAN SLOTT
Art by GIUSEPPE CAMUNCOLI
Cover by ALEX ROSS
Variant Cover by GIUSEPPE CAMUNCOLI (AUG150714)
Kirby Monster Variant by PAOLO RIVERA (AUG150713)
FOC – 09/28/15, On-Sale 10/21/15
The Silence is Broken – Your First Look at UNCANNY INHUMANS #1!
New York, NY—September 25th, 2015 — They walk among you, and this October – they're blasting to the forefront of the Marvel Universe like never before! Today, Marvel is pleased to present your first look inside UNCANNY INHUMANS #1! Be there as blockbuster creators Charles Soule (Death of Wolverine) and Steve McNiven (Civil War) introduce you to the Uncanny Inhumans! Medusa! Black Bolt! Triton! Reader! The Human Torch?! Beast?! It's eight months later and a lot has changed for the Inhumans. Medusa and Johnny Storm are an item. Estranged King Black Bolt is now running covert missions of his own in service of a larger, more mysterious goal. And something big has happened with the Mutants that has Beast living and working with the Inhumans. And if that's not enough, the vile villain Kang the Conqueror seeks to exploit tens of thousands of years of Inhuman history for his own gain. A new day is dawning for the Inhumans. But will the survive to see tomorrow? Find out as they are thrust to the forefront like never before in UNCANNY INHUMANS #1!
UNCANNY INHUMANS #1 (AUG150831)
Written by CHARLES SOULE
Art & Cover by STEVE MCNIVEN
Variant Covers by ADI GRANOV (AUG150832) & SKOTTIE YOUNG (AUG150836)
Connecting Variant by JIM CHEUNG (AUG150839)
Gatefold Variant by JIM CHEUNG (AUG150840)
Design Variant Cover by STEVE MCNIVEN (AUG150838)
Kirby Monster Variant by ART ADAMS (AUG150841)
Inhumans 50th Anniversary Variant by ART ADAMS (AUG150835)
Hip-Hop Variant by DAMION SCOTT (AUG150833)
Cosplay Variant by KALEL SEAN (AUG150834)
Blank Cover Also Available (AUG150837)
FOC – 09/28/15, On-Sale 10/21/15
Everyone is Going NUTS For The Unbeatable Squirrel Girl!
New York, NY—September 25th, 2015 — The Marvel Universe's most unstoppable heroine has everyone going nuts! She's taking the world by storm, garnering attention from all corners of mainstream media and now is your chance to catch up on her critically acclaimed adventures!
She's a New York Times Bestseller. She's a Books-a-Million Expert's Pick. She's an Amazon Best Book of the Month. She's part of The AV Club's Best of 2015's Written Word (So Far). She's been called "Marvel's Best Superhero."
Find out why with THE UNBEATABLE SQUIRREL GIRL VOL. 1: SQUIRREL POWER, available now in comic shops and wherever books are sold! Now is the time to bring home the series everyone is talking about. Don't believe us? Here's what the critics have to say:
"If you're looking for pure joy in comics form, run – don't walk – to your local comic shop to pick up a copy of the newly-released trade, The Unbeatable Squirrel Girl Vol. 1." – The Mary Sue
"Witty and wise, funny and fast, each page and panel is sure to crack even the most stone-faced smile." – IGN.com
"A title that is as brilliantly and simply steeped in Marvel continuity as any out there while still feeling completely fresh and inviting."– Sktchd.com
"It's a comic that wants to keep readers smiling: It's not laughing at superheroes, but laughing with them, even as it reminds us of the extraordinary things they can do." – Slate
"If you're looking for a comic that you can share with anyone or that will cheer you up after a major bummer of a day, this is it." – ComicBook.com
Thanos, Doctor Doom, Galactus — Squirrel Girl has beaten them all. And now she's taking on her toughest challenge yet – college! From the creative team of Ryan North, Erica Henderson and Rico Renzi – be there for the beginning of the nuttiest and most upbeat superhero of them all! Catch up on her adventures as she eats nuts and kicks butts across the Marvel Universe in THE UNBEATABLE SQUIRREL GIRL VOL. 1: SQUIRREL POWER, available now! And don't miss THE UNBEATABLE SQUIRREL GIRL VOL. 2: SQUIRREL YOU KNOW IT'S TRUE coming in December!
Plus, Doreen Green's monthly adventures continue this October with the all-new UNBEATABLE SQUIRREL GIRL #1 – a perfect jumping on point!
Small Hero. Big Heroics. Your First Look at THE ASTONISHING ANT-MAN #1!
New York, NY—September 24th, 2015 — This October, the smallest hero with the biggest heart is back! But is he still a hero? Today, Marvel is pleased to present your first look inside THE ASTONISHING ANT-MAN #1 – the brand-new series from the red-hot creative team of Nick Spencer & Ramon Rosanas! Scott Lang was once a down-on-his-luck divorced ex-con – until he stole size altering technology from world renowned scientist Hank Pym in order to save his daughter's life. It's been a long road for Scott, turning over a new leaf and becoming a hero in his own right as Ant-Man. But when a curveball completely upends Scott's entire life, will he continue to be a hero? Or is that the push he needs to return to his life of crime? Find out this October when Spencer & Rosanas bring you THE ASTONISHING ANT-MAN #1!
ASTONISHING ANT-MAN #1 (AUG150724)
Written by NICK SPENCER
Art by RAMON ROSANAS
Cover by MARK BROOKS
Variant Covers by SKOTTIE YOUNG (AUG150727) & MIKE ALLRED (AUG150729)
Hip-Hop Variant by MARK BROOKS (AUG150725)
Cosplay Variant by SOLOROBOTO INDUSTRIES (AUG150726)
Kirby Monster Variant by TRADD MOORE (AUG150728)
Blank Variant Also Available (AUG150730)
FOC – 09/28/15, On-Sale 10/21/15
The Mad Monk of the Inhumans Goes Solo in KARNAK #1!
New York, NY—September 25th, 2015 — This October, the most mysterious and enigmatic of the Inhumans is on his own for his very first ongoing series! Today, Marvel is pleased to present your new look at KARNAK #1 – the new series from critically acclaimed writer Warren Ellis (Moon Knight, Planetary) and rising star artist Gerardo Zaffino! Who is Karnak? You may not know now, but you will! With the power to see the flaw in all things – systems, philosophies, structures, people – there is nothing he cannot defeat. But when Phil Coulson  and S.H.I.E.L.D. request his help with a peculiar case, even Karnak may have met his match! Prepare for an explosive debut unlike any you've seen in the Marvel Universe before as Ellis & Zaffino bring you KARNAK #1!
KARNAK #1 (AUG150782)
Written by WARREN ELLIS
Art by GERARDO ZAFFINO
Cover by DAVID AJA
Variant Covers by GERARDO ZAFFINO (AUG150784), SKOTTIE YOUNG (AUG150783),
And W. SCOTT FORBES (AUG150786)
Design Variant by GERARDO ZAFFINO (AUG150785)
Connecting Variant Cover by JIM CHEUNG (AUG150787)
Hip-Hop Variant by KAARE ANDREWS (AUG150788)
Kirby Monster Variant by ERIC POWELL (AUG150789)
FOC – 09/28/15, On-Sale 10/21/15
MARVEL COMICS' BLACK PANTHER #1 HELMED BY TA-NEHISI COATES
New York Times Bestselling Author Takes on T'Challa, a.k.a. the Black Panther
New York, NY—September 23rd, 2015— Marvel is excited to announce that next spring, one of the most thought-provoking and perceptive writers today, Ta-Nehisi Coates (Between the World and Me) along with legendary artist Brian Stelfreeze, will helm a new BLACK PANTHER series, adding an exciting, erudite new voice to the All-New, All –Different Marvel lineup.
The indomitable will of Wakanda — the famed African nation known for its vast wealth, advanced technology and warrior traditions — has long been reflected in the will of its monarchs, the Black Panthers. But now, the current Black Panther, T'Challa, finds that will tested by a superhuman terrorist group called The People that has sparked a violent uprising among the citizens of Wakanda.  T'Challa knows the country must change to survive — the question is, will the Black Panther survive the change?
"Wakanda is really the light of the world, in the Marvel Universe. And yet it's a system of governance that has not advanced beyond the idea of blood-rule," says Coates.  "It's always seemed to me that T'Challa was aware of this discrepancy. Among the monarchs of Marvel –Namor and Doctor Doom for instance– T'Challa has always been distinguished to me by his discomfort on the throne, and with the problems of one-man rule. I am very much looking forward to exploring that tension."
That tension and conflict is what will fire BLACK PANTHER #1 into a no-holds-barred adventure that will demonstrate why Black Panther is one of the most powerful heroes in the Marvel Universe.
"Ta-Nehisi writes brilliantly about everything from race to politics to fatherhood to modern culture, but he's also a longtime Marvel reader. And combining his writing skills with his passion for and understanding of Marvel's characters, paired with the captivating and engaging artwork of modern master Brian Stelfreeze, has led to a truly amazing story that we can't wait for the world to read," says Wil Moss, editor of the new BLACK PANTHER series. "This story will have all the political intrigue of the best episodes of THE WEST WING and HOMELAND, but it's also going to have the trademark Marvel action and energy that Stan Lee & Jack Kirby (Black Panther's creators!) built into the foundation of the Marvel Universe. Look for some fun and unexpected Marvel villains to show up in this story, as well as an appearance or two by T'Challa's new teammates, The Ultimates."
Join us next year as Marvel continues to change the creative landscape of the comic book industry as Ta-Nehisi Coates and Brian Stelfreeze make history as the new creative team on Marvel Comics' BLACK PANTHER.
BLACK PANTHER #1 
Written by TA-NEHISI COATES
Artwork by BRIAN STELFREEZE
Cover by BRIAN STELFREEZE
On sale spring 2016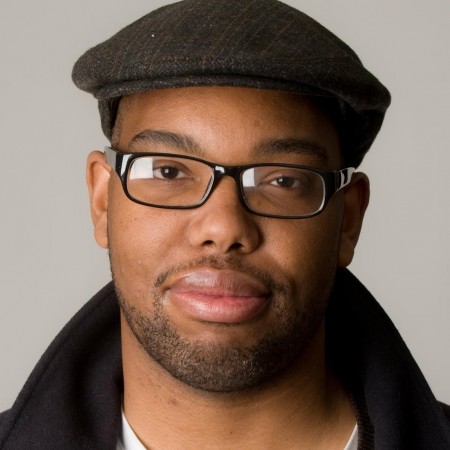 'MARVEL SUPER HERO SPECTACULAR' TAKES OVER RETAIL WITH NATIONAL CELEBRATION AND NEW MERCHANDISE
Super-Sized Multi-Platform Campaign to Debut with Tie-ins across Television, Home Entertainment, Digital, Publishing, and Merchandise Beginning September 25 
'Spectacular' also celebrates the much-anticipated retail launch of
Playmation Marvel's Avengers on October 4
Glendale, Calif. (September 23, 2015) – Following the success of last year's 'Marvel Super Hero September' campaign, Disney Consumer Products is kicking-off the second annual celebration on September 25 with five weeks of adrenaline-filled product offerings and activities for fans – including the launches of "Marvel's Avengers: Age of Ultron" on DVD and Blu-ray, and the much buzzed-about Playmation Marvel's Avengers. This year's campaign features a supercharged lineup ofpartners including Walmart, Target, Toys R Us and Party City, as well as Disney Store locations and DisneyStore.com, all of which will create programs designed to help fans celebrate their passion for all things Marvel.
Fans can expect to see a whole new lineup of products across a range of categories, including: Spider-Man Color Shock Slingers to complement the popular Avengers role play items all from Hasbro, new LEGO Spider-Man construction sets, the hot holiday toy favorite – Marvel RC Hulk Smash from JAKKS Pacific, a new Black Widow young adult novel authored by #1 The New York Times best-selling author Margaret Stohl, a personalized Marvel's Avengers: Black Ops Field Guide by Sourcebooks, and the first introduction of Marvel characters as part of the Disney Store's Tsum Tsum line of collectible plush. For mobile Marvel fans, all-new characters including Ultimate Spider-Man, Red Hulk, and Hulkbuster, along with 18 new levels of play will be available in "Mix+Smash

Marvel Super Hero Mashers
," the hit app inspired by Hasbro's popular customizable, mix-and-mash figure line – Marvel Super Hero Mashers. Additionally, October 4 sees the national launch of Playmation Marvel's Avengers, the ground-breaking system of connected toys and wearables, from Hasbro.
'Marvel Super Hero Spectacular' will extend well beyond core toys, books and consumer electronics. For collectors, Funko's Marvel Collector Corps villains-themed subscription box will be sent out in October. Diamond will debut a Marvel Animated Minimates Two-Pack Series at Walgreens and a Dr. Strange Marvel Select Figure at specialty stores.  Fans of all ages will be able to showcase their Marvel pride with new athletic footwear available at Payless and professional scooters from Madd Gear. Just in time for Halloween, new costumes from Rubie's, Disney Store, and Party City will debut allowing kids and adults to transform into their favorite Marvel Super Heroes. In supermarket aisles, fans will be treated with new Avengers and Spider-Man string cheese from Schreiber Cheese, Marvel granola bars from Conagra Foods, as well as other healthy snack options. Fans will be able to show their Marvel pride at home as well with new bedding for adults from Jay Franco available at ThinkGeek in October. And finally, Marvel Comics will publish a special one shot 'Marvel Super Hero Spectacular' comic to be sold throughout the celebration.
At Disney Store locations, on every Sunday from September 27 – October 25, kids ages 3 and up are invited to take part in one of four Marvel events, including: Art of Drawing: Captain America Shield, Art of Drawing: Spider-Man, Spider-Man Story Time and the NEW Avengers Training Academy. Times vary by location; guests should contact their local Disney Store for more details.

'Marvel Super Hero Spectacular' is taking over MarvelKids.com throughout the celebration to encourage kids and families to "activate the super in you" across key areas of Be Healthy, Be Active, Be Creative and Be Responsible. Marvel's online and social channels are joining the fun as well with fan activations including giveaways across Marvel.com and Marvel's social channels, including @StyledbyMarvel on Instagram. The entire campaign will be leveraged on social media using the hashtag #MarvelSpectacular.
To support the campaign, Marvel will execute a robust advertising and marketing program including a 30-second 'Marvel Super Hero Spectacular' commercial airing on Disney Channel, Disney XD, and Disney Store media walls. Disney XD will add more attention to the campaign by running special bumpers during its programming. There will also be 'Marvel Super Hero Spectacular' callouts during national Hasbro and Party City TV commercials running throughout the campaign period and in-theater ads as part of Hasbro's Playmation spots. 
The 'Marvel Super Hero Spectacular' celebration coincides with the launch of several Marvel TV series and DVD releases including: season three of Marvel's Agents of SH.I.E.L.D on ABC (September 29), Marvel's Avengers: Age of Ultron on DVD and Blu-ray release (October 2), and the launch of the Guardians of the Galaxy franchise site on MarvelKids.com.
On Disney XD, Marvel Super Hero Spectacular will bring exciting, all-new action-packed programming including the September 26 (9:30 p.m., ET/PT) premiere of the highly anticipated epic space adventure "Marvel's Guardians of the Galaxy." In October, "Marvel's Ultimate Spider-Man: Web-Warriors" will feature a "Contest of Champions" four-episode story arc following Spider-Man, The Avengers and The Agents of S.M.A.S.H. as they battle their greatest villains for the fate of the planet. Beginning September 25, fans can also visit DisneyXD.com/Marvel to play "Marvel Fantasy Super Heroes," a fantasy sport-like experience that invites players to assemble a team of super heroes and go head-to-head in a weekly battle arena.
"Marvel Super Hero Spectacular is a testament to the excitement for the Marvel brand and our aspirational characters," said Paul Gitter, senior vice president of licensing for Marvel at Disney Consumer Products. "We have worked closely with our licensees and retailers to develop this campaign and create an even more spectacular experience than last year."
Those looking for Marvel comic books, graphic novels, and other related merchandise, can go to comicshoplocator.com. For Marvel Super Hero Spectacular offerings, visit your local mass and specialty retailers, as well as Disney Store locations andDisneystore.com.