Coming to Disney Parks is that of an exclusive first look at Disney's "Tomorrowland." This sneak preview will give guests a first look at what they can expect to see in the film when it hits theaters on May 22, 2015.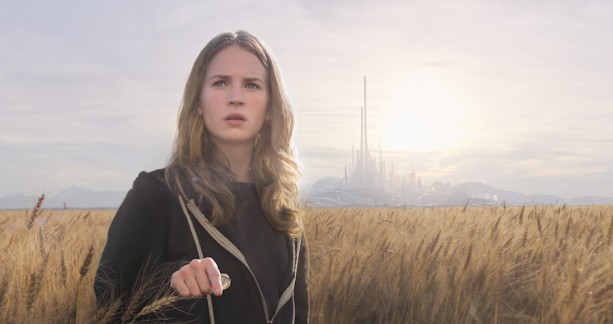 On April 17, guests at the Disneyland Resort can view the previews at the Tomorrowland Theater. In addition, an exhibit with props and artwork from the film will be featured at the Starcade.
Guests at the Walt Disney World Resort can view the preview starting April 18 at the Imagination Pavilion in Future World of Epcot. There too will also be some up close props and art concepts from the film out on display.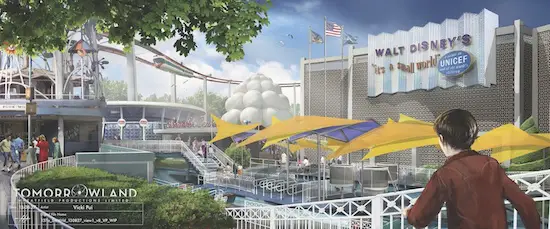 In Disney's riveting mystery adventure "Tomorrowland," a jaded scientist and an optimistic teen embark on a danger-filled mission to unearth the secrets of an enigmatic place somewhere in time and space. Directed by two-time Oscar® winner Brad Bird, "Tomorrowland" stars Academy Award® winner George Clooney as scientist and former boy-genius Frank Walker and Britt Robertson as Casey Newton. Featuring a screenplay by "Lost" writer and co-creator Damon Lindelof and Brad Bird, from a story by Lindelof & Bird & Jeff Jensen, "Tomorrowland" promises to take audiences on a thrill ride of nonstop adventures through new dimensions that have only been dreamed of.
"Tomorrowland" is in theaters on May 22.