Coming soon to the Disneyland Resort and the Walt Disney World Resort is a sneak preview of Disney's newest film, "Tomorrowland." This preview will begin in mid-April, according to the Disney Parks Blog.
Guests wishing to preview scenes from the film can do so by visiting two select locations. The Tomorrowland Theater at Disneyland Park and the Imagination Pavilion theater in Epcot will offer exclusive clips from the film.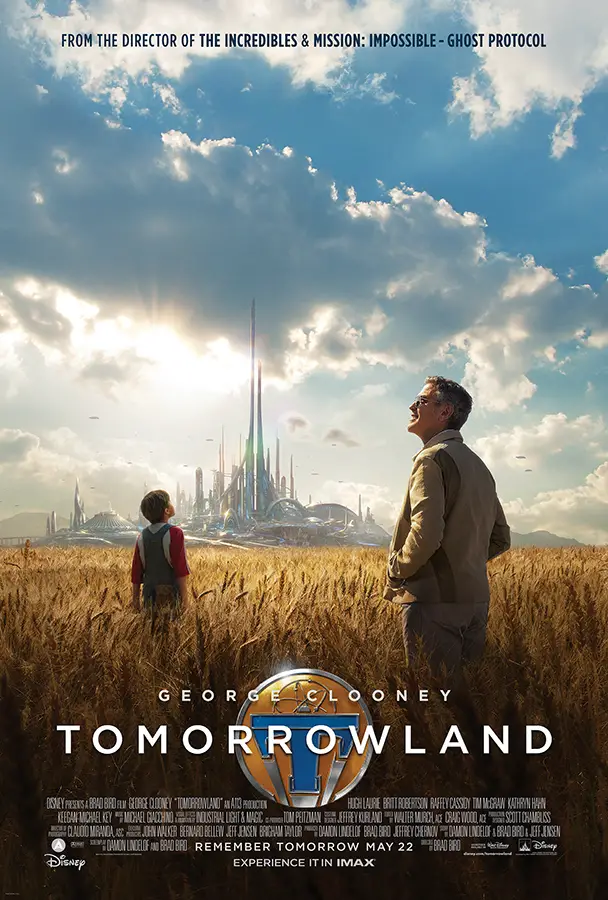 Here is a brief description of the film:
Directed by Oscar® winner Brad Bird and starring Academy Award® winner George Clooney, "Tomorrowland" tells the story of a jaded scientist and an optimistic teen who embark on a danger-filled mission to unearth the secrets of an enigmatic place somewhere in time and space. "Tomorrowland" features a screenplay by "Lost" writer and co-creator Damon Lindelof and Brad Bird, from a story by Lindelof & Bird & Jeff Jensen.
Disney's "Tomorrowland" hits theaters on May 22, 2015.
Will you be checking out this preview?