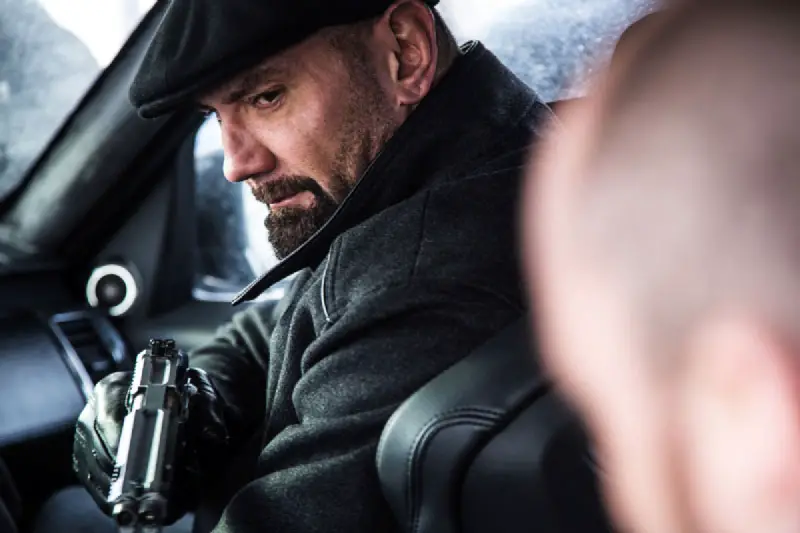 Dave Bautista recently spoke to Empire about his role as a villain in the upcoming James Bond movie Spectre. He had this to say about speaking with Mendes and getting the role as Mr. Hinx:
"When I came over to meet Sam [Mendes], I only asked two questions. I asked him if Mr. Hinx was a badass. He said, 'Yes, he's a badass.' I said, 'Well, is Mr. Hinx intelligent?' He said, 'Very.' That's what I like about Mr. Hinx. He's very well-dressed and very well-mannered. I'm not just here to fight people. He has a sense of humour. He definitely knows what a metaphor is."
It appears that this Bond henchman will not just be a thug, as has been the case with the older Bond henchmen. He will be both a fighter and also a thinking… with a debonaire air as well it appears. This definitely could make things interesting as he pursues James Bond. He will be the second in command to whoever Christoph Waltz is playing…. that apparently won't be Blofeld (Producer Barbara Broccoli insists Waltz isn't playing Blofeld). While the classic villain Blofeld apparently won't be in Spectre, other classic elements will be. This includes some action sequences and humor. In theory this should lead to a more classic Bond film.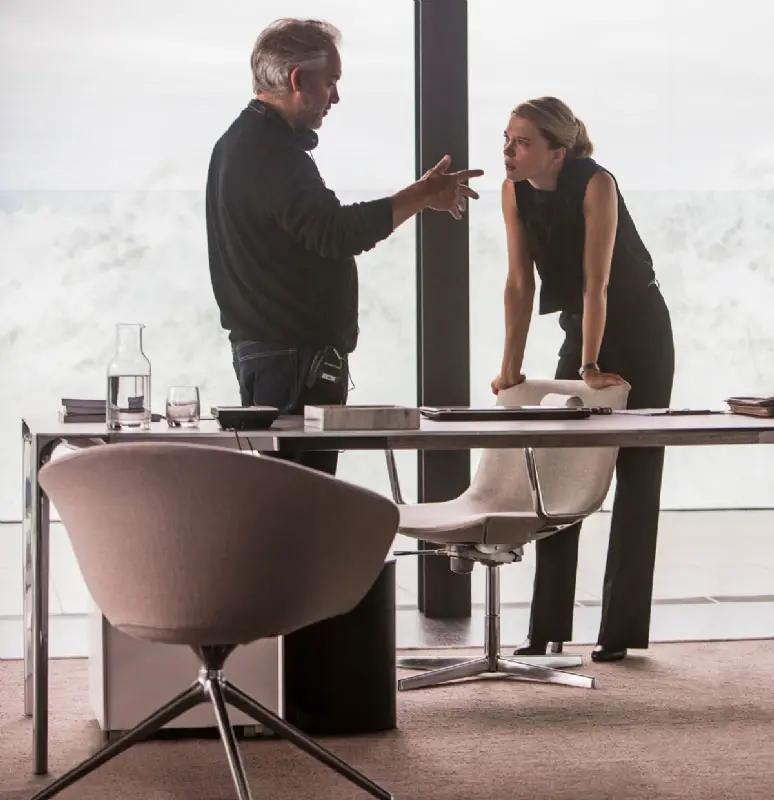 Empire also interviewed Lea Seydoux about her role as Dr. Madeleine Swann. She had this to say about her role as a Bond girl:
"I don't consider myself a Bond girl," says Seydoux. "I think I'm not really the stereotyped Bond girl. I feel quite different. You can't be like, 'Oh, James.' You have to find something else. She's not a fighter, she's a doctor," she adds. "She fights in another way."
Finally, Sony has released a video that gives a look at some of the filming along with director Sam Mendes sharing how James Bond's role has evolved as he is now the most experienced person on the team. This is an interesting twist that I really hadn't considered before and I look forward to seeing what it does in Spectre.
So what do you think of what you have seen so far with Spectre? This film has some really big shoes to fill after the success of Skyfall. I honestly don't know that it can reach the same level at the box office but I do think it will be a fun Bond film and I'm looking forward to seeing it.
Make it a GREAT day!