Thursday morning, Disney Parks Blog shared with readers some new and exciting information about the upcoming Avatar themed land. This themed land is planned to arrive at the Walt Disney World Resort's Animal Kingdom park in the coming years. With ground breaking construction back in early of 2014, imagineers are hard at work to transform guests into a brand new world.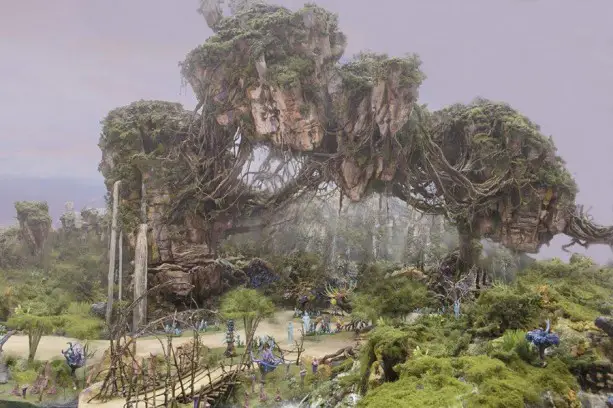 Bruce Vaughn, Chief Creative Executive, Walt Disney Imagineering shared some new insight on the current project.
This creative process has been one of the most dynamic and collaborative ones we've ever undertaken. It began when our then-Chairman of Disney Parks and Resorts proposed to James Cameron that together we might recreate the world of Pandora at Disney. Since that time, our creative development team, led by Joe Rohde, has been working hand-in-hand with Jim, Jon Landau and their team of artists and designers at Lightstorm on every aspect of this project—from overall design to the smallest—yet crucially important—details. And along each step of this process, Tom, as well as Disney CEO Bob Iger have been actively involved in helping guide the creative vision that is shaping the extraordinary world we're building.
Also shared was a brief clip on some of the behind the scenes work.
With this new sneak peek at some of the work being done, what are your thoughts and expectations for the coming Avatar themed land?