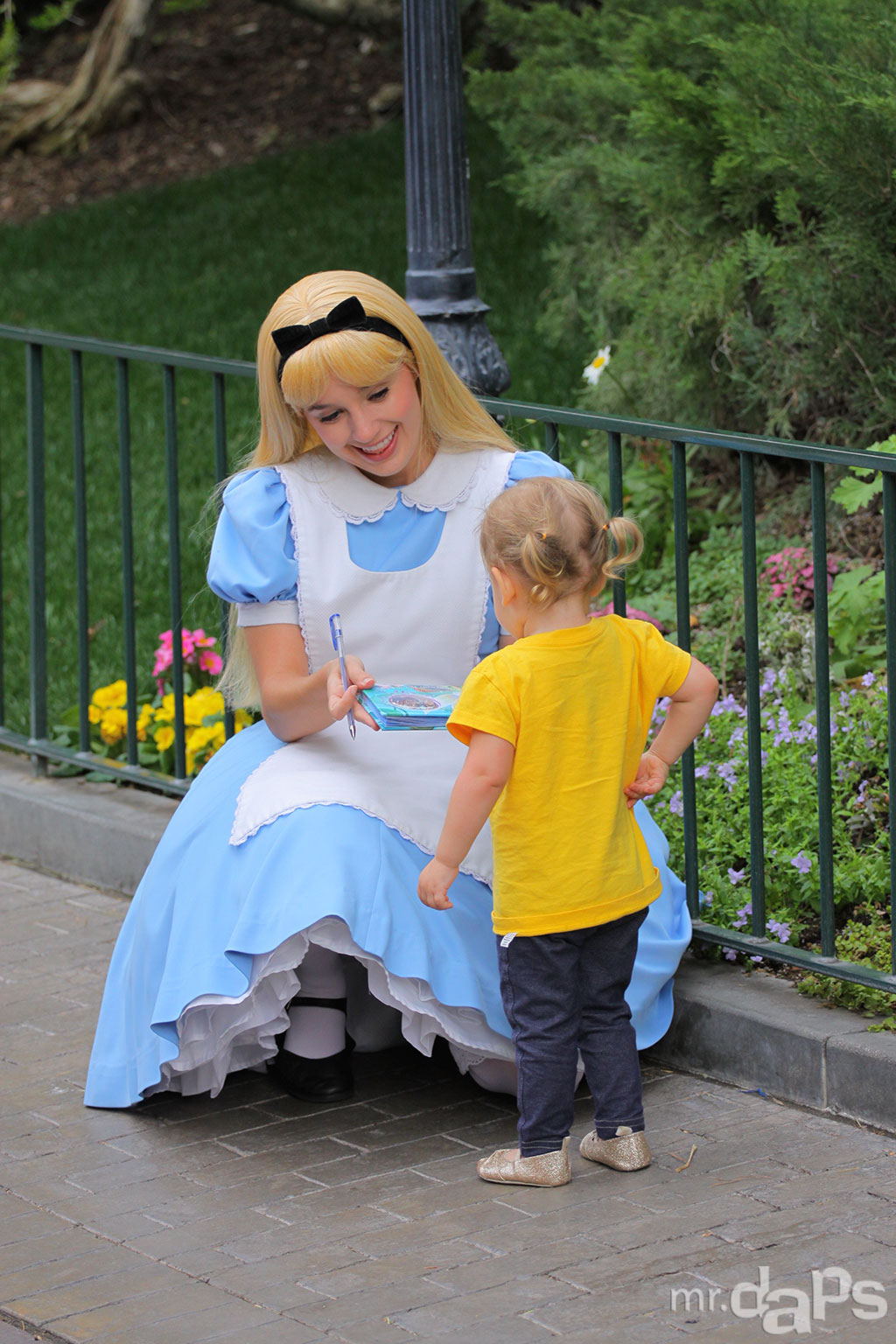 One of my favorite things to observe at Disneyland are the magical interactions that happen daily throughout the Resort between kids of all ages and characters. On Sunday I was able to observe an adorable interaction between Alice in Wonderland and the girl in yellow. She was completely enthralled with Alice in her own little way. Those are the moments I love. They are the moments when a guest sees the character they see in the movies jump out of their imagination and into real life at Disneyland. I really think this is when Disney characters are at their most magical and the Disney magic is most alive. It is bringing the magic of the movies into the bricks and mortar 'reality' created by Walt Disney that is Disneyland.
There are so many different characters making so many magical moments at the Disneyland Resort. Today I give a hat tip to each and every one of them and thank them for all that they do. They really do bring the magic to life each and every day and for that I'm thankful.
Who is your favorite character to visit when you go to Disneyland?
Make it a GREAT day!