Some new Sherlock set photos reveal that Sherlock Holmes, John Watson, and Mary dressed as the 1890's versions of themselves. What the bigger picture of this scene being shot at the Gloucester Cathedral is currently unknown. What is known is that there is more Sherlock in the pipeline. It is believed that these photos will be for the Christmas Special. At this point it is also unknown how much of the Christmas Special will take place in the 1890's era outfits. It also isn't known if this is a flashback, dream, time travel?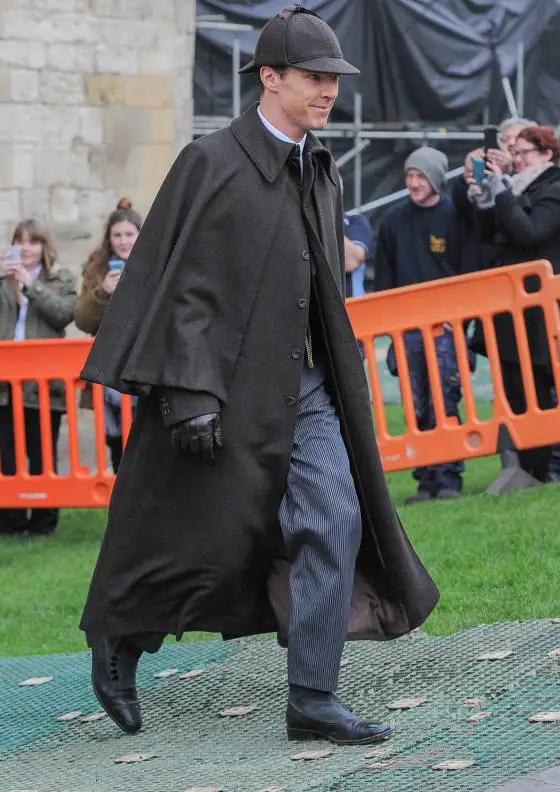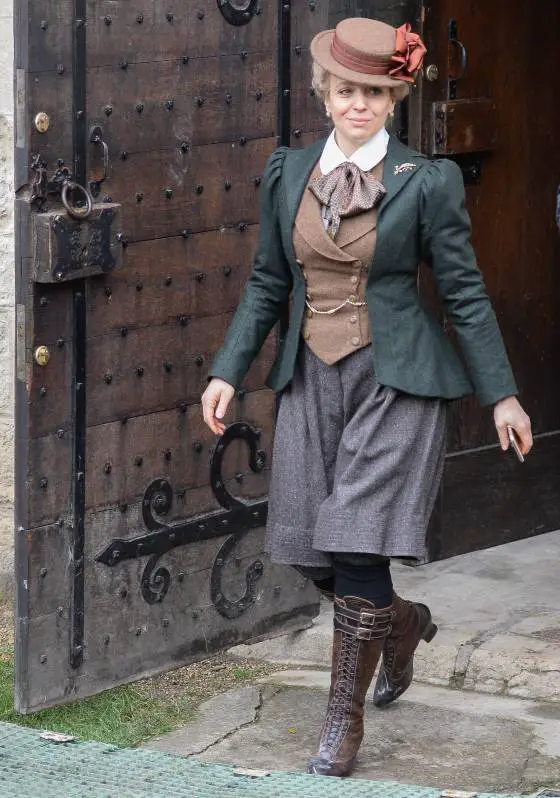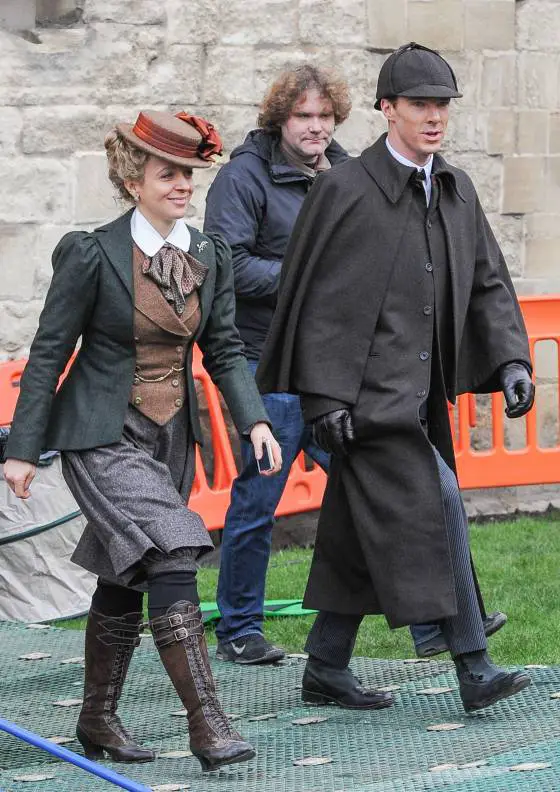 Sherlock stars Benedict Cumberbatch as the title character, Martin Freeman as Dr. John Watson, and Amanda Abbington as his wife Mary. It is believed that this one off Christmas Special will be released sometime later this year (maybe around Christmas) in the UK and hopefully reach the USA without too much delay. Series (season) 4 should be released sometime in 2016, again with the release usually happening in the UK first and then making its way to the USA.
What do you think of these photos? Why do you think they are dressed in this way?
Make it a GREAT day!