The release of Disney's Into the Woods is just around the corner. In theaters this Christmas Day, experience the classic fairy-tale stories you have come to know in a new way. The El Capitan Theater in Hollywood is offering tickets for the film, before the film's release.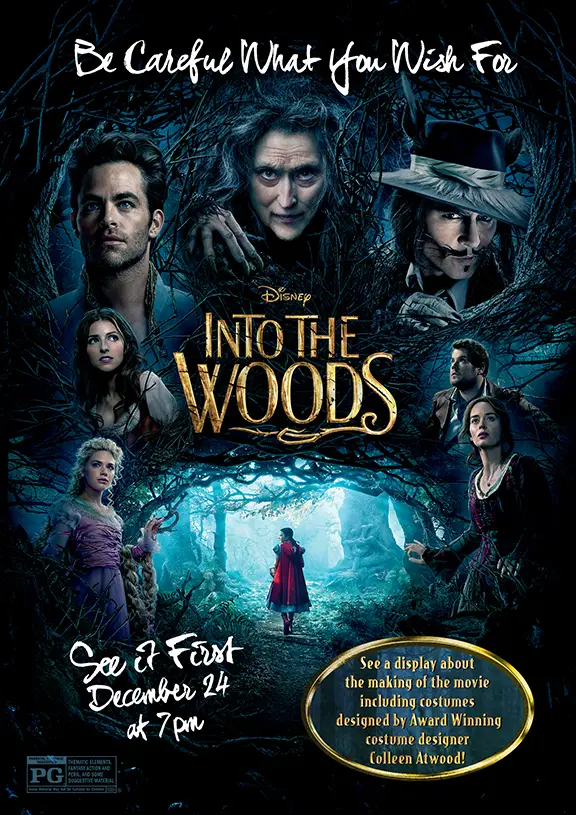 On December 24, at 7 PM, the El Capitan Theater will present the film before its official release date. If you are not able to make it that day, do not worry. For a limited time, Into the Woods will be presented from December 25 through January 11 at this location.
In addition to the film, there will also be a costume mixer. Here, guests will get a chance to show off their costumes and check out the displays before other guests arrive. To take part in this mixer, a different ticket must be purchased. The costume mixer will begin before the 8 PM showing of Into the Woods.
If you would like to know more or would like to purchase tickets, please visit the El Capitan website by clicking here.