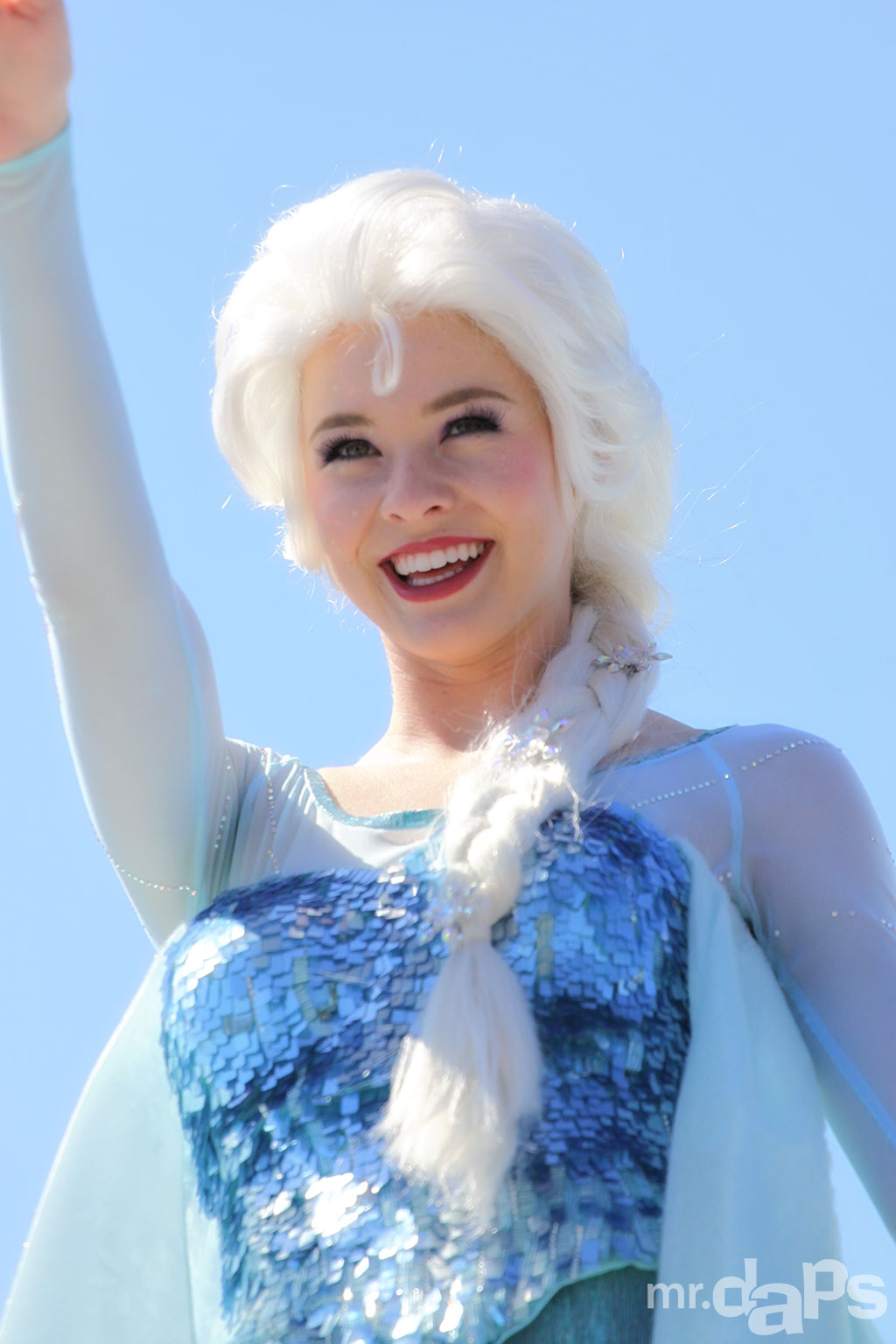 A new fan favorite at the Disneyland Resort is the Frozen pre-prade. Throughout the summer this pre-parade has been delighting fans of Frozen who don't want to wait the multiple hours it takes to meet them at their location in Fantasyland. It also has become a fun and quick way to get photos of Elsa and Anna as they glide along the parade route on the icey float. If you haven't seen them yet, you can watch the video here:
What do you think of my photo?
Make it a GREAT day!