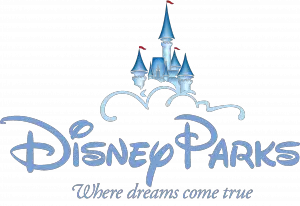 PRESS RELEASE: BURBANK, Calif. (July 31, 2014) – Today Walt Disney Parks and Resorts announced it has named Philippe Gas general manager of Shanghai Disney Resort, and Tom Wolber président of Euro Disney S.A.S., the management company of Disneyland Paris.
"One of our greatest assets is the global strength of our teams," said Tom Staggs, chairman of Walt Disney Parks and Resorts.  "Both Philippe and Tom are seasoned Disney veterans with a tremendous combination of leadership skills, business acumen, and international experience that will help ensure that we carry on our legacy of creating unforgettable experiences for our guests.  They bring an incredible depth of operational experience to their respective roles and are well positioned to contribute to the future success of Shanghai Disney Resort and Disneyland Paris."
Gas has more than two decades of experience in a number of key leadership positions around the world, including significant experience throughout Asia-Pacific where he led human resources for The Walt Disney Company, overseeing the strategy for thirteen countries in Asia.   Under his leadership as président of Euro Disney S.A.S., Disneyland Paris solidified its position as Europe's most popular tourist destination.  Philippe oversaw the renegotiation of the land development plan between the resort and the French state and helped finalize the partnership for Villages Nature, Europe's leading eco-tourism destination.  Throughout his career, Gas has maintained strong relationships with government and community partners.
Wolber returns to Disneyland Paris, which he helped to open in 1992 and brings more than 20 years of wide-ranging operations experience including leadership positions at Disney Cruise Line, Disney Vacation Club and both Walt Disney World Resort and Disneyland Paris. He most recently served as the head of Walt Disney World Resort and Transportation Operations, overseeing all of the 28 resort hotels and the property's extensive transportation network.  He has also overseen a number of complex expansion projects, including the successful launch of the Disney Dream and Disney Fantasy cruise ships and was instrumental in the Disney Springs master plan and the continued growth of Walt Disney Parks and Resorts' sports business.
Both appointments are effective in September.
### 
About Walt Disney Parks and Resorts
Walt Disney Parks and Resorts are where dreams come true. Nearly 60 years ago, Walt Disney created a new kind of entertainment families could experience together, immersed in detailed atmospheres and vibrant storytelling. His vision now includes a collection of five of the world's leading family vacation destinations – Disneyland Resort, Anaheim, Calif.; Walt Disney World Resort, Lake Buena Vista, Fla.; Tokyo Disney Resort, Urayasu, Chiba, Japan; Disneyland Paris, Marne-la-Vallée, France; and Hong Kong Disneyland Resort, located on Lantau Island. A sixth resort, Shanghai Disney Resort, is currently under construction in Pudong New District, Shanghai. In addition, Walt Disney Parks and Resorts includes the world-class Disney Cruise Line; Disney Vacation Club; Aulani, A Disney Resort & Spa; Adventures by Disney, a guided group vacation experience to some of the world's most popular destinations; and Walt Disney Imagineering, which creates and designs all Disney parks, resorts and attractions.
Forward Looking Statements: Certain statements in this press release may constitute "forward-looking statements" within the meaning of the Private Securities Litigation Reform Act of 1995. These statements are made on the basis of management's views and assumptions regarding future events and business performance as of the time the statements are made. Management does not undertake any obligation to update these statements. Actual events may differ materially from those expressed or implied. Such differences may result from actions taken by the Company, as well as from developments beyond the Company's control, including international, political, health concern and military developments and changes in domestic and global economic conditions that may affect our businesses generally. Additional factors are set forth in the Company's Annual Report on Form 10-K for the year ended September 28, 2013 under Item 1A, "Risk Factors," and subsequent reports.