World of Frozen — the world's first Frozen themed land — is opening its gates, and there's so much excitement that there's a lot to keep track of.
Luckily, we're here to help to sort through the blizzard of information.
The Frozen franchise — which tells the story of Queen Anna and Elsa — is one of Disney's most popular and beloved franchises. It debuted 10 years ago with 2013's Frozen and was followed by 2019's Frozen 2 — two of the most successful animated films of all time. The franchise has also created iconic songs like Let it Go, fun attractions and stylish merchandise. Frozen is also an example of the huge library of stories Disney can bring to life via its Experiences segment.
"The Frozen franchise is one of the most successful in Disney history and it's a testament to the power of great storytelling, which is the foundation of The Walt Disney Company," Bob Iger, Chief Executive Officer of The Walt Disney Company, said.
Now the storytelling of Frozen has come to life in a brand-new way that allows guests to visit the wondrous world of Arendelle.
Here's what you need to know about World of Frozen:
What is World of Frozen?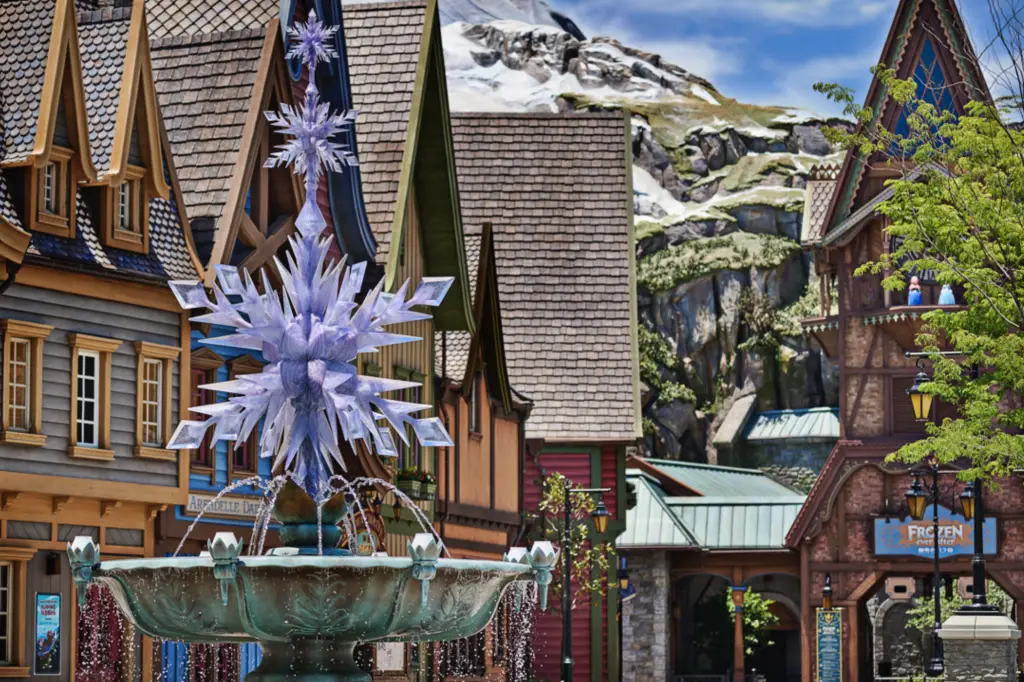 World of Frozen is a Frozen themed land that fully immerses guests into the world of the films during the celebration of Summer Snow Day. Yes, a real life Arendelle — the kingdom and home of Queen Anna and Elsa. 
The land includes many of the famous locales from the film — everything from Arendelle Caste to Friendship Fountain to the Clock Tower in which Anna danced with Prince Hans in the original film — as well as the other sights, sounds, tastes, and characters from the frosty yet summery story that has enchanted millions.
Where is World of Frozen?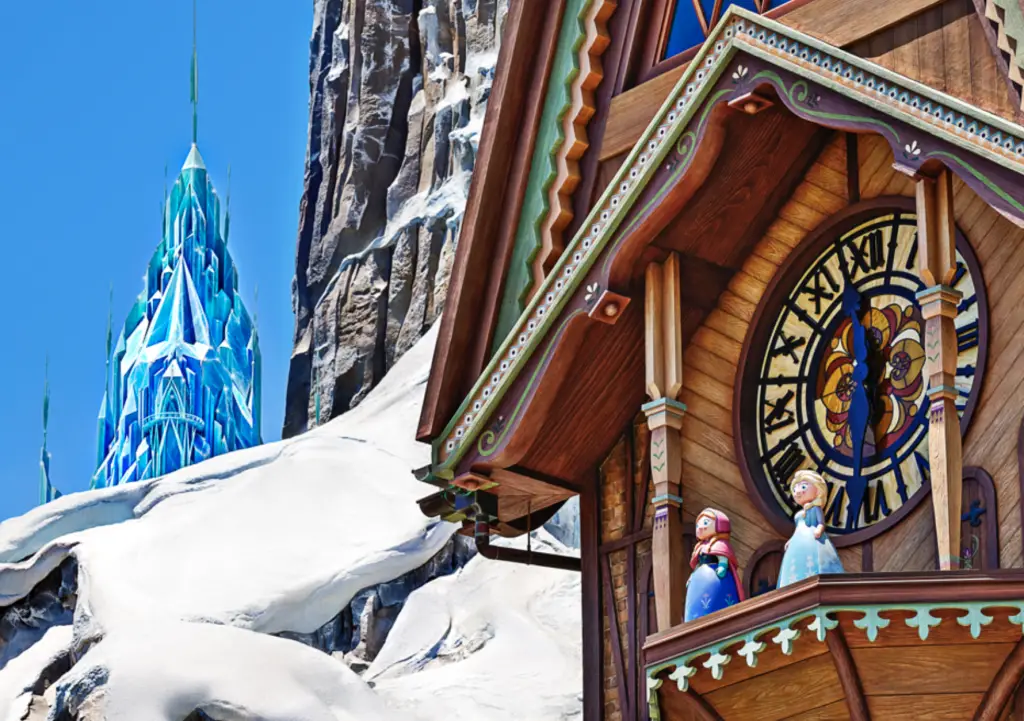 The new land is located at Hong Kong Disneyland Resort.
When is World of Frozen opening?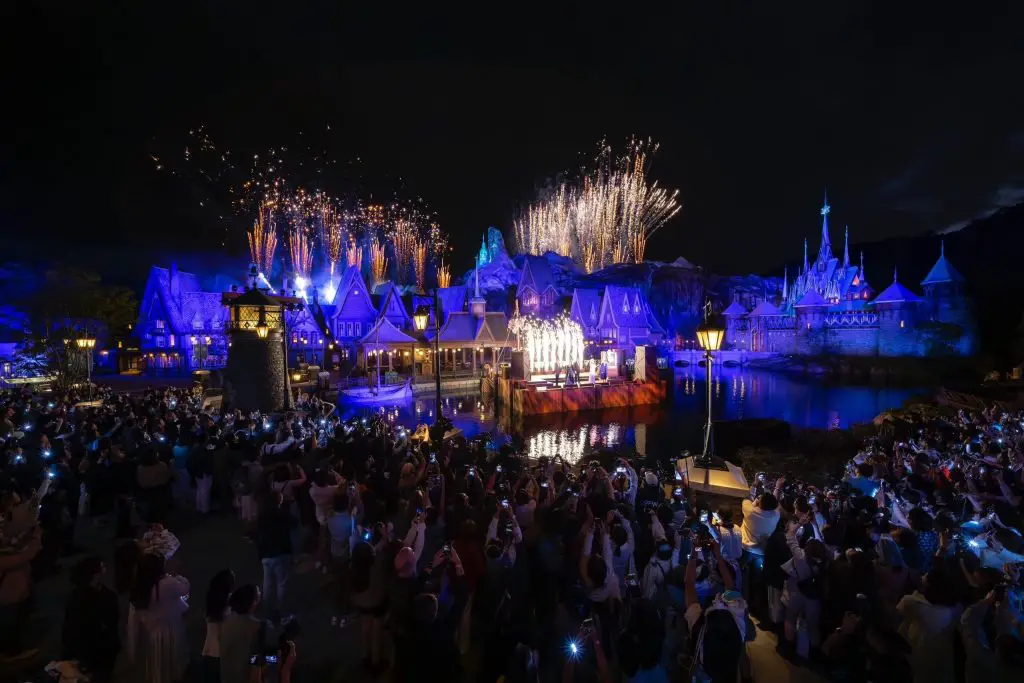 World of Frozen officially opens on November 20.
On November 16, the land held A Spectacular Celebration of World of Frozen to commemorate the opening. The celebration included special guests such as Iger, Josh D'Amaro (Chairman, Disney Experiences), Jill Estorino (President and Managing Director of Disney Parks International), Michael Moriarty (Managing Director of Hong Kong Disneyland Resort), and Jennifer Lee (Chief Creative Officer of Walt Disney Animation Studios and Oscar® -winning writer/director of Frozen and Frozen 2).
"Our Imagineers worked with the team at Disney Animation to ensure every detail is just right," D'Amaro said. "World of Frozen transports you to another world, where you can have fun with your loved ones and make some incredible memories together."
Who can you meet at World of Frozen?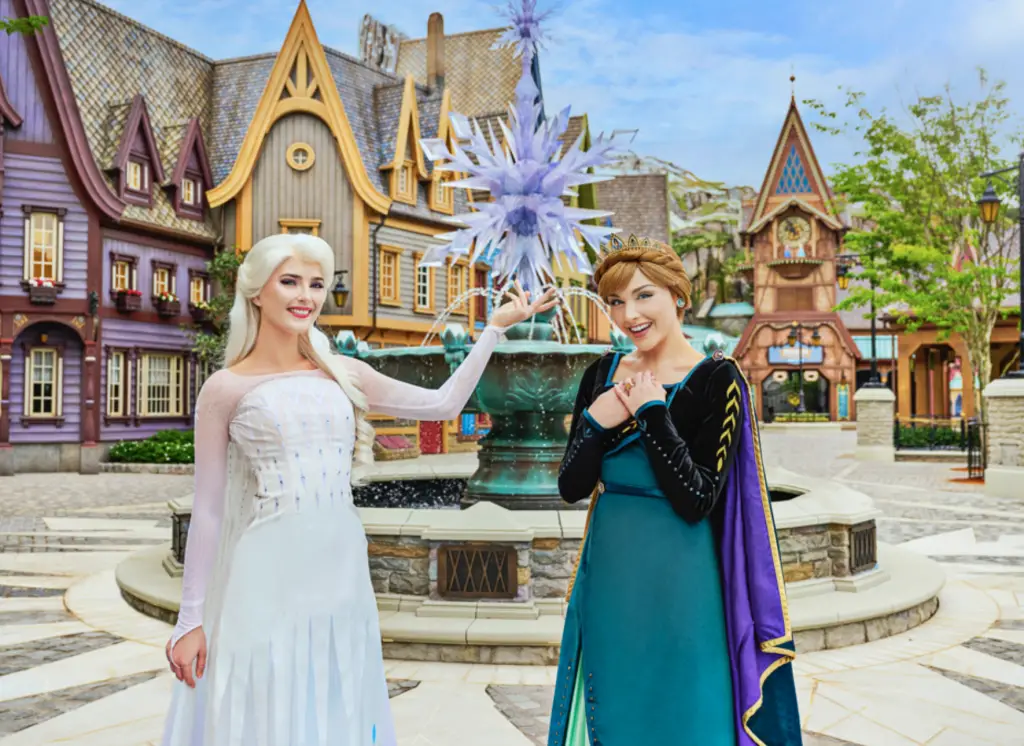 Anna, Elsa, and many of their Frozen friends will be at World of Frozen — such as the delightful Mossie the Troll.
What attractions are in World of Frozen?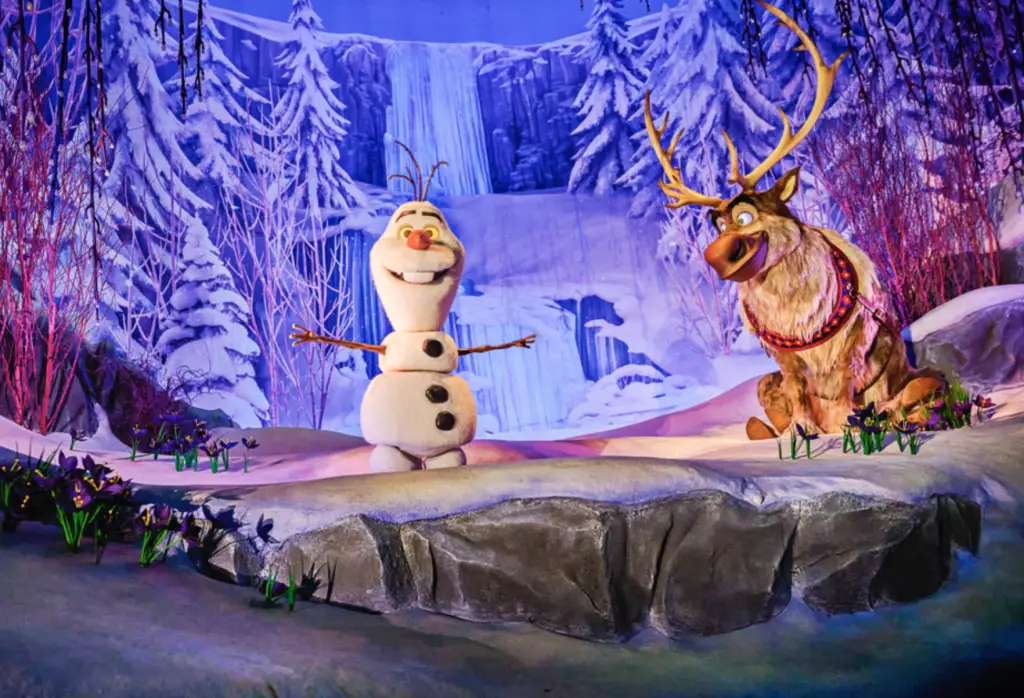 Two of the most notable attractions at World of Frozen are Frozen Ever After and Wandering Oaken's Sliding Sleighs. Frozen Ever After takes guests on an adventure to see Elsa at her Ice Palace and Wandering Oaken's Sliding Sleighs gives you a rollicking ride with beautiful views of the land.
"We could not have dreamt that one day, we would have the opportunity to walk through and truly experience the kingdom of Arendelle as we all are today," Lee said at the celebration. "I stand here — representing all of our artists who have worked together to create the Frozen films — inspired and amazed."