A new short will be shown on the water screens of Paradise Bay with World of Color – Season of Light. This new water short will be have Asha and Star take guests on a journey that is accompanied by the song This Wish from the film. It will include animated projections, beautiful fountains that are synchronized to music, dazzling lasers, and also sparkling lighting effects. All of these come together to tell the story of how stars can guide, inspire, and remind everyone to believe in possibility. This animated water short will be shown before World of Color – Season of Light nightly starting today for a limited time. Disney's Wish arrives in theaters on November 22, 2023.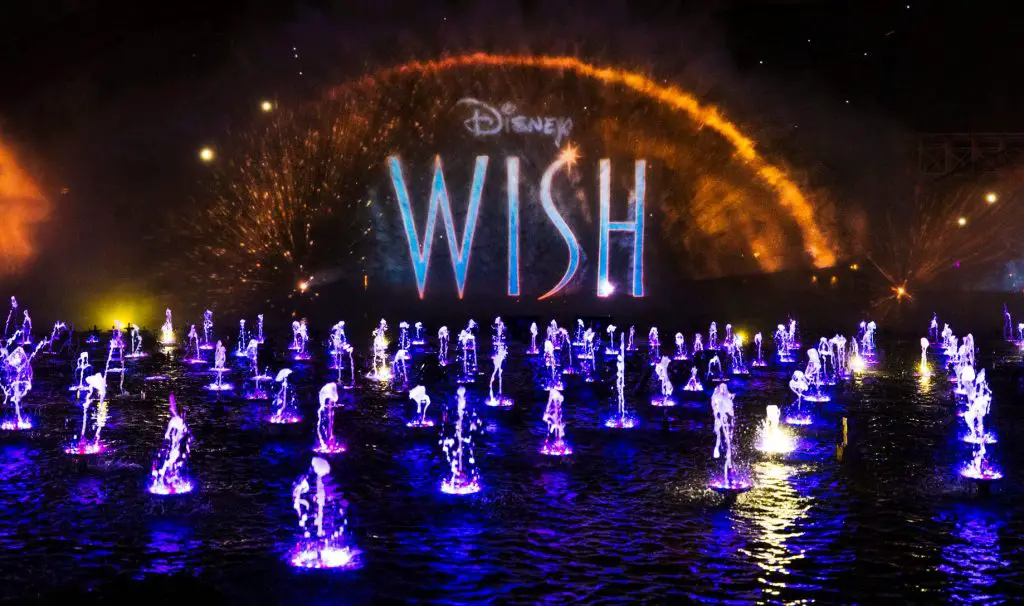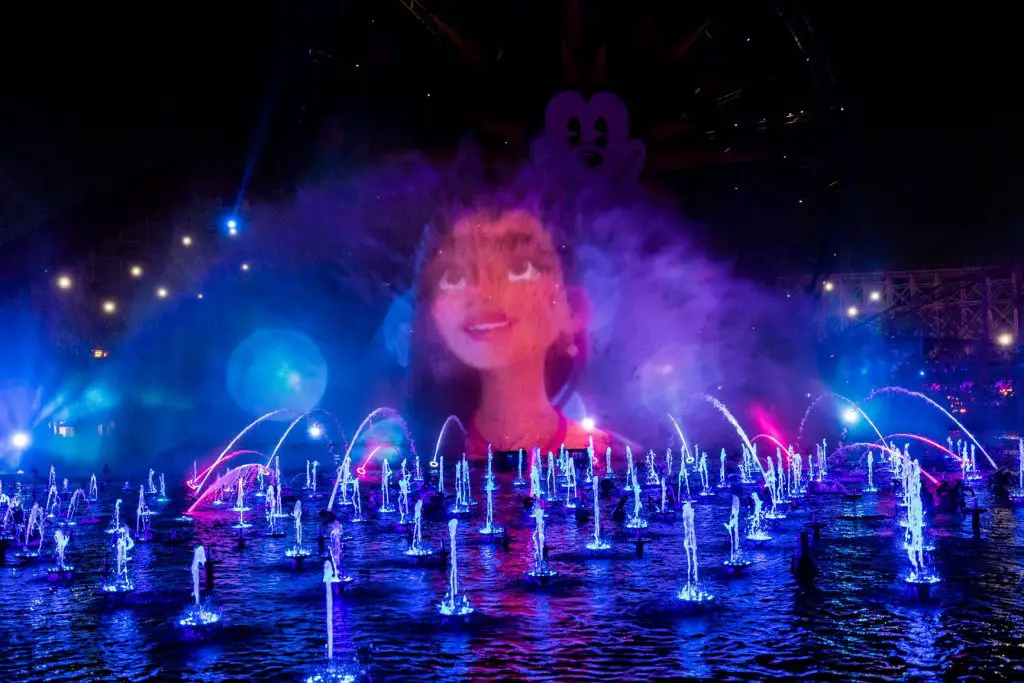 Disney's Wish Official Description
Walt Disney Animation Studios' "Wish" is an all-new musical-comedy welcoming audiences to the magical kingdom of Rosas, where Asha, a sharp-witted idealist, makes a wish so powerful that it is answered by a cosmic force—a little ball of boundless energy called Star. Together, Asha and Star confront a most formidable foe—the ruler of Rosas, King Magnifico—to save her community and prove that when the will of one courageous human connects with the magic of the stars, wondrous things can happen. Featuring the voices of Academy Award®-winning actor Ariana DeBose as Asha, Chris Pine as Magnifico, and Alan Tudyk as Asha's favorite goat, Valentino, the film is helmed by Oscar®-winning director Chris Buck ("Frozen," "Frozen 2") and Fawn Veerasunthorn ("Raya and the Last Dragon"), and produced by Peter Del Vecho ("Frozen," "Frozen 2") and Juan Pablo Reyes Lancaster Jones ("Encanto"). Jennifer Lee ("Frozen," "Frozen 2") executive produces—Lee and Allison Moore ("Night Sky," "Manhunt") are writers on the project. With original songs by Grammy®-nominated singer/songwriter Julia Michaels and Grammy-winning producer/songwriter/musician Benjamin Rice, plus score by composer Dave Metzger, "Wish" opens only in theaters on Nov. 22, 2023.
What do you think about this new water short for Disney's Wish being shown ahead of World of Color – Season of Light? Are you excited to see it? Share your thoughts and opinions in the comments below!