The newest one-of-a-kind retreat on Disney Cruise Line is the island of Eleuthera in the Bahamas, home of Disney Lookout Cay at Lighthouse Point. Once guests step foot on this breathtaking island destination, they will discover a celebration of Bahamian storytelling, artistry and culture.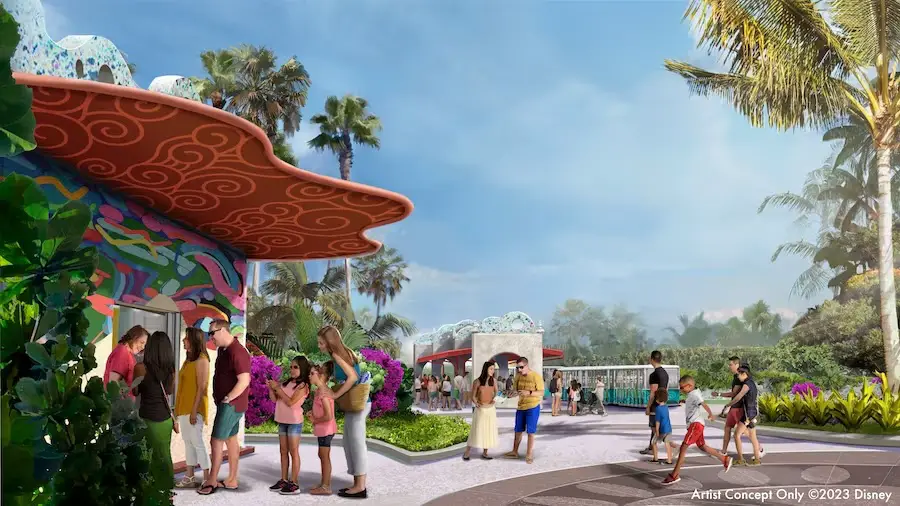 As you begin to discover the Lookout Cay, you'll come across the arrival point known as Mabrika Cove. "Mabrika" means "welcome" in Taino, the language of the Lucayans, who are considered the indigenous people of The Bahamas. Although the language is no longer used, a few words remain – one of them being "Mabrika." At this colorful arrival point, guests will immediately experience the warmth of Bahamian culture.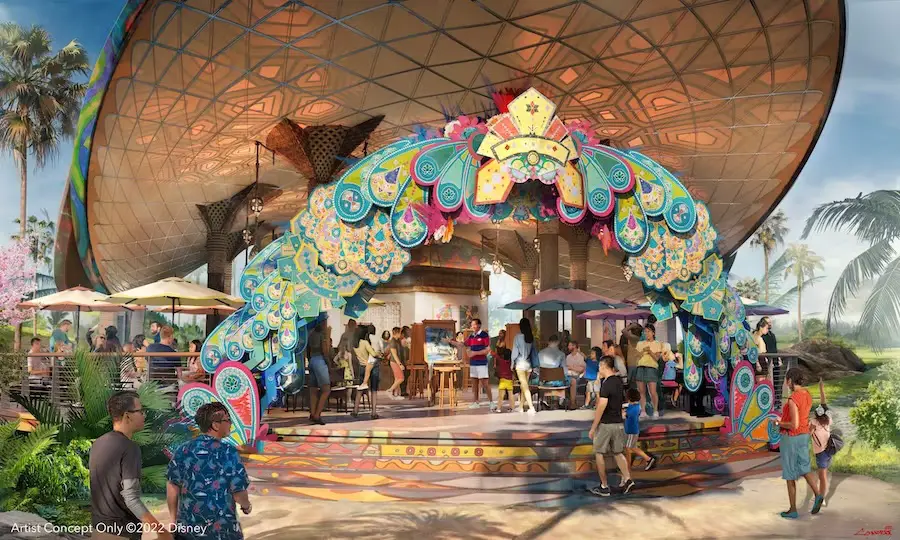 The most festive space on the island is guaranteed to be the Goombay Cultural Center. This area will embody the essence of "Junkanoo," a Bahamian festival filled with joyous music and vibrant parades that will come to life in many ways across Disney Lookout Cay at Lighthouse Point. Goombay is one of the traditional music styles of The Bahamas, which involves singing, dancing and drumming. The brilliantly colored cultural pavilion and its Junkanoo-inspired arch will invite guests to embrace the traditions of The Bahamas, along with the sights, sounds and spirit of the country's signature festival.
Of course, there will be plenty of family entertainment on Lookout Cay at Triton's Trumpet Stage. The gazebo's name is inspired by one of the stunning natural wonders found among the Bahamian beaches – a large, spiraled seashell commonly called "Triton's Trumpet." This area is inspired by King Triton from the animated classic "The Little Mermaid."
While at Lookout Cay, you can't forget about shopping. Treasures of Eleuthera will be the place to shop, and will feature locally made gifts and artisan crafts. The shop will spotlight Bahamian artists through an array of unique items that families will be able to bring home with them as a special keepsake.
For those wondering, there will be an adults-only space at Lookout Cay. Serenity Bay will be a relaxing retreat exclusively for adults 18 years of age and older. For those who have sailed with Disney Cruise Line before, you might recognize Serenity Bay as a must-visit location on Disney Castaway Cay. At Disney Lookout Cay, Serenity Bay will feature a tranquil beach experience with a dining area and private cabanas available for reservation.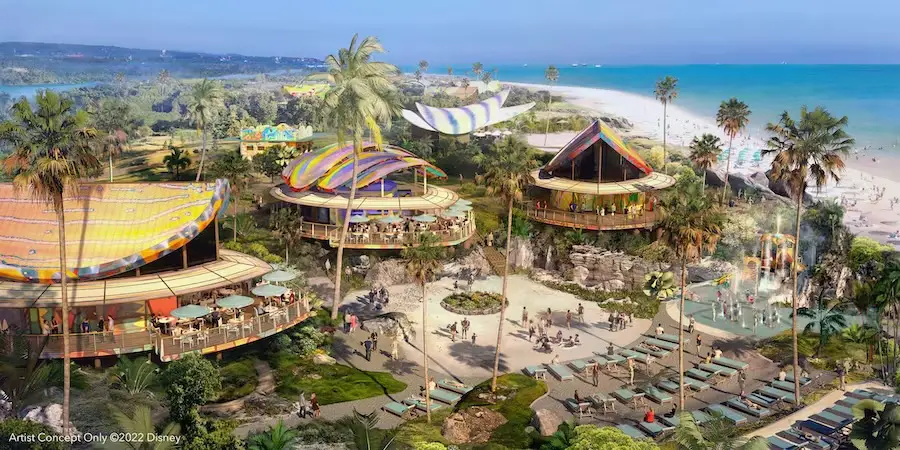 Relaxation, breathtaking nature, cultural celebrations, and Disney entertainment for all? It's now time to pack your bags for when this island destination debuts in summer 2024! In case you missed it, sailing on Disney Magic and Disney Fantasy in June 2024 will be among the first sailings that will visit Disney Lookout Cay at Lighthouse Point.
There is so much more in store for this incredible Bahamian retreat! Keep following Daps Magic for more details coming soon.
Book your Disney Cruise Line voyage to Disney Lookout Cay at Lighthouse Point through Mouseways Travel, the Official Travel Partner of Daps Magic!