Guardians of the Galaxy: Cosmic Rewind at EPCOT at Walt Disney World will be honored with a prestigious Thea Award for Outstanding Achievement – Attraction in 2024 by the Themed Entertainment Association (TEA). The TEA Awards are internationally recognized and acknowledge exceptional achievements in the themed entertainment industry and celebrate the creative teams who bring immersive experiences to life.
"On behalf of all Imagineers, I would like to thank TEA for this tremendous recognition of Guardians of the Galaxy: Cosmic Rewind, and for continuing to drive the themed entertainment industry forward," said Barbara Rouza, President of Walt Disney Imagineering. "As our Imagineering teams push the boundaries of creative storytelling in innovative and exciting ways, it's always the highest honor for our work to be recognized by friends and colleagues from around the world."
Since its opening in October 1982, EPCOT has been a beacon of innovation and imagination, and this tradition continues to be carried forward with a spectacular new addition to the Park. This innovative attraction blasts guests off on an intergalactic chase and is the longest fully enclosed coaster in any Disney Park. It also offers several "firsts," including the first reverse launch for a Disney coaster and the first Disney Omnicoaster ride system, where vehicles make controlled rotations so guests are always immersed in the action. As a result, Disney Imagineers continue to push the boundaries of storytelling and technology which creates an experience that perfectly captures the "grandiosity" and fun of the Guardians of the Galaxy.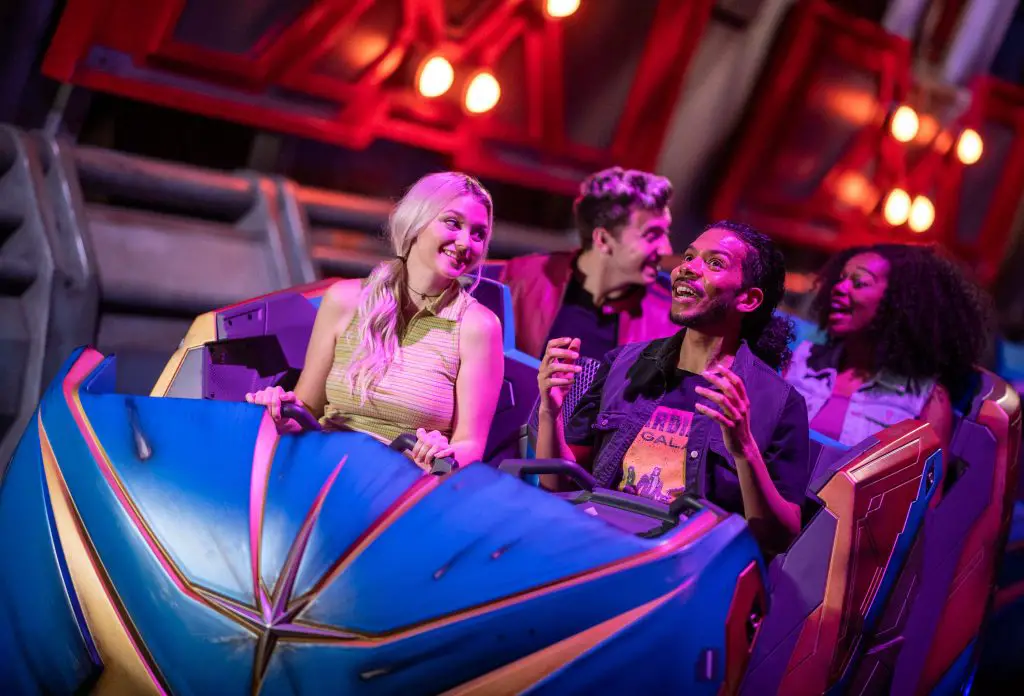 "Congratulations to Walt Disney Imagineering on this well-deserved recognition," said Jeff Vahle, President of the Walt Disney World Resort. "A highlight of our EPCOT transformation, Guardians of the Galaxy: Cosmic Rewind combines the Disney hallmark of great storytelling with a ride experience that literally has guests coming back for more."
Other Disney Thea Award winners over the years have included Star Wars: Galactic Starcruiser at Walt Disney World, Mickey & Minnie's Runaway Railway at Disney's Hollywood Studios, Star Wars: Rise of the Resistance at Walt Disney World and Disneyland Resorts, Star Wars: Galaxy's Edge at Disneyland Resort, Nemo & Friends SeaRider at Tokyo Disney Sea in Japan, Avatar Flight of Passage at Disney's Animal Kingdom, Pandora – The World of Avatar at Disney's Animal Kingdom, Frozen Ever After at EPCOT, and Guardians of the Galaxy – Mission: BREAKOUT at Disney California Adventure Park.
On behalf of Daps Magic, we are proud of all the Imagineers and partners who created an out-of-this-world experience for our guests, and congratulations to all Thea Award recipients.