On Friday, November 10, 2023, a new stage and lawn area opened in the west end of Downtown Disney District. This comes as the Downtown Disney District continues to be transformed. It is expected to be completed by the holidays in 2024. The space will be a location for various groups to entertain, events to happen, and other things.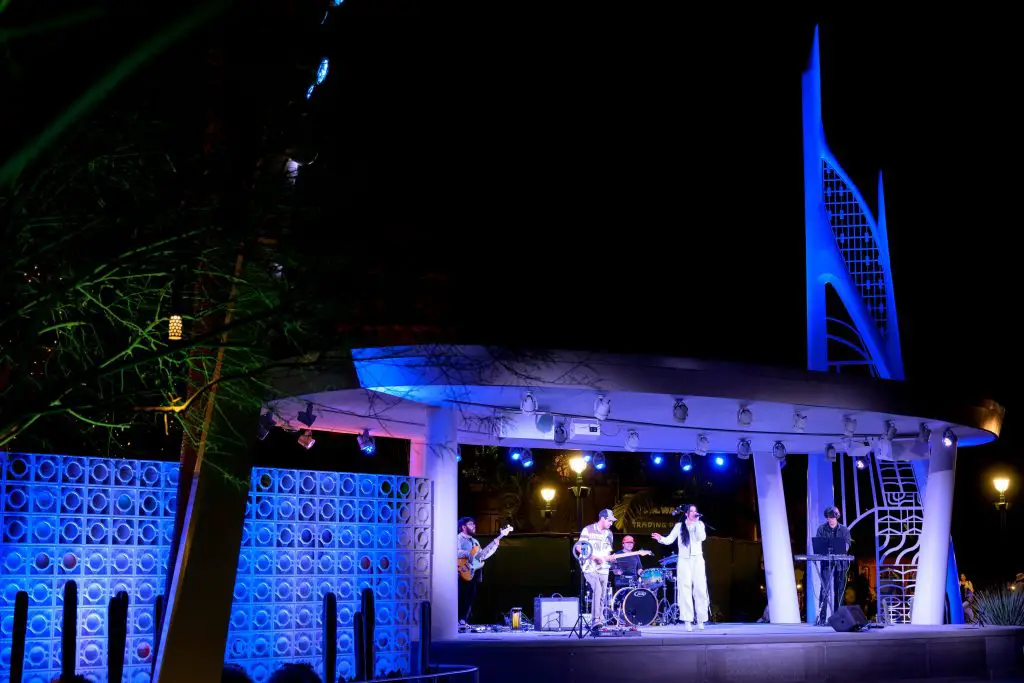 Along with the new stage and viewing lawn, there are also new restaurants coming to the west end as well. This includes Din Tai Fung and the Parkside Market area. These will all definitely popular spots once open in Downtown Disney District. More about them can be found here.
The transformation of Downtown Disney District at the Disneyland Resort is expected to be completed by the holidays in 2024. Daps Magic will continue to follow this story and provide updates throughout the process. To see all of the construction updates that Daps Magic has documented through this transformation progress, visit the GUIDES page on Daps Magic. It shows both these construction updates, the weekly Refurbishment Report, and other information!
What do you think of this new stage and lawn area at Downtown Disney District? Have you checked it out yet? Are you looking forward to? Share your thoughts and opinions in the comments below!