Work continues on outside of Palm Springs, California on Cotino, the First Storyliving by Disney Community. As progress continues, more details continue to trickle out about this first community of its kind. The newest reveal gives a look at what the home designs for Cotino will be. Walt and Lillian Disney would visit the greater Palm Springs area where they had a house that they utilized as a retreat. Now this new community in Rancho Mirage will give future residents the chance to the same. It is currently in pre-sales launch with pre-sales appointments beginning today, which is why more details are being shared.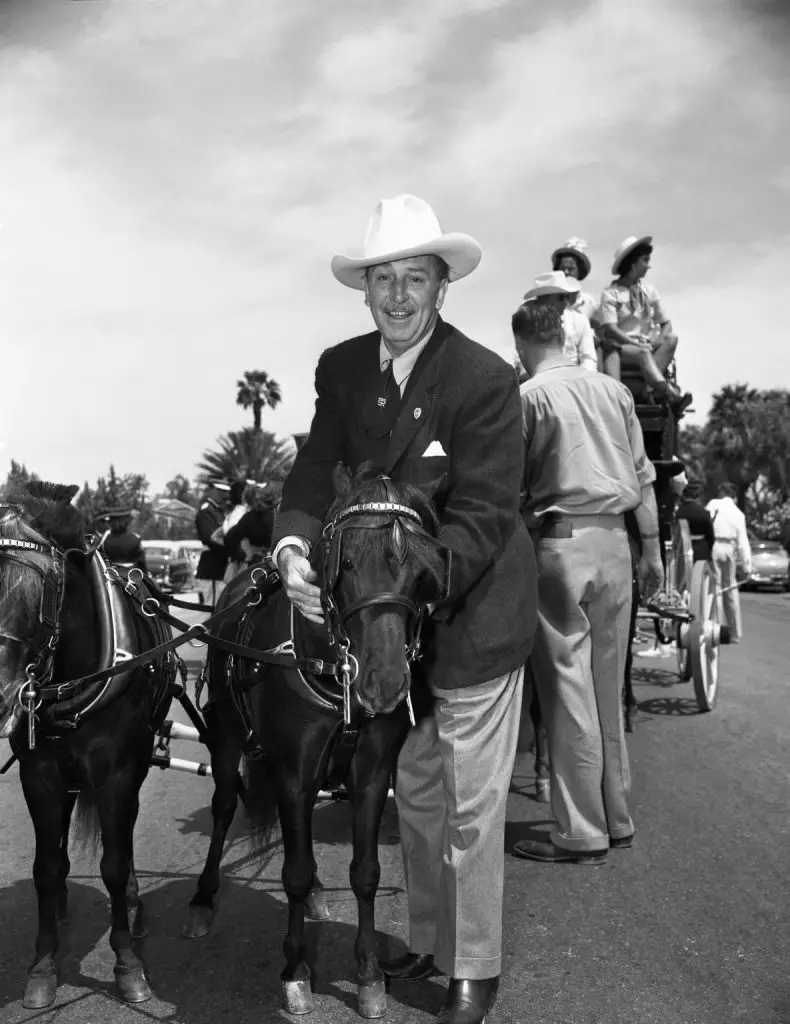 "Today marks an important next step toward fulfilling our vision for Storyliving by Disney as we bring our company's legacy of placemaking, attention to detail and guest service to life like never before," said Claire Bilby, senior vice president and general manager of Disney Signature Experiences Emerging Businesses. "The Cotino community will celebrate everything Walt Disney loved about this valley – stunning landscape, rich history, friendly neighbors and a rejuvenating spirit – all while adding extra touches of magic only Disney can deliver. We can't wait for residents to experience this special place where they will be inspired to live their very best lives."
There are several options that will be a part of the initial sale release. Each of these will have limited availability and be from award-winning building Shea Homes. There will be options available for buyers of all ages. The Longtable Park area will be dedicated to 55+ adults. Shea Homes will be offering floorplans specifically designed for for the Cotino community on 50-and 60-foot-wide home sites. On the 50-foot home sites as part of the Cottage Collection there will be three different floorplans. This will include one single and two story models that range from around 2,260 – 2,820 square feet. On the 60-foot home sites that are a part of the Grand Collection, there will be four different floorplans. These will have one and two-story models ranging from approximately 2,780 – 3,730 square feet. These floorplans include designs with both flex and loft spaces. They will also encourage indoor-outdoor living with entry courtyards and covered terraces to help residents be immersed in the beauty of the region. Davidson Communities and Woodbrige Pacific Group will be releasing additional sing-family home sites throughout 2024.
Homebuyers will be able to choose from elevations within four design collections. This includes the Cotino Coachella Collection, Cotino Agrarian Collection, Cotino Oasis Collection and Cotino Aspiron Collection. These collections represent the rich history and landscape of the greater Palm Springs Area (which also happens to be the home of the Palm Springs Air Museum, definitely worth visiting). Walt Disney Imagineering has provided architectural and aesthetic inspiration for the whole projects and have helped direct color palettes, exterior elements and even landscaping.
The first phase of this project will have a limited release from Shea Homes. Eventually there will be 327 home sites. There will also be parks and walking paths to be enjoyed. This 618- acre community has plans for over 1,900 total residential units. This includes addition single-family homes and even condominiums in the future. There will also be the Artisan Club with on-site amenities and club programming along with a town center that will have shopping and dining nestled along Cotino Bay.
Disney has shared more details about what will be coming to Cotino. Check out the specifics here:
Artisan Club Membership

Beyond beautiful homes, Cotino community will offer a voluntary Artisan Club with an array of amenities and special experiences infused with Disney touches and legendary service. The Artisan Club will include a restaurant, pool, pickleball and tennis courts, and waterfront bar and activity area. The club will be located along Cotino Bay, which will feature the clearest turquoise waters with Crystal Lagoons® technology, where members will be able to enjoy the bay with access to kayaks and paddle boards. The club will also be home to the one-of-a-kind Parr House. Designed to look like the Parr family home in Disney and Pixar's "Incredibles 2," the multi-functional space will be available for members to attend club-hosted events.

The Disney difference will come to life through the club's daily enrichment programming focused on life-long learning, discovery and fun. Some of the experiences under consideration include storytelling dinners featuring meals inspired by classic Disney tales, lessons with Disney artists and family fun days with Disney-themed activities and games. The Artisan Club will also feature health and wellness programming.

Initially, Artisan Club memberships will only be available to Cotino community homeowners. A limited number of non-resident memberships may be available in the future. Select virtual programming is anticipated to start in 2024 with in-person activities to begin when the Artisan Club opens, which is expected in 2025.

Shopping, Dining and More 

Located near the first phase of residential development along Cotino Bay, plans for the community's town center are currently underway. Expected to include shops and restaurants, the town center will also be home to a professionally managed beach park, known as Cotino Bay Beach, where guests can swim, kayak and more with the purchase of admission. The town center is expected to open in phases beginning in 2026.

Adding to the recreational options coming to Cotino, homeowners and guests can enjoy the diverse range of activities, experiences and epicurean delights in the city of Rancho Mirage. The surrounding area offers cultural activities and physical pursuits like hiking, tennis and golfing on courses created by legendary designers.

The Homebuying Process

Homebuyers interested in living in the Cotino community can begin the process by visiting the Story of Cotino website to learn more about the homes available in the initial release, including floorplans, elevations and anticipated pricing, and request a pre-sales appointment. Pre-sales appointments will be with Disney sales guides who will bring the Disney standard of customer service excellence to the homebuying journey. Requests for pre-sales appointments both virtually and in-person at the Cotino sales studio can be made by visiting the Story of Cotino website. Appointments are available now through Jan. 9, 2024 prior to the start of home sales in early 2024. The on-site Cotino sales studio is open for in-person meetings by appointment only.

Home prices will be set by the homebuilders. Purchase agreements will be between the buyer and the homebuilder.

The Cotino community is being brought to life in collaboration with DMB Development, which is highly regarded for its large-scale planned communities in the U.S.

The Cotino community is the first Storyliving by Disney community in the U.S. and other locations are under exploration. Each community is uniquely designed with creative guidance from Disney Imagineers who take inspiration from the surrounding area's history, community and landscape to create a one-of-a-kind place that inspires residents to write their next chapter. Pricing will reflect the local market and vary by location.
As Walt Disney once said about Walt Disney World rings true for Cotino. Walt said, "Everything in this room may change time and time again as we move ahead, but the basic philosophy of what we're planning for Disney World is going to remain very much as it is right now. We know what our goals are. We know what we hope to accomplish."
What do you think of the new details that have been shared about Cotino, a Storyliving Community by Disney? What are you most excited about with it? Share your thoughts and opinions in the comments below!